A lavish three-day affair steeped in traditional rituals in Yogyakarta, Indonesia, was the final flourish to a 10-year romance between the fourth daughter of Sultan Hamengkubuwono X and her new husband, a United Nations worker stationed in New York.
Princess Gusti Kanjeng Ratu Hayu, 29, also known as Hayu, married KPH Notonegoro, 39, known as Noto, from Mon., Oct. 21 through Wed., Oct. 23 in Indonesia's center of Javanese art and culture. Twelve horse-drawn carriages brought them to the palace in a parade reminiscent of ancient celebrations, except for the thousands of iPhones held aloft to record the event.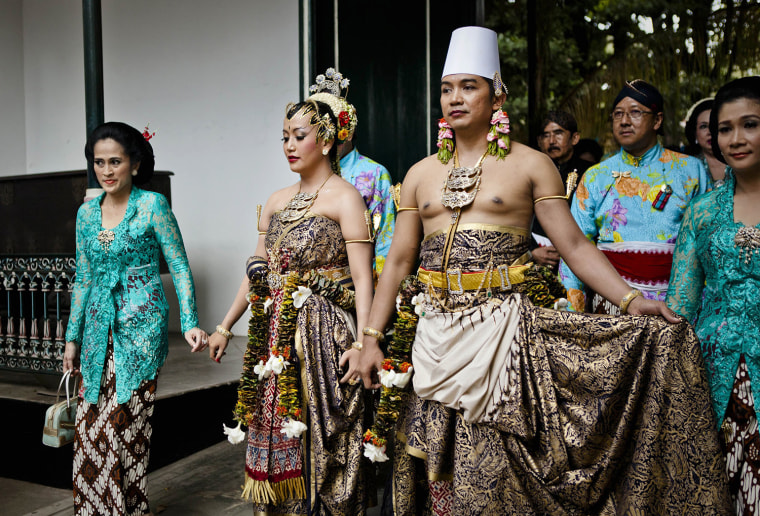 As part of the three-day affair, the parents, in an age-old ritual, bathed their children. Costume changes were plentiful; the bride and groom rode to the Kraton Palace in complementary blue velvet outfits, then changed into elaborately beaded costumes for the palace portion of the wedding. They wore black for the reception. The palace, a popular international tourist attraction and home of the royal family, is a complex of buildings filled with symbols of ancient beliefs and traditions. 
The pair attended the same high school 10 years apart and met on a school chat site. There, they discovered their mothers had been best friends from elementary to high school, according to the official wedding website for the Indonesian royal family. 
So cute: Prince George's official christening photo makes history
A distinctly modern and well-traveled couple, their romance began in the United States. Despite years of living far apart, Internet and cell phone conversations kept it alive.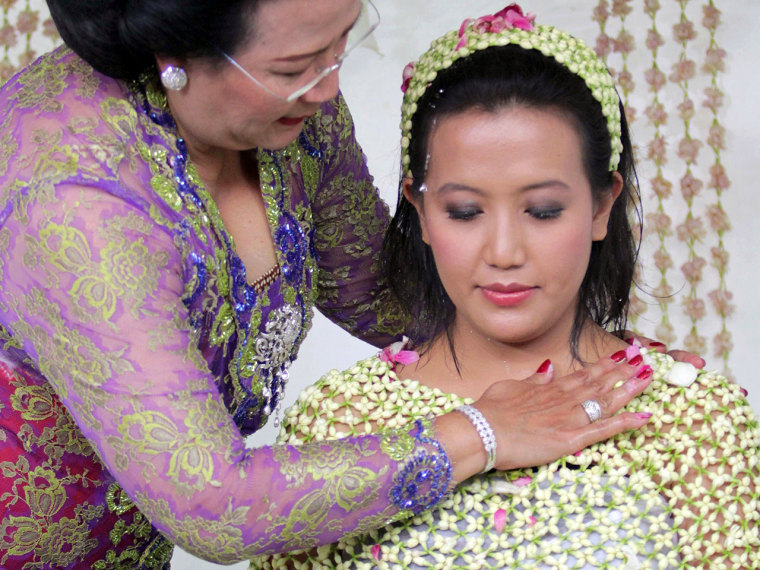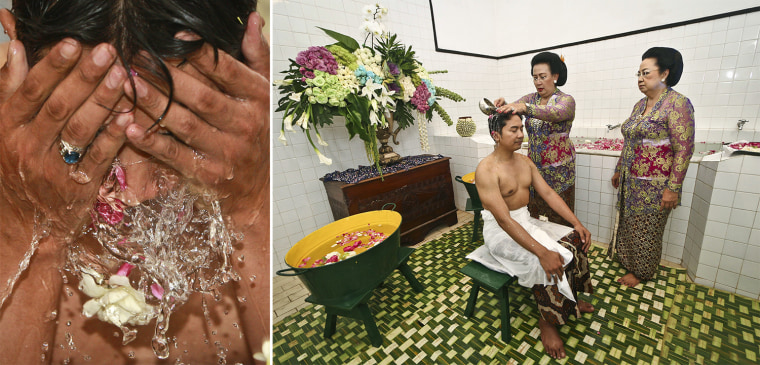 Princess Hayu attended Stevens Institute of Technology in Hoboken, N.J. and has degrees in computer science and information systems management; Noto attended Washington State University's School of Economic Sciences. He works in the U.N. Development Program, while she works for Tepas Tandhayekti, a division of the palace focused on information technology.
Luxembourg prince marries commoner in laid-back civil service
Of his new bride, Noto said he is most captivated with her mind. "I am always impressed by her intelligence during our discussions and the way she gives me advice and input I never even thought about," he told kratonwedding.com. "It all puts me on an even keel to choose her as my lifemate."
From Prince William and Kate Middleton to Prince Rainier II and Grace Kelly, commoners have married into royalty more often than you might think.