William, Duke of Cambridge and his brother, Prince Harry, paid tribute to their late mother Wednesday by visiting a garden filled with thousands of flowers that were planted in her honor.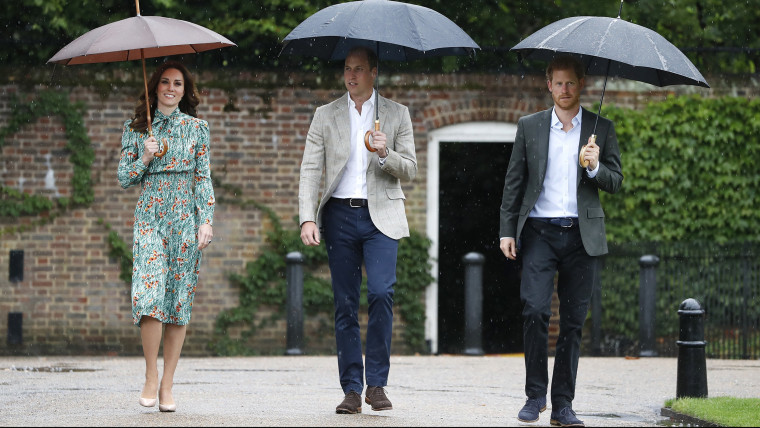 On the eve of the 20th anniversary of Princess Diana's death, her sons — as well as Catherine, Duchess of Cambridge — toured the memorial White Garden at Kensington Palace.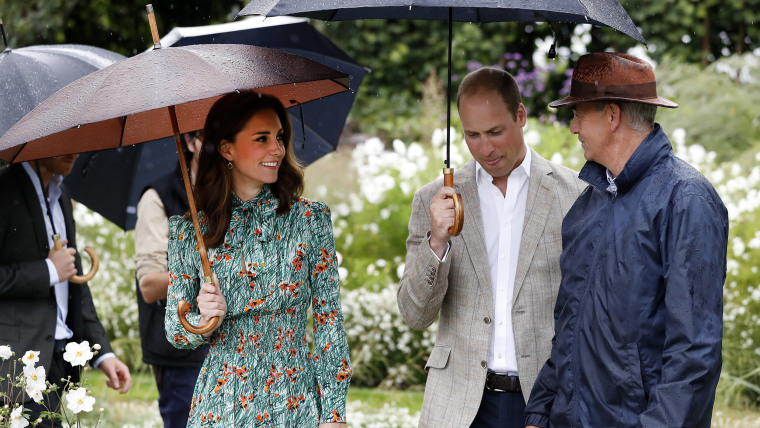 The temporary display, featuring flowers inspired by the woman who came to be known as England's Rose, is a transformation of the existing Sunken Garden on the grounds where Diana once lived.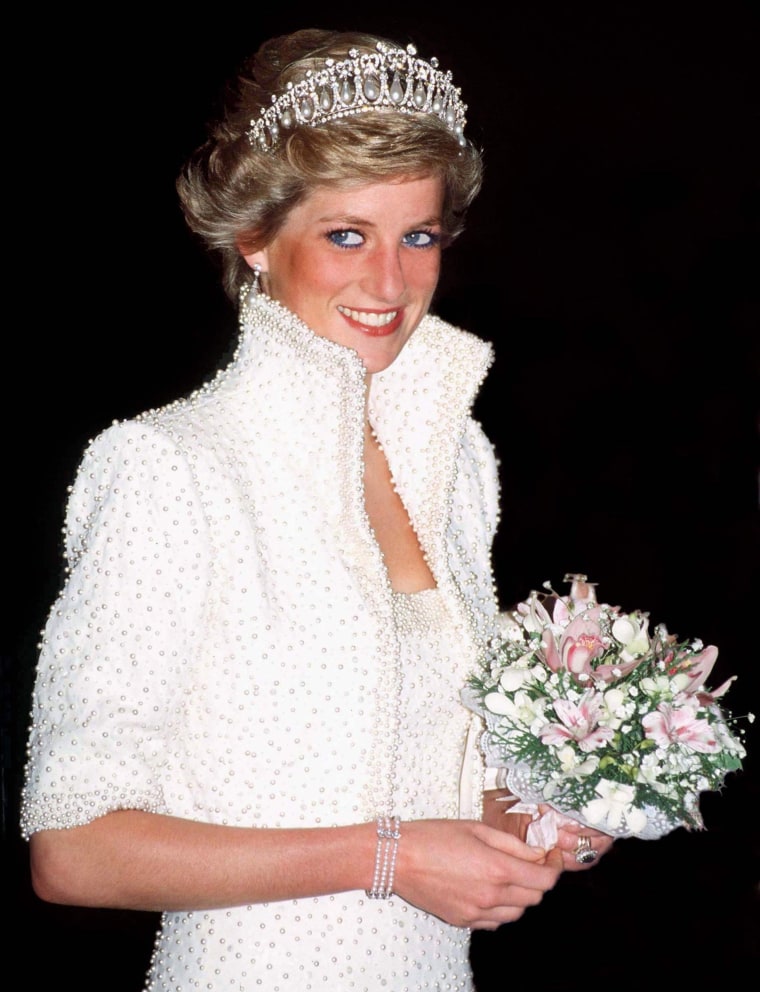 The space was first unveiled to the public in the spring and will remain open into September, though the grounds were closed for the intimate event attended by family and representatives from her former patronages.
Though it rained throughout the visit, the bright blooms countered the weather and offered the royals the ideal setting for the tribute.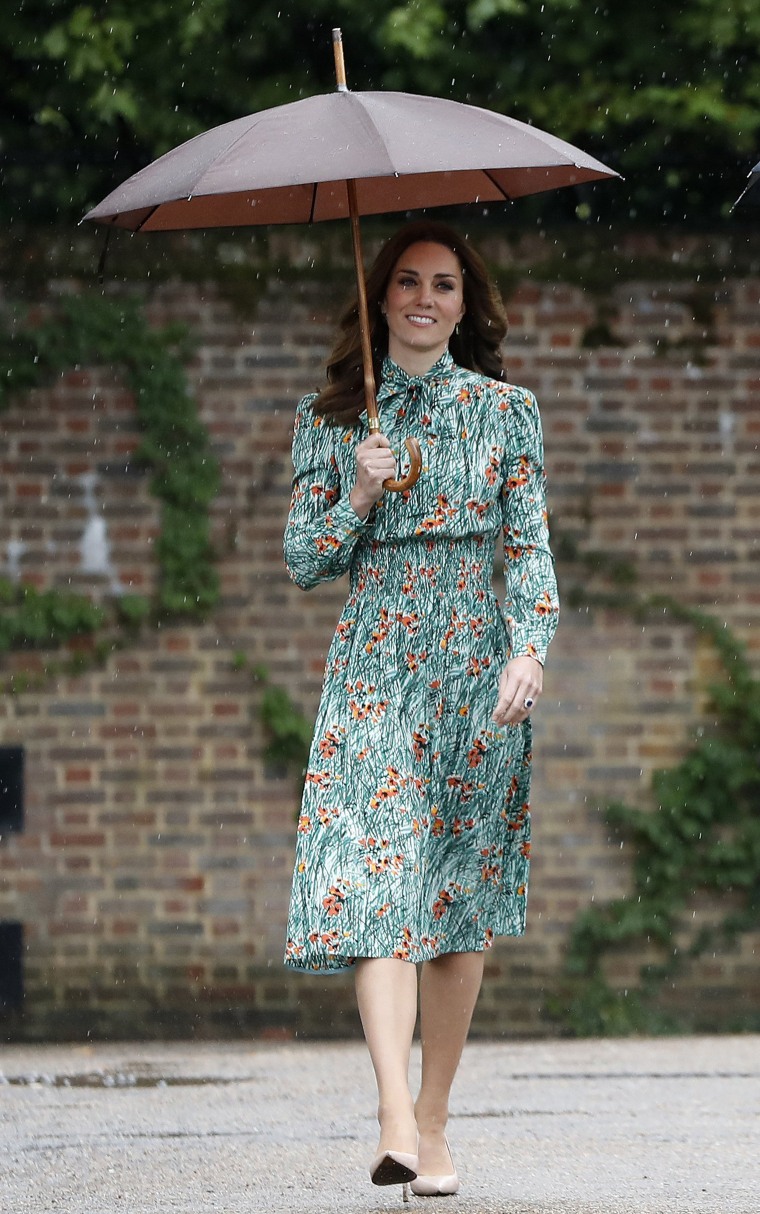 The princes wore casual slacks and sports jackets at the event, while the former Kate Middleton added to the theme with a colorful floral dress that stood out among the hydrangeas, irises, forget-me-nots and potted roses along the paths.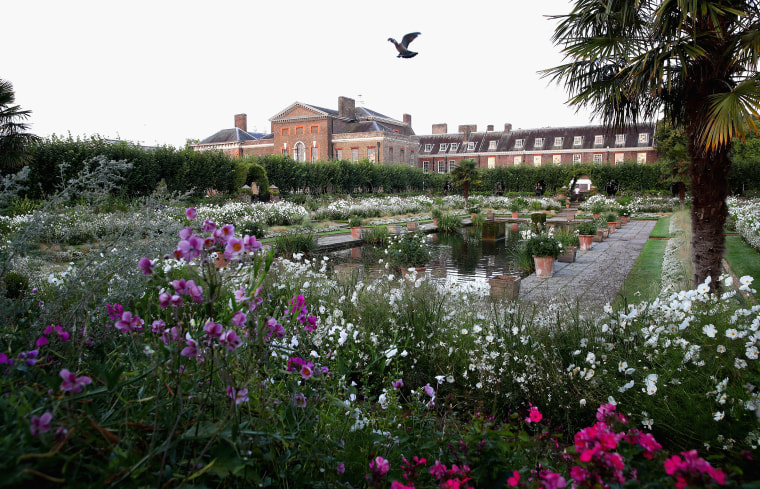 But the flowers that filled the garden weren't the only ones on show at Kensington Palace Wednesday.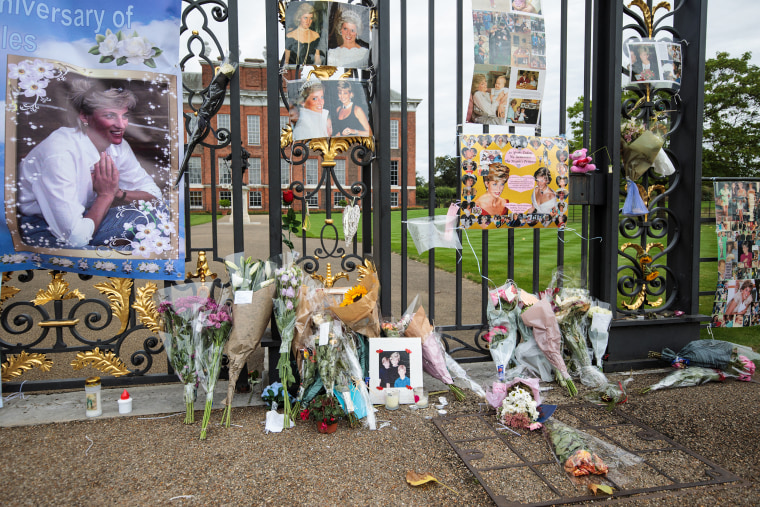 In a small display reminiscent of the massive makeshift memorial left at the palace gates in 1997, the public paid tribute to Princess Diana by placing bouquets, cards and mementos there again.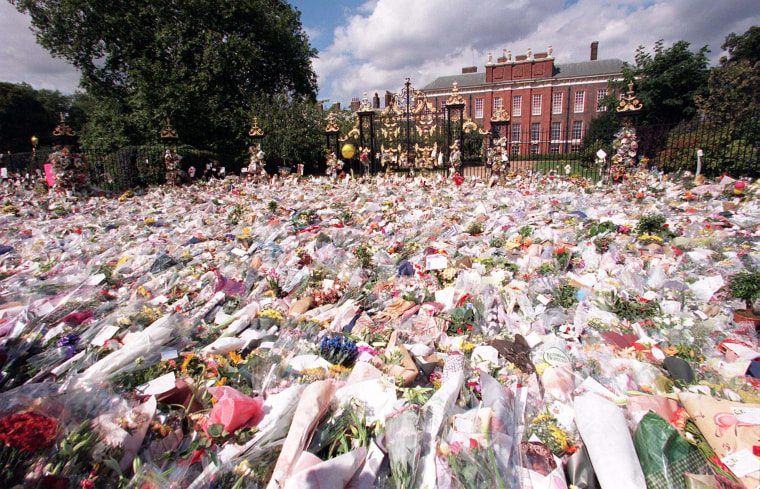 It proves that, two decades after Diana's death, she remains The People's Princess.