Prince William helped lift spirits of some hospital patients Wednesday as he paid a visit to a facility outside of London to learn more about a military employment program sponsored by the Royal Foundation.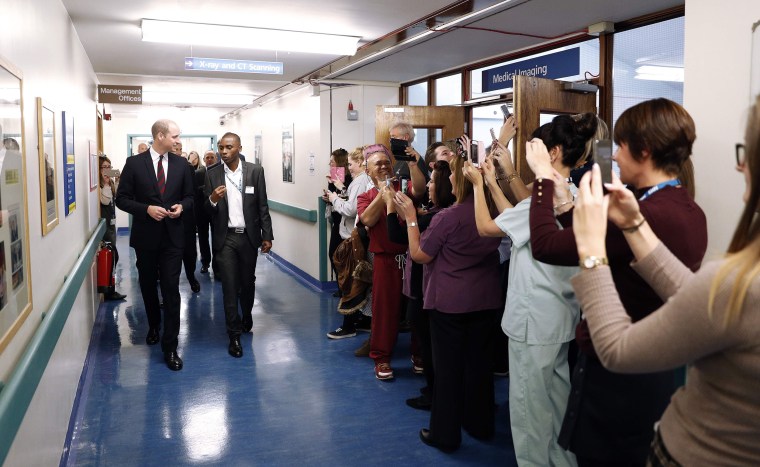 Among the people surprised by his visit was 7-year-old Anna Kape, who sported a broken arm and a missing front tooth.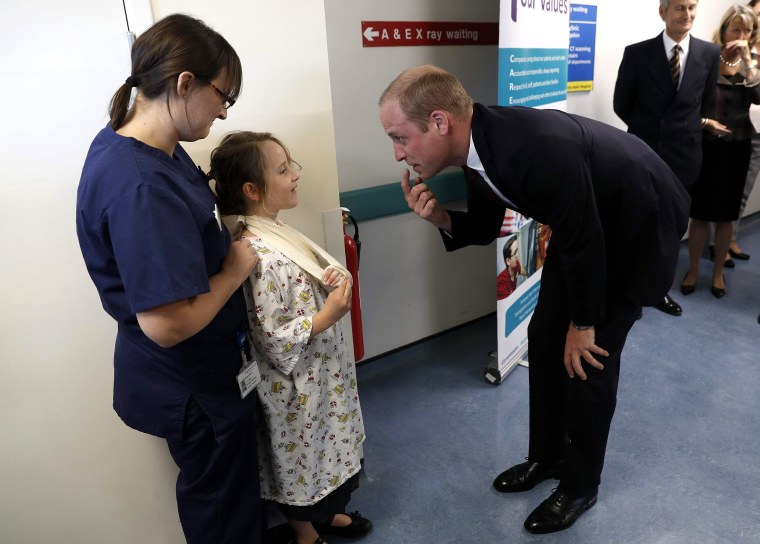 "He asked me if the tooth fairy would be coming," she told reporters after her encounter with the royal.
Dozens of staff and patients gathered to greet the Duke of Cambridge during his tour of the Basingstoke and North Hampshire Hospital to learn details about Step into Health, a program that promotes the welfare of veterans and active service members and helps them find employment in health-related fields.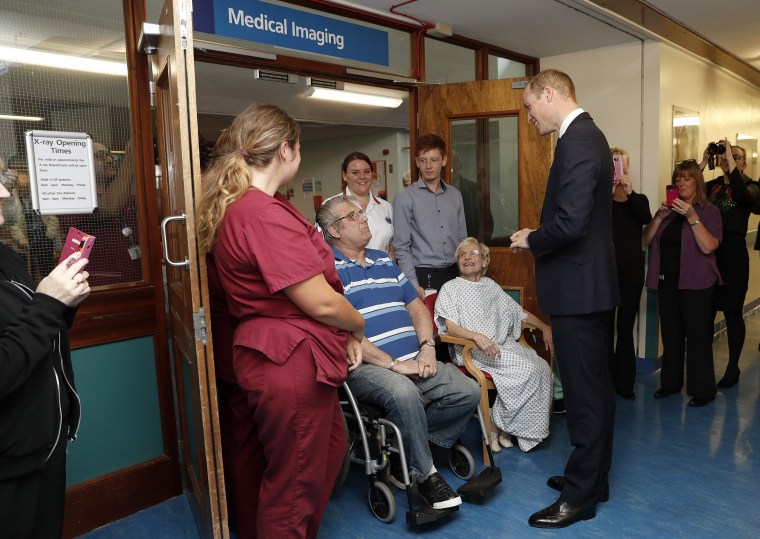 The prince apologized for causing a commotion at the hospital and bringing the facility to a standstill during his visit. The Step into Health program is sponsored by the Royal Foundation patronized by the Duke and Duchess of Cambridge, along with Prince Harry.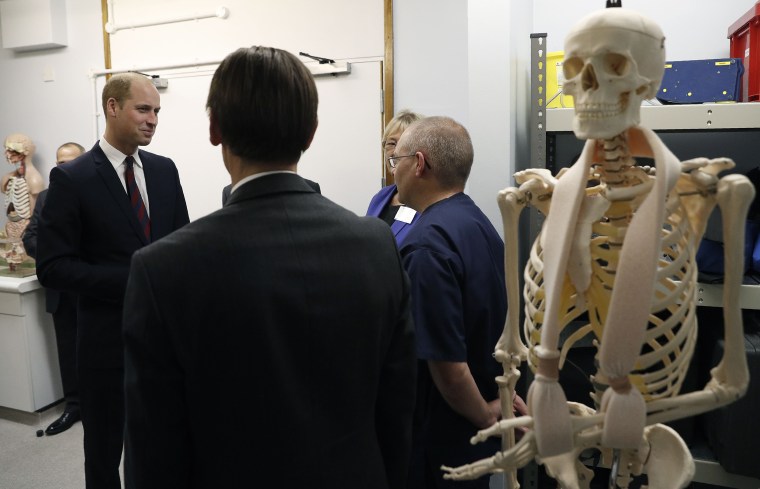 RELATED: Duchess Kate charms the Netherlands in her first solo trip abroad
Helping veterans and active military members has been a primary charity focus for William, a former member of the British armed services himself.