Prince William loves saving people just as much as we love hearing about him saving people.
"There's no greater feeling than when you've actually done some good and saved someone's life," the 30-year-old royal said about his job as a search and rescue pilot in an upcoming documentary.
He continued, "I don't think there's any greater calling in life ... to be able to see a son or daughter's face when you bring their mother or father back from the edge of death — it's quite powerful."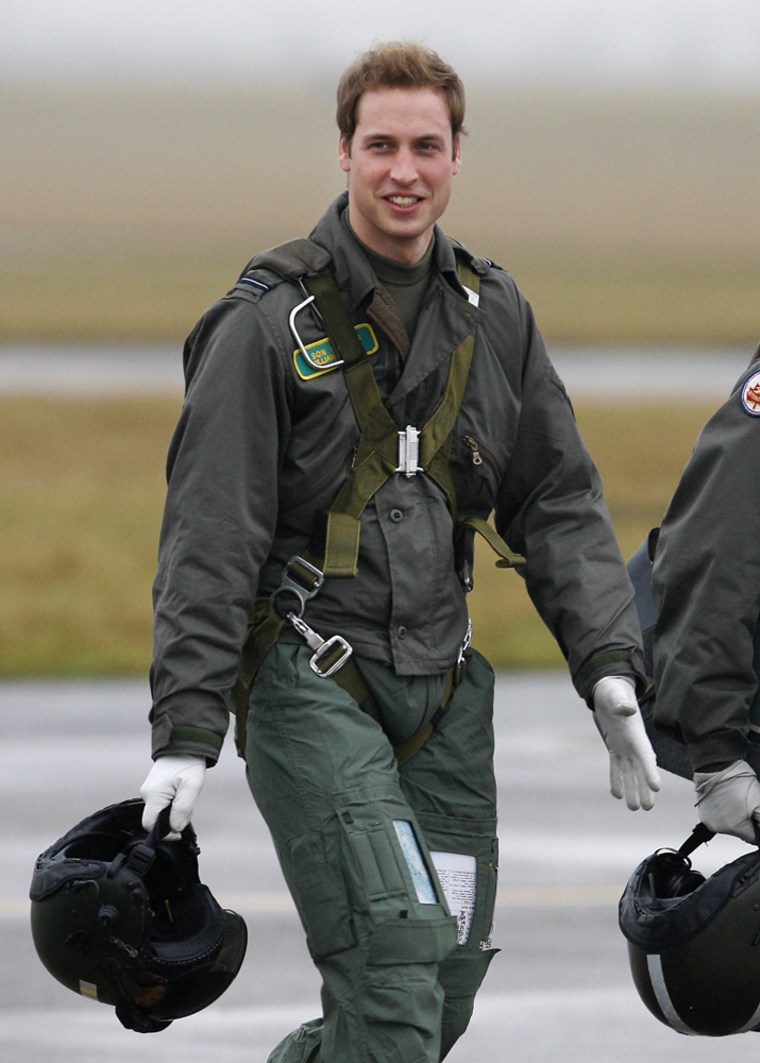 Duchess Kate's hubby, otherwise known as Flight Lieutenant Wales in the Royal Air Force, will appear in a new series called "Helicopter Rescue," broadcasting on BBC One Wales on April 8, which follows the crews at William's base on Anglesey and the RMB Chivenor base in Devon, England.
However, William's rescuing gig may be short-lived, as an American firm in Texas, Bristow Helicopters, will be taking over the search and rescue operations from the Royal Air Force and Royal Navy, NBC News reports.
Nightly News video: Will Prince William lose his job?
The deal, which takes effect in 2015, will be retiring the Sea King helicopters (that Wills flies), and hundreds of pilots will be replaced.
Eonline: Prince William may be out of a job
Prince William will soon reveal whether he will move to another part of the military or leave the service to take on royal duties.
More: