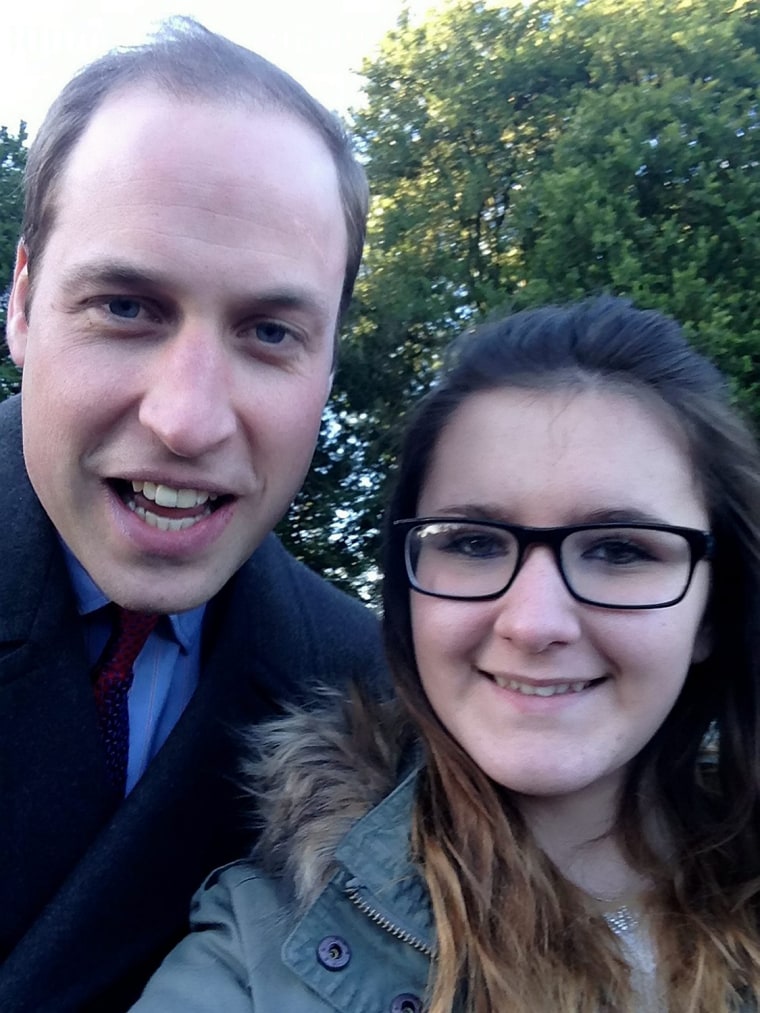 Who says the royals are out of touch?
Prince William jumped at the chance to partake in the selfie craze, posing recently with a 12-year-old girl waiting for the royal family at a Christmas Day church service. 
Madison Lambe told the BBC she was surprised when the prince agreed to her request for a picture. 
"He said, 'Right, you can't beat a good selfie on Christmas Day,'" and then he took the picture, said Lambe, who apparently was too nervous to take the photo herself.
"I didn't really expect it," she said. "It was a really good experience."
Lambe then posted the picture to her Facebook page.
In December, Prince Charles, William's father, also took part in a selfie, posing with a young schoolboy before bodyguards could separate them.
Prince William, who is the second in line to the British throne, recently retired from the British military. Earlier this week, he announced that he planned to return to school this month to begin a 10-week program in agricultural management at the University of Cambridge.