Every prince needs a sweet ride to help him carry out his princely duties (and charm the ladies). Aladdin had his magic carpet. Prince Charming had his horse.
It's about time Prince William got his very own ... motorcycle?!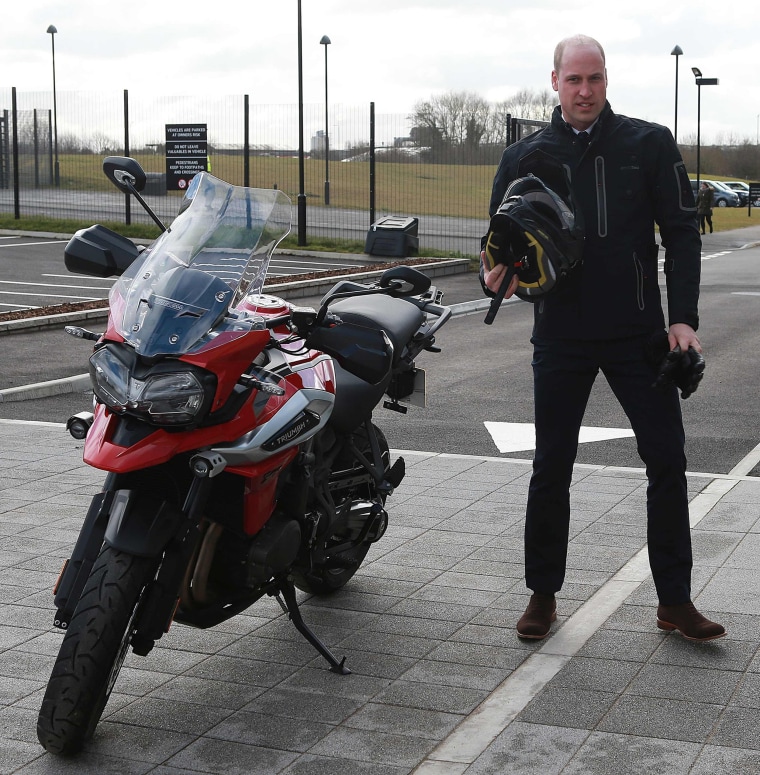 Oh, yes.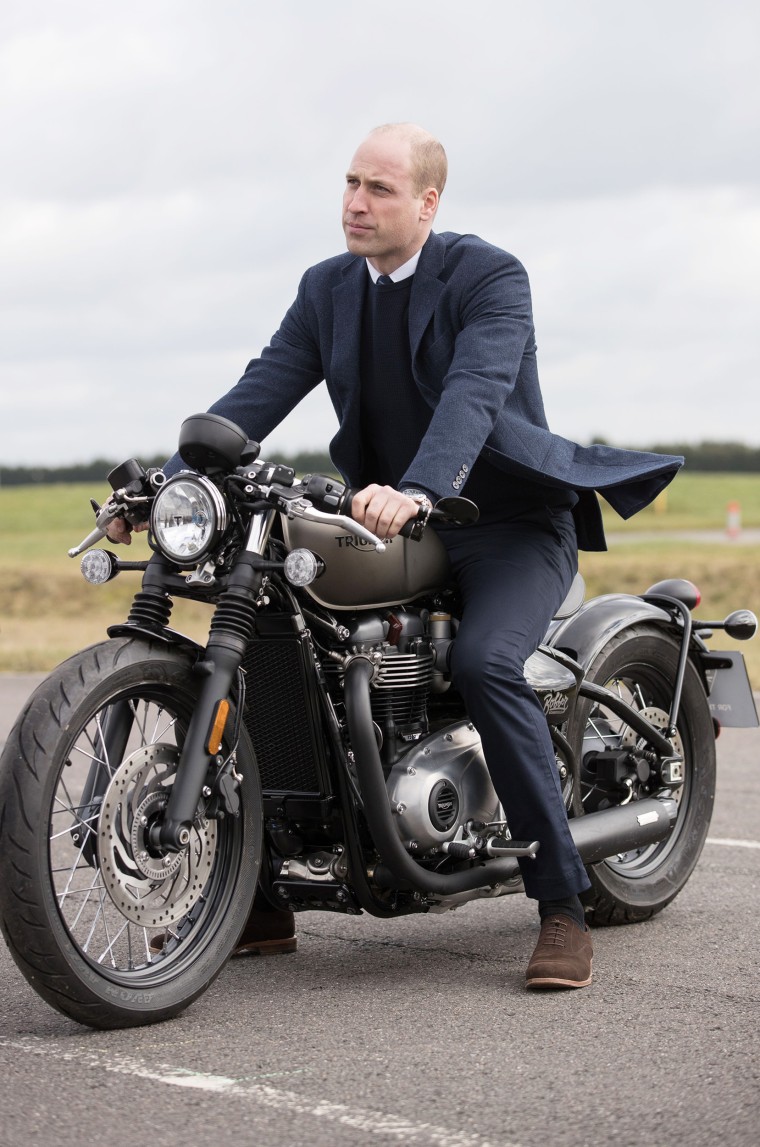 Now that's a prince!
We'd love to say that we caught the usually mild-mannered duke, 35, on a rogue cruise through Kensington Gardens, but he was actually on the job. These photos were snapped on Tuesday during visits to Triumph Motorcycles in Hinckley, England, and nearby MIRA Technology Park.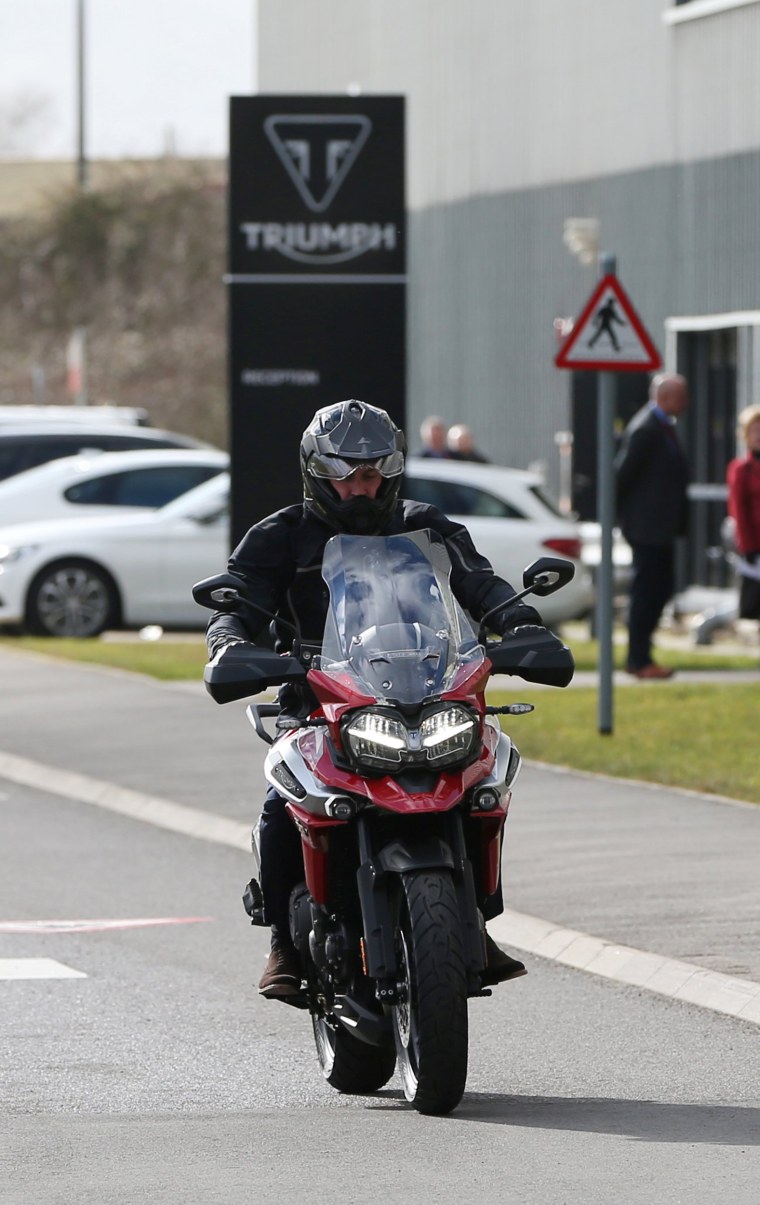 During the tour at Triumph, the prince walked the assembly line, met with technicians and apprentices, and helped unveil the Triumph Motorcycles Factory Visitor Experience, where people can see how the lead British motorcycle manufacturer makes its bikes.
Oh, and he managed to sneak away for a joyride.
We knew that younger brother Prince Harry had a (now mostly dormant) wild side, but from the looks of it, his older brother might have taught him a few tricks.
Just call him the "Daylight Rider"!