Buckingham Palace opened its gates Monday to host the first official soccer match on its lush green lawns.
The historic match commemorated the 150th anniversary of the English Football Association. Prince William, who serves as the organization's president, kicked off the match by presenting medals to 150 soccer volunteers and recognizing the efforts of local clubs, coaches, referees and other officials.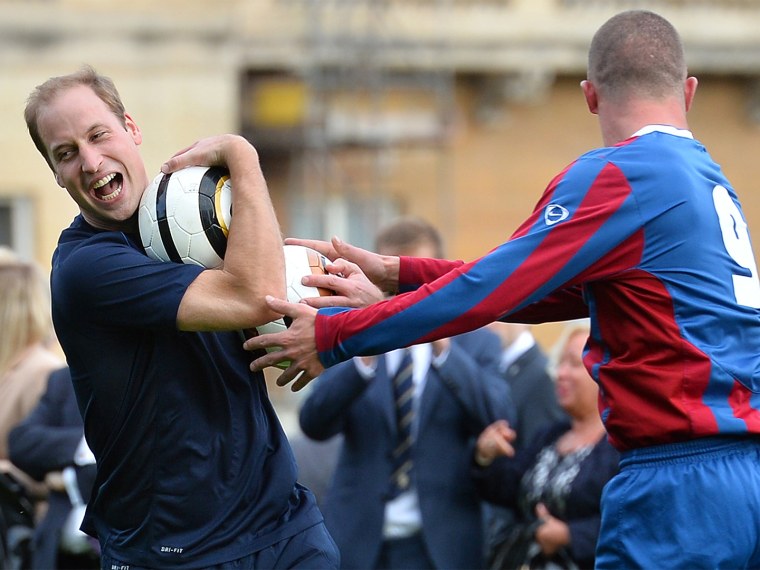 "This magnificent home, Buckingham Palace, is at the heart of the nation, and so there cannot be a more fitting setting to celebrate our national game, and to celebrate all of you," he told the crowd. 
He then jokingly warned the teams to take caution while playing "on my grandmother's lawn." Otherwise, Queen Elizabeth might issue a harsh rebuke.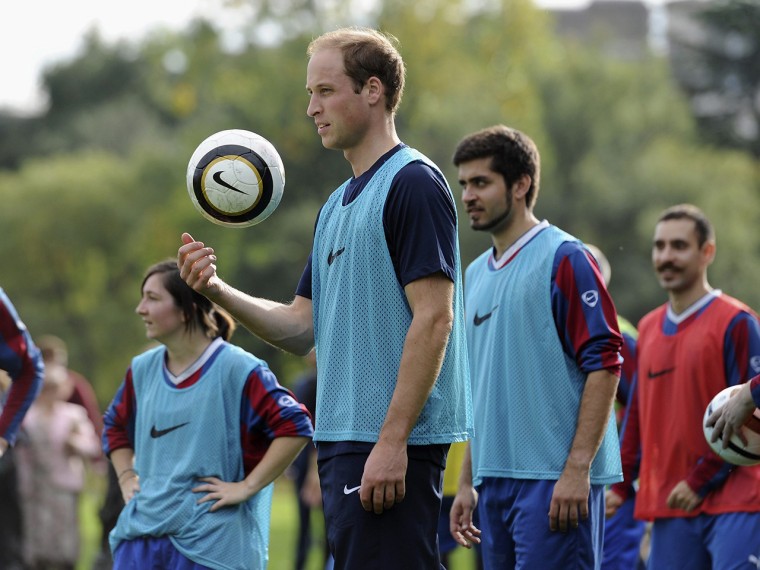 "If anyone breaks a window, you can answer to her," he said.
The soccer match was played between two of England's oldest amateur clubs — Civil Service FC and Polytechnic FC.