Is this risky behavior becoming of an heir to the British throne?
Prince William took a precarious peek Thursday over the cliffs of Australia's Blue Mountains during the royal couple's ongoing tour of Down Under.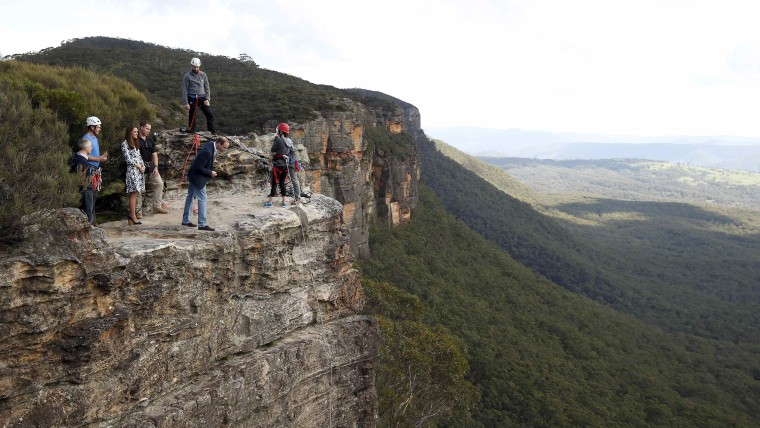 William, the second in line to the British throne, stood within inches of the edge of Katoomba's Narrow Neck Lookout to peer down at men rappelling down the mountainside. His wife, Duchess Kate, stood a safe distance away.
The high-profile pair were in the area visiting with firefighters and local residents affected by wildfires that swept through the region last year and damaged roughly 200 homes.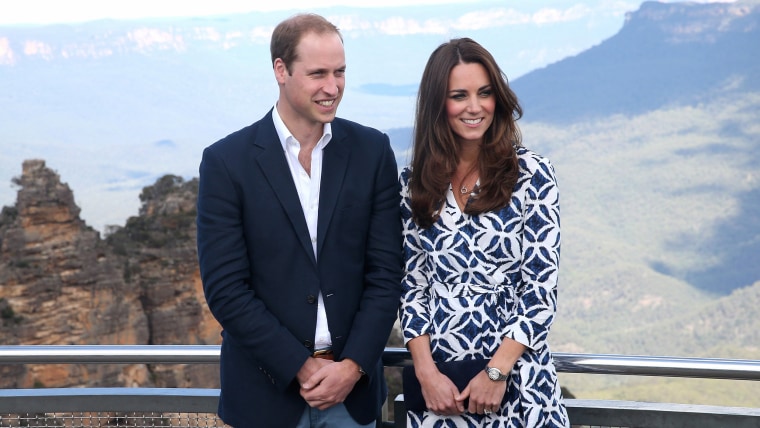 The Duke and Duchess of Cambridge are in the middle of a three-week tour of Australia and New Zealand, their first official trip abroad with their nine-month-old son, Prince George. The couple arrived earlier this week in Australia, heading straight to the Sydney Opera House and later attending a reception at the Admiralty House.
On Easter Sunday, they are scheduled to go to church and then take George to the zoo.
Catherine, Duchess of Cambridge, wears everything from fancy hats to casual tank tops. See how Prince William's wife can easily go from a high society affair to shopping on the streets of London.