He may be the future king of England, but Prince William will never stop being a cheeky big brother.
The Duke of Cambridge on Wednesday described his delight over Prince Harry's engagement to American actress Meghan Markle, but also poked some fun at his younger brother.
"Wishing them all the happiness in this very exciting time," he said from Finland after concluding a charity event at a Helsinki ice rink.
"For me personally, I hope it means he stays out of my fridge, and stop him scrounging over my food like he's done over the last few years. I'm pretty excited," he quipped.
Both William and Harry live in apartments housed within Kensington Palace, which helped spread word of the younger prince's engagement on Monday.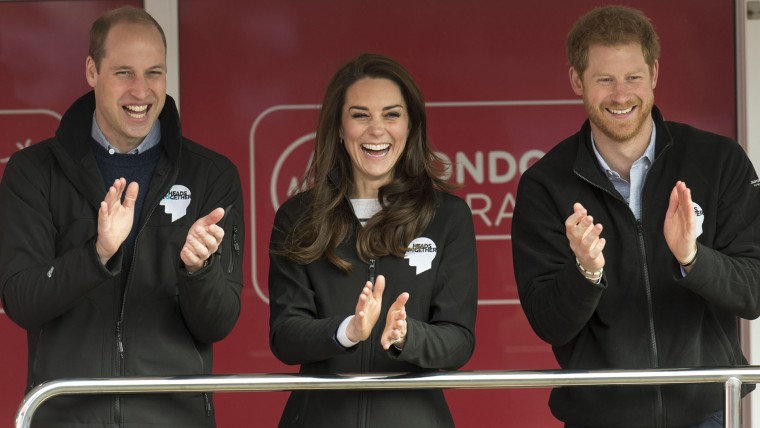 But Harry actually proposed to Markle earlier in the month, while the two were enjoying a romantic evening inside his Nottingham Cottage roasting a chicken, the couple revealed in an interview.
(No word if Harry took the bird from his brother's refrigerator beforehand.)
William affirmed that his brother and Markle are "absolutely" in love and reflected upon the upcoming wedding preparation.
"It's a fantastic process to go through — the engagement and the buildup to the wedding," he said. "They've got a lot of happy times ahead of him and they're very caught up in the moment and I wish them all the happiness and success in planning the wedding."
Prince Harry met Markle in July 2016 on a blind date set up by a mutual friend. Their wedding will take place in May at St. George's Chapel inside Windsor Castle.