Just call them the Duke and Duchess of the Decks.
Prince William and Duchess Kate tried their hand at scratching some vinyl Wednesday while visiting a community music center for youth in Adelaide, Australia.

Kate proved herself the more natural of the two, at one point giving a "thumbs up" to her audience. Her husband, meanwhile, struggled at the table, prompting his DJ instructor, Shane Peterer, to suggest he may want to keep his day job.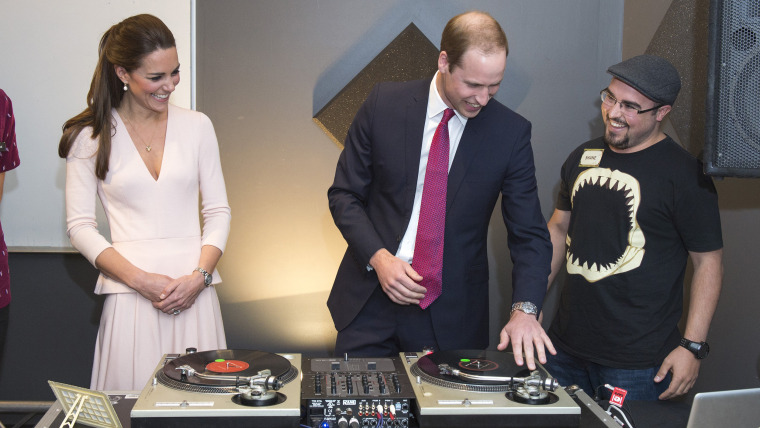 "She was fantastic but he can fly a helicopter, so horses for courses," Peterer told the British Press Association, a reference to the prince's former career as a search-and-rescue chopper pilot for Britain's military.
Prince William's lack of finesse at the turntables may come as a surprise to those who figured he would have inherited his DJ deck skills from his father, Prince Charles, who also took a spin with the vinyl several years ago while visiting a youth program in Canada.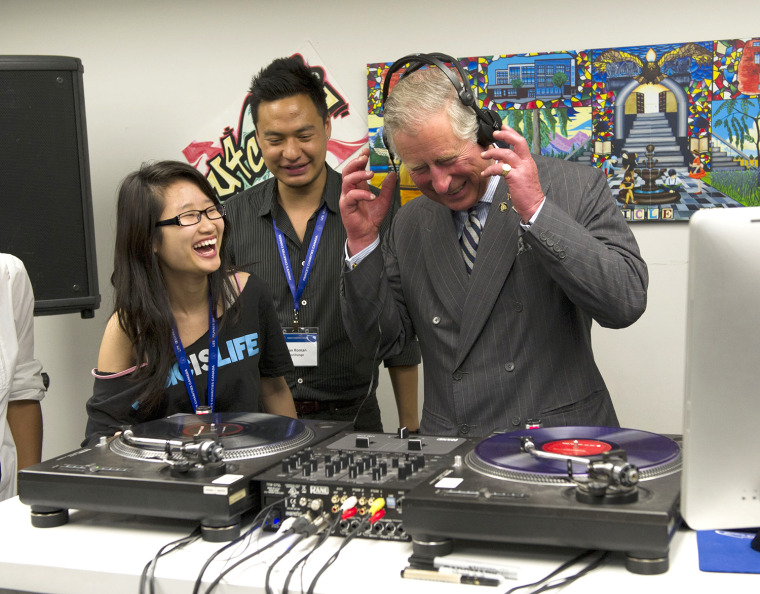 Prince William and Duchess Kate are on a three-week tour of Australia and New Zealand, the first official trip overseas with their infant son, Prince George. 
Catherine, Duchess of Cambridge, wears everything from fancy hats to casual tank tops. See how Prince William's wife can easily go from a high society affair to shopping on the streets of London.