Duchess Kate continued her campaign to support the mental well-being of youth, but this time brought a partner, her husband Prince William, to help shine a spotlight on the issue Friday while visiting their former home of Wales.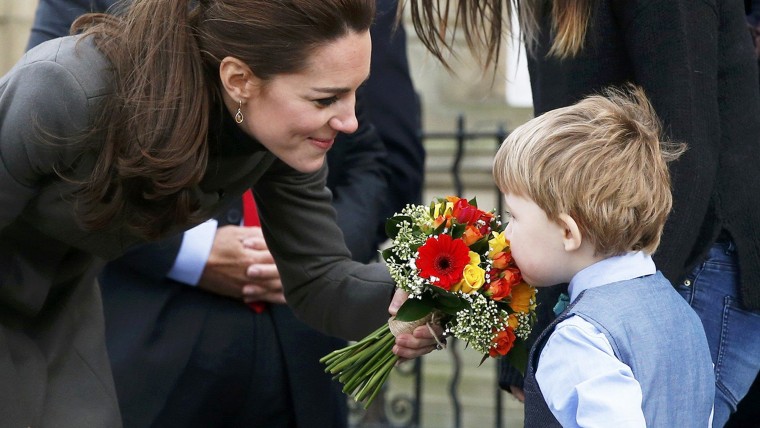 The royal couple, who lived in Anglesey for several years after getting married, embarked on a series of engagements during their return to Wales. They made their first stop in the town of Caernarfon, where residents braced chilly winds in order to give the royals a warm reception.
The couple paid a visit to see the photography project, "Mute: Are You Being Heard?" organized by the mental health charity, Mind.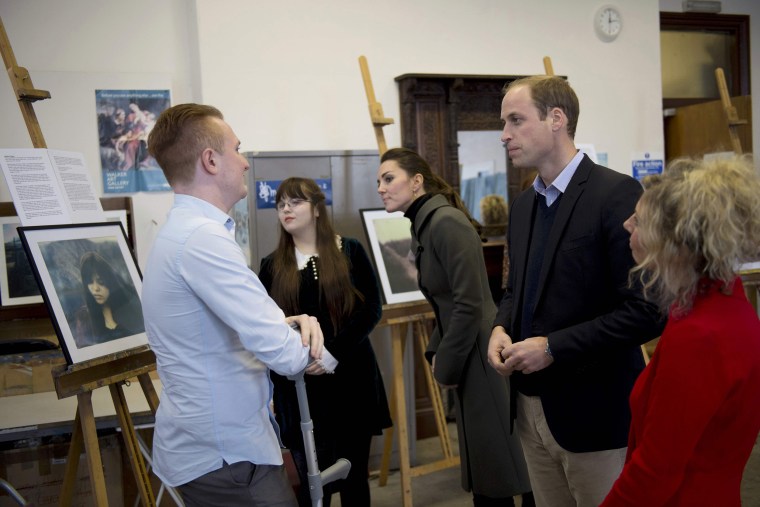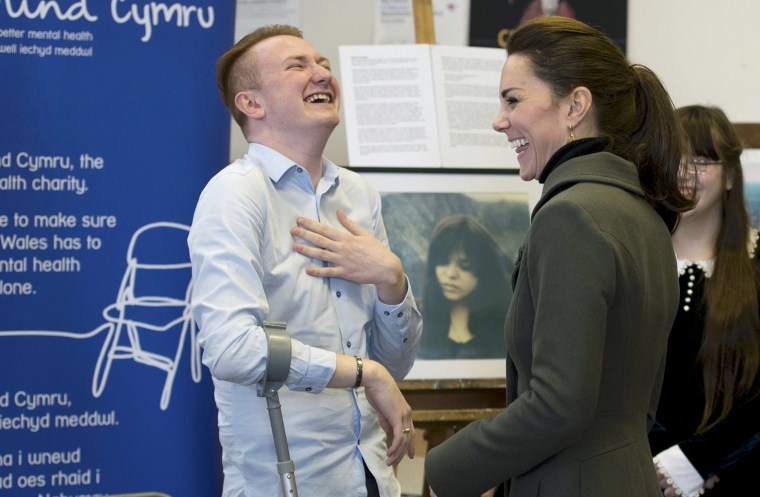 Their visit comes just days after Duchess Kate delivered a rare public speech addressing mental wellness issues at a London conference of school headmasters. During her address, she noted how many children are not as "lucky" as she was to experience a "wonderful and secure childhood."
MORE: Duchess Kate speaks about her 'secure' childhood during speech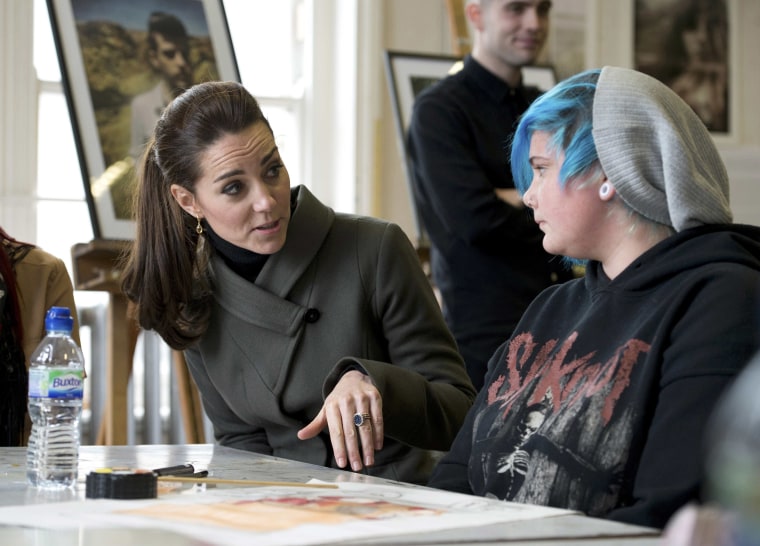 The couple also paid a visit to GISDA, an organization that provides support to homeless youth in the area by providing shelter and work training experience. Youth homelessness has been a primary charity cause for the royal couple, particularly Prince William.
RELATED: The Duke and Duchess of Cambridge raise awareness for World Mental Health Day
The couple also got a chance to get physical after they headed to Snowdonia, where they toured an outdoor education center run by Mountain Rescue England, which trains youth to handle mental health problems that often rise among their peers.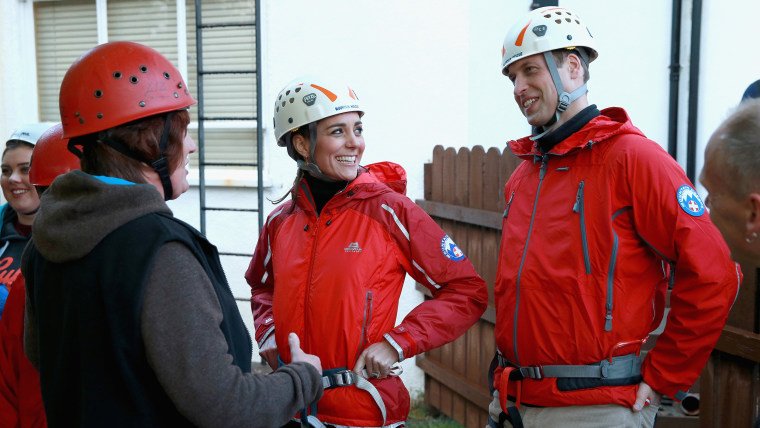 While at the center, Prince William and Duchess Kate each took a turn at rappelling down a concrete climbing wall.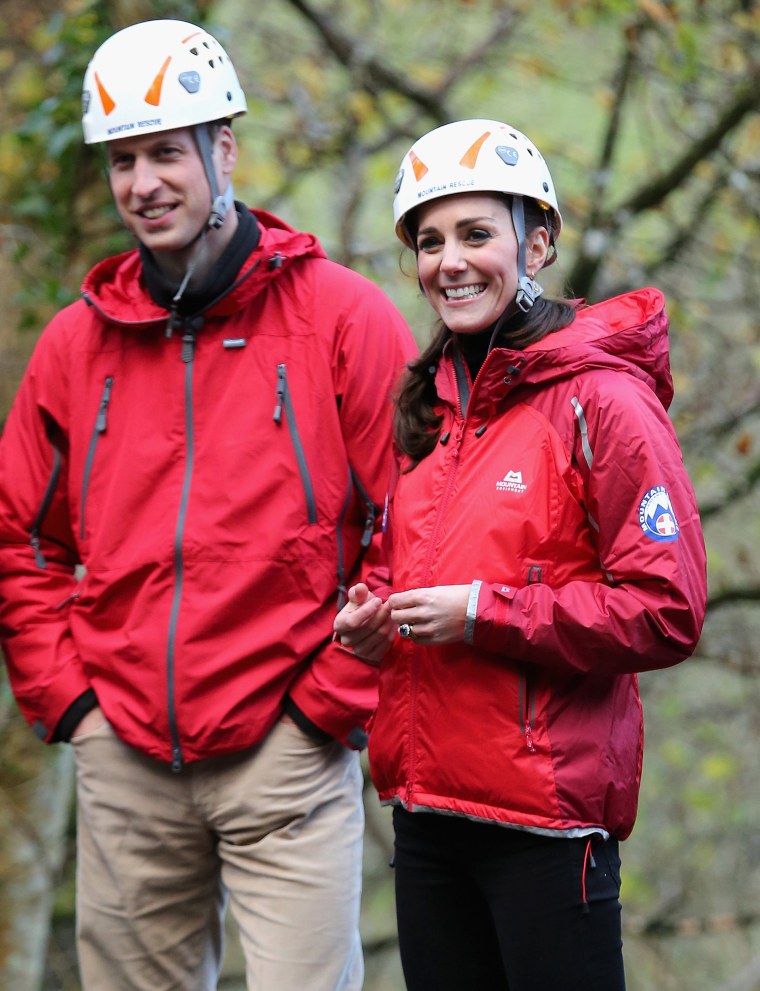 They donned hard helmets and windbreakers as they lowered themselves down with ropes. After the couple tried the course once, Prince William went for another round, prompting his competitive wife to have a second try as well.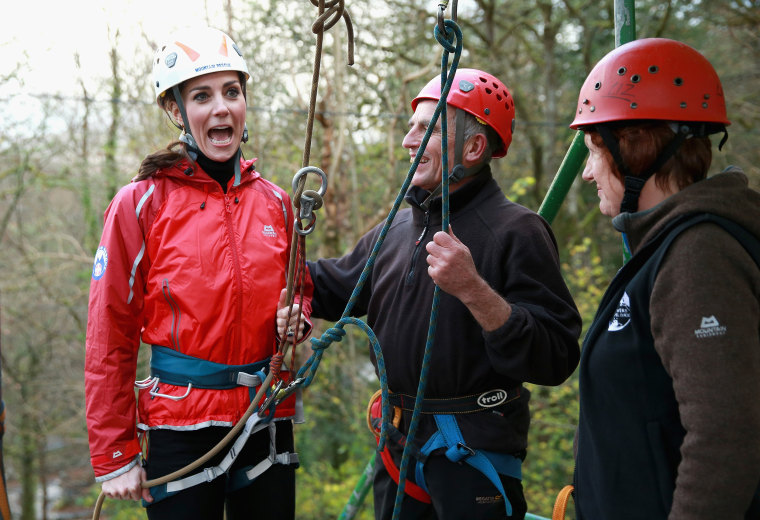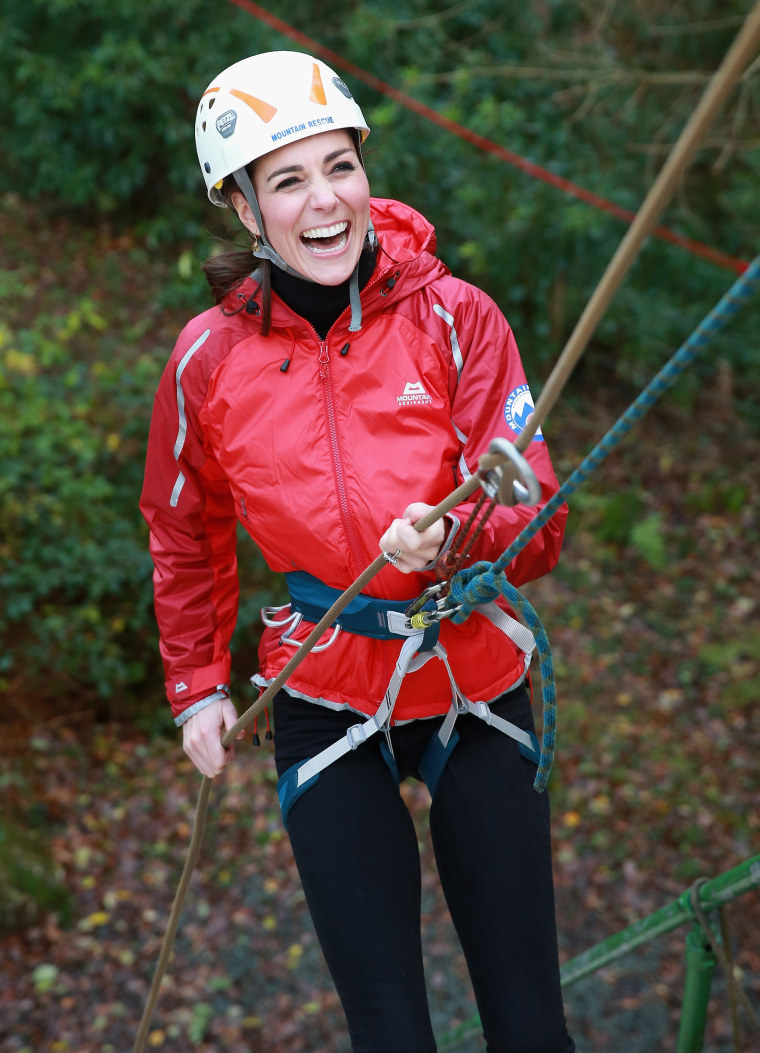 The royal couple then paid a visit to Men's Shed Movement, which supports improving the mental health and well-being of young men.
RELATED: Duchess Kate visits mental health center in first solo royal visit since Charlotte's birth
The royal couple's visit to Wales meant a return to the region where they lived for nearly four years while Prince William served as a helicopter pilot in the Royal Air Force. He retired from the military in 2013 to spend more time on charity work and his royal responsibilities.