Happy Christmas from the Prince! 
The Duke and Duchess of Cambridge have released three official Christmas photographs of Prince George.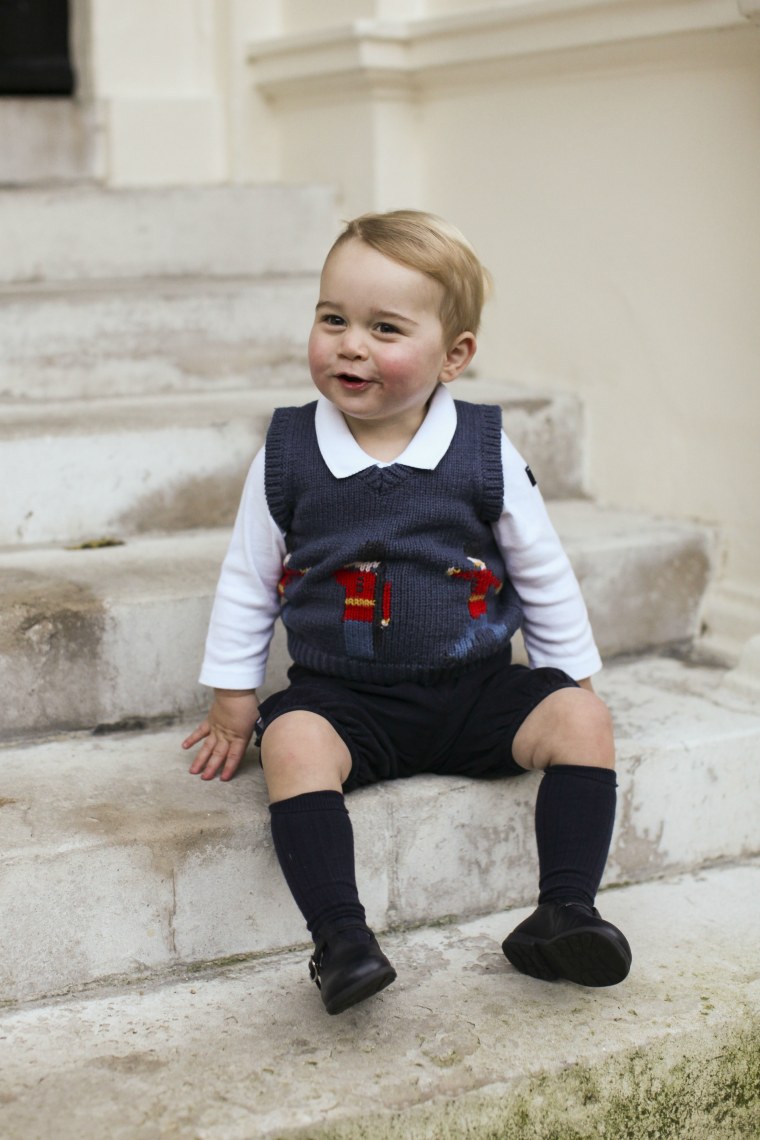 Taken in November, the photographs show the 1-year-old prince in a courtyard at Kensington Palace. They are the first photos of Prince George released since his first birthday in July.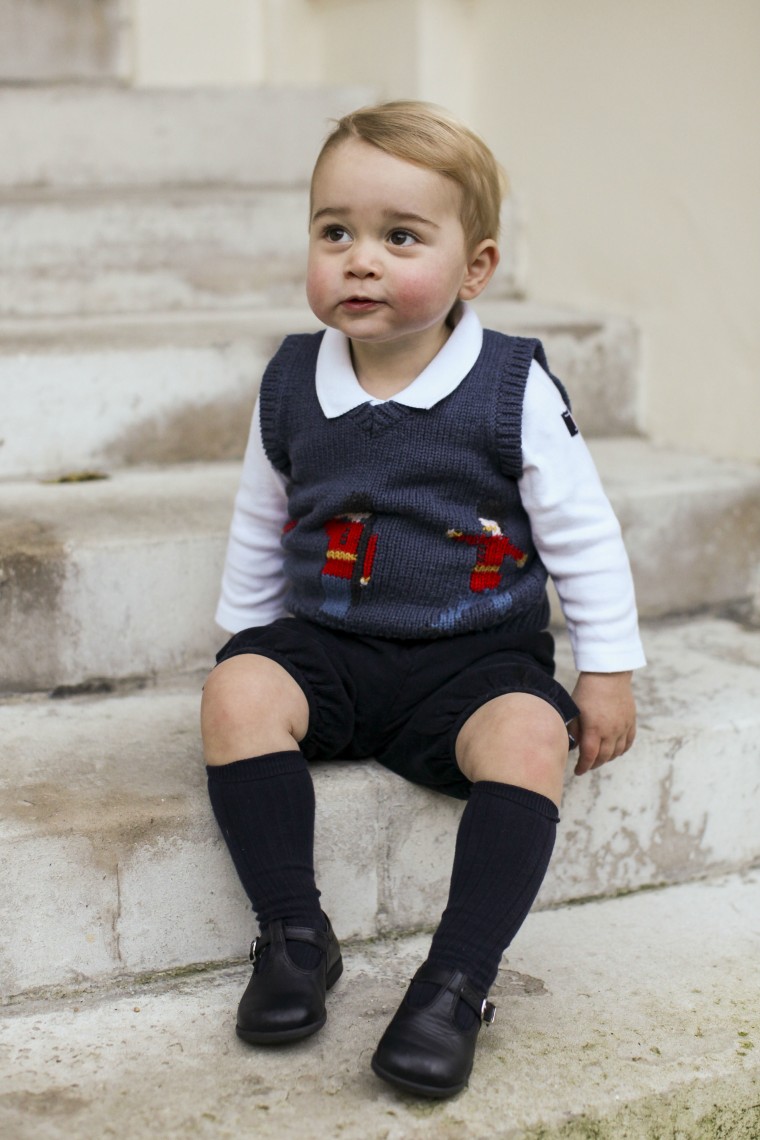 The prince is seen wearing a collared shirt and a sweater vest designed with soldier guardsmen on the front.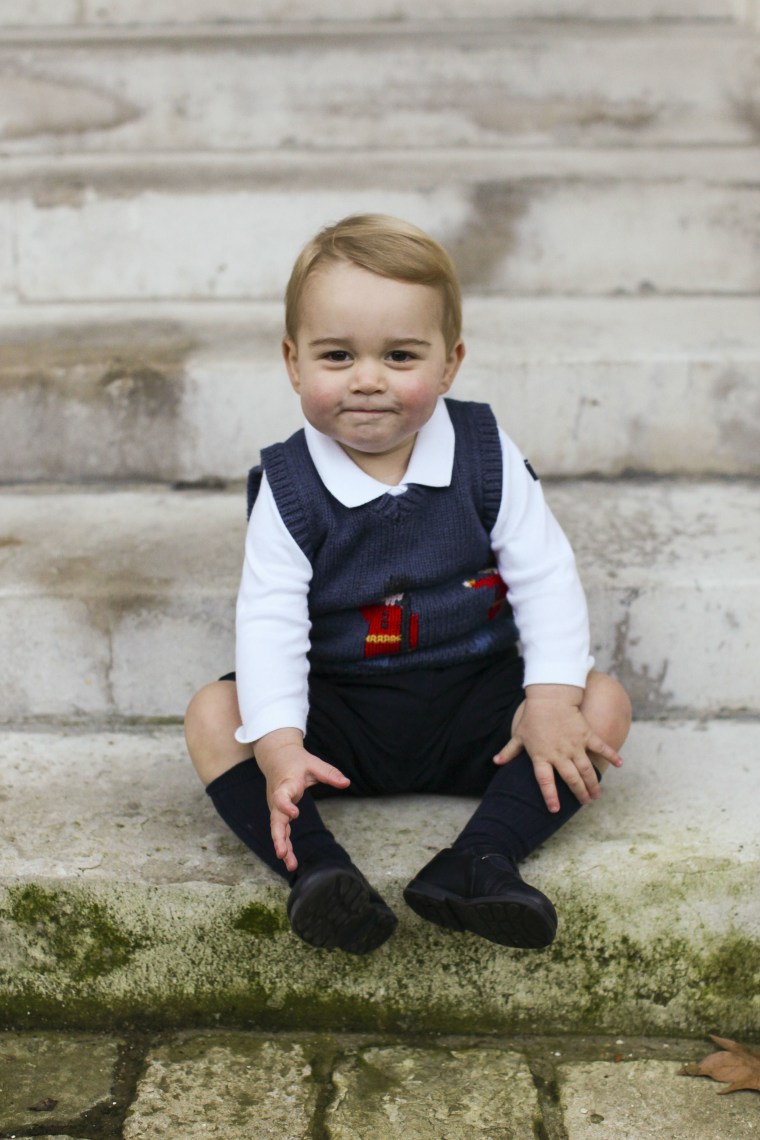 Prince George will soon become a big brother. Duchess Kate is expecting a second child in April. 
From the steps of St. Mary's Hospital in London to posing with his little sister Charlotte, take a look at the royal baby's adventures.