Prince William, Prince Harry and Duchess Catherine of Cambridge had a sporting Saturday watching old rivals England and Wales face off in the Rugby World Cup — although the royals were split along lines of the rivalry.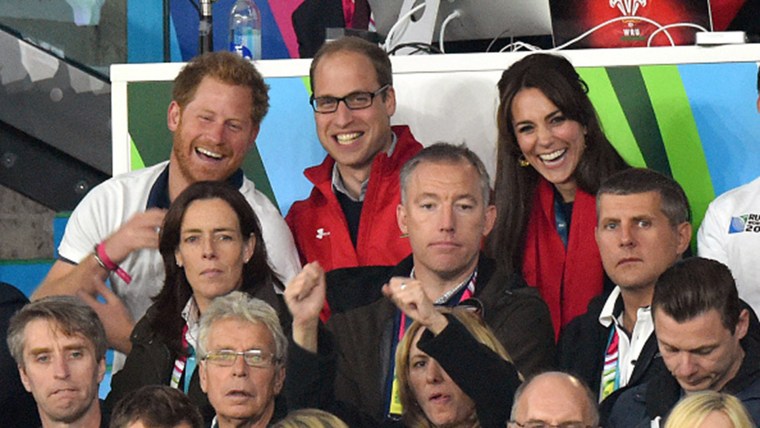 William and Kate both cheered on Wales, with Will wearing the team's red coat and Kate donning a red scarf. The couple also sang the Welsh national anthem at the start of the match.
Meanwhile, Harry routed for England, donning a white shirt in support of his team.
RELATED: Prince Harry's biggest moments from the past year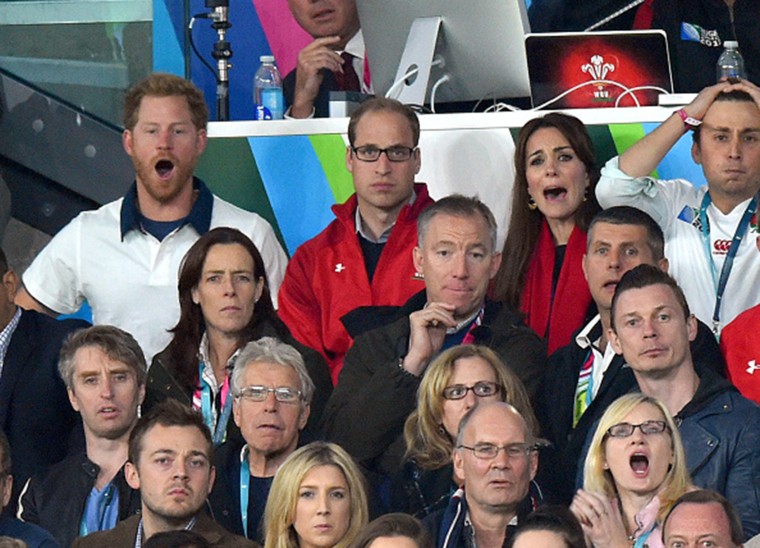 Harry is vice patron of the body that runs English rugby, as well as the honorary president of the Rugby World Cup 2015, while William is the vice patron of the Welsh Rugby Union.
RELATED: Duchess Kate visits mental health center in first solo royal visit since Charlotte's birth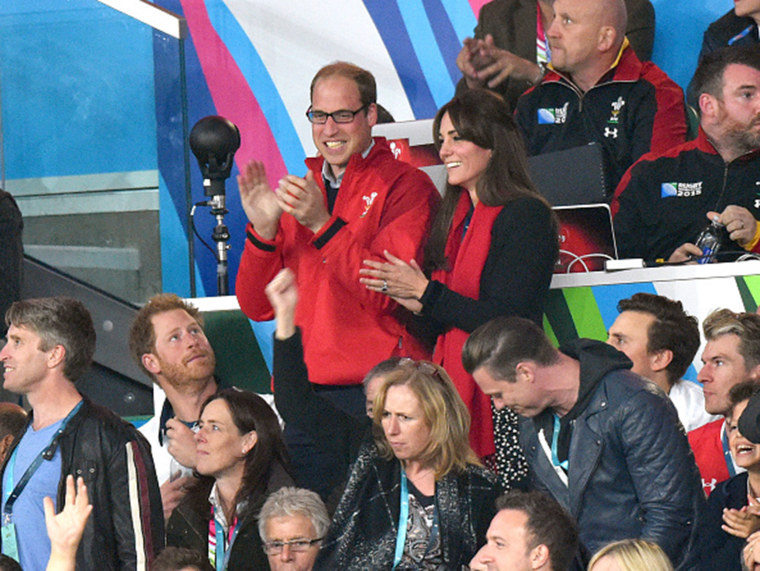 William and Kate's support of Wales is also related to the fact that the couple spent the first years of their marriage living in the U.K. country, on the north-west Welsh island of Anglesey.
Wales beat England 28-25 at the Twickenham Stadium in London, in what was the most-watched sports event of the year in Britain.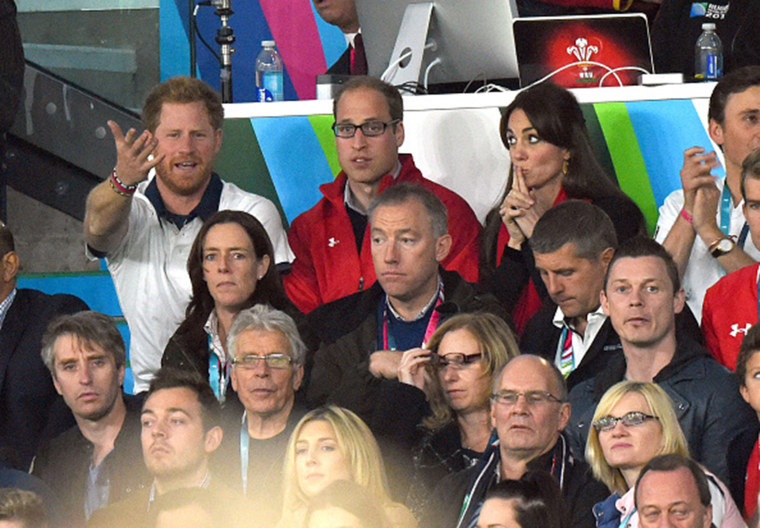 RELATED: Love match! 6 times Duchess Kate, Prince William were the cutest sports fans ever
Earlier in September, all three royals stepped out for the Rugby World Cup's opening ceremony, and England's game against Fiji.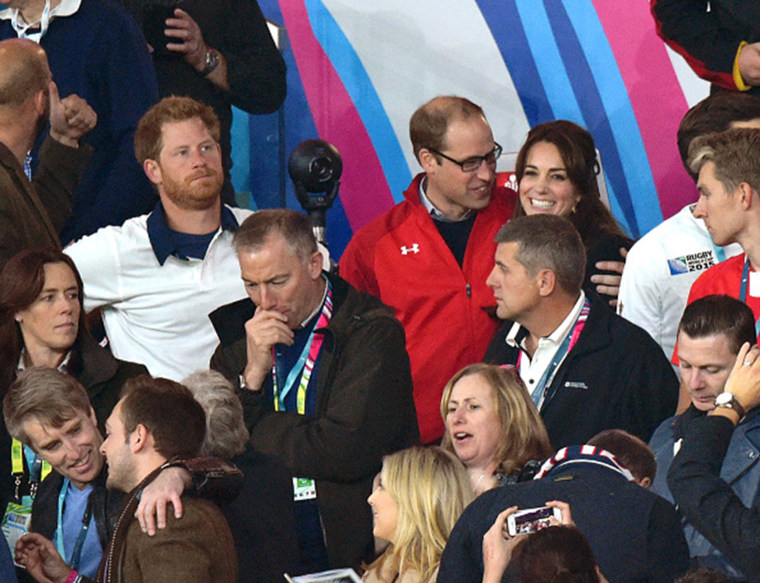 The month also marks the return to public duties for Duchess Kate, who began making her first solo royal appearances — to a mental health center for children and a women's prison in London — after giving birth to Princess Charlotte in May.