On Tuesday, the final day of the Duke and Duchess of Cambridge's brief but jam-packed U.S. visit, the morning took a more somber tone as the pair paid a visit to the National 9/11 Memorial and Museum. 
Outside in the pouring rain, Kate laid a bouquet at one of the reflection pools. In a note she attached to the flowers, she wrote: "In sorrowful memory of those who died on 11th September and in admiration of the courage shown to rebuild. William and Catherine."

The royal couple also toured the museum after being greeted by 9/11 Memorial President Joe Daniels.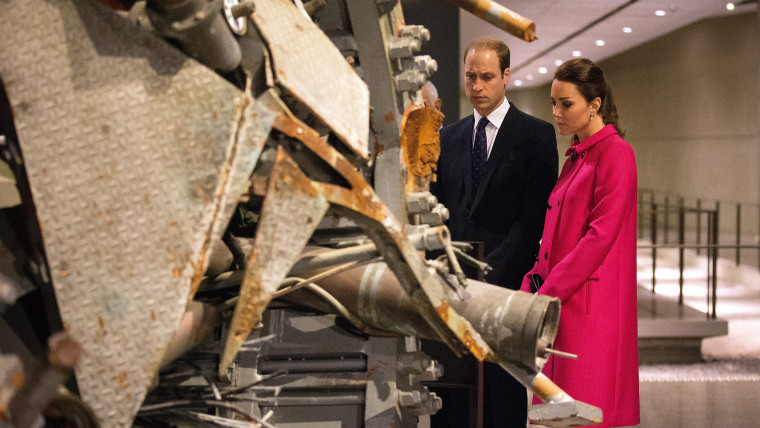 Later in the day, William will visit the Empire State Building and both of them will end their trip with a black-tie fundraiser for the couple's alma matter, the University of St. Andrews, the Scottish institution where William and Kate first met. Prince William and actor Tom Hanks, whose daughter attended the school, will be speaking at the event.
On Monday evening, Prince William and Duchess Kate held royal court in a much-anticipated meeting with that other power couple, Jay Z and "Queen Bey" Beyonce.

The British royals and their Brooklyn counterparts attended an NBA basketball game on opposite sides of the Barclays Center court, but met up afterward somewhere in between, as jumbo screens hovering above the arena amplified the pleasantries exchanged between the two couples. 
The duke and duchess then met up with another monarch, LeBron "King" James, in a more private setting. James, who helped lead his Cleveland Cavaliers to a win against the Brooklyn Nets, gave the royal couple boxed cupcakes from his hometown bakery.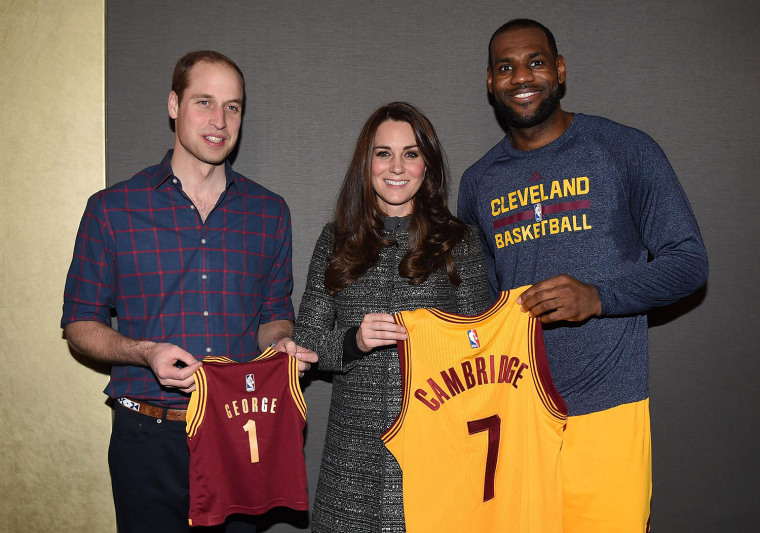 He also presented them with a pint-sized basketball jersey, that had "George" written on the back, for the young prince waiting back home.

Much ado was made over the fact that James placed his hand on Kate's shoulder while taking a photo, but a spokesperson for the royal couple told NBC that no breach of royal protocol occurred.
See William and Kate's full schedule here 

Earlier in the day, Prince William was in Washington for a White House meeting with President Obama. He then spoke at a World Bank conference about fighting illegal game trafficking before returning to New York.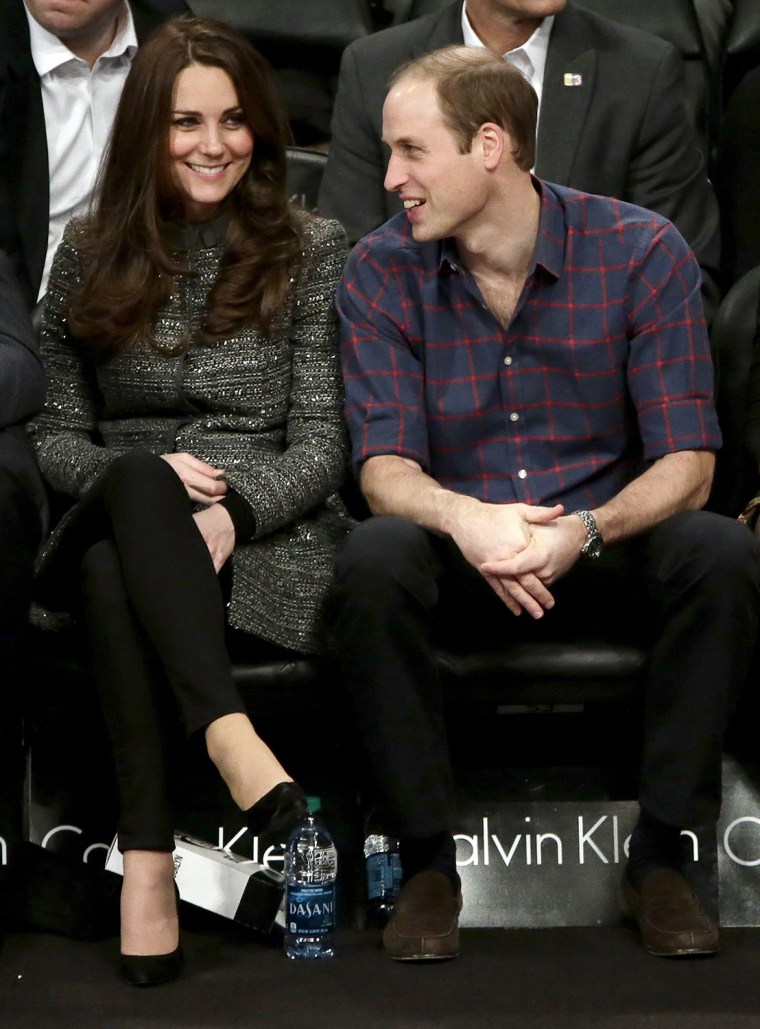 While William was in the nation's capitol, Duchess Kate paid a visit to a child development center in Harlem.
Follow TODAY.com writer Eun Kyung Kim on Twitter.