Americans aren't the only ones getting animated about sports these days. 
Prince William and Duchess Kate cheered, grimaced and grieved from the royal box at London's All England Club while watching the Simona Halep and Sabine Lisicki match on Wednesday. Their facial expressions during the tennis match — from Kate's dropped jaw to William tensely putting his hands on his face — say it all.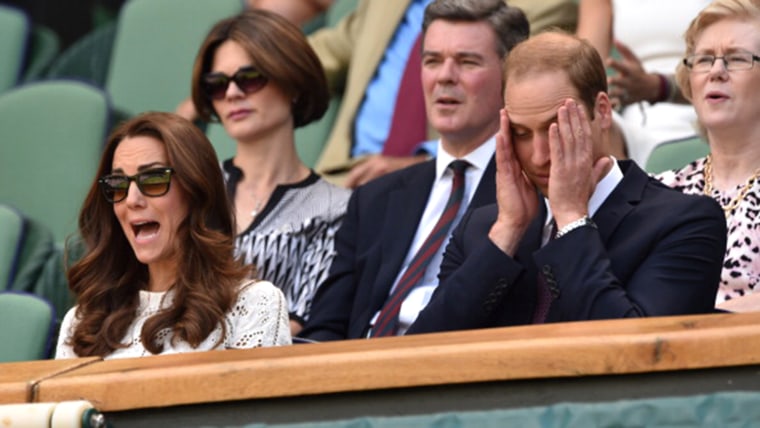 The pair tend to get invested when watching sports. During the London Olympics in 2012, the two were spotted cheering on athletes at several events and even clutched each other in joy when the British men's track cycling team won the gold.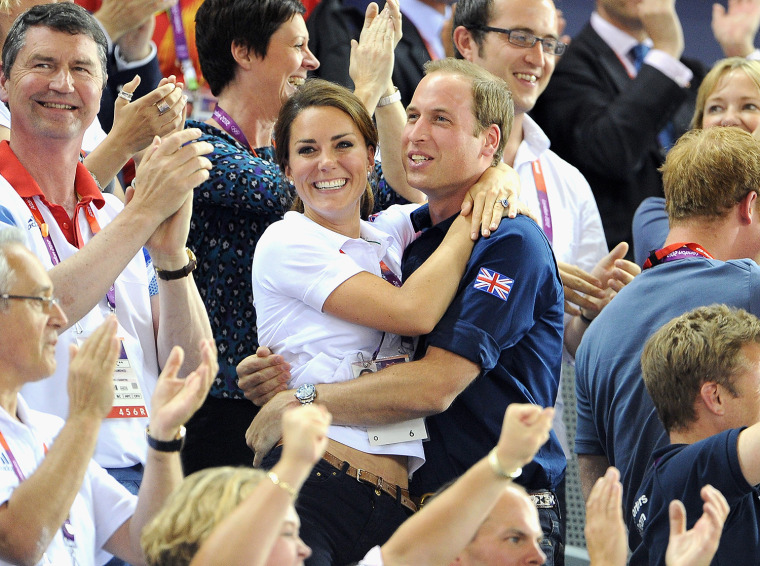 Let's hope the couple saves some energy to take on the best game of all — running after Prince George.
From the steps of St. Mary's Hospital in London to posing with his little sister Charlotte, take a look at the royal baby's adventures.
This article was originally published on 7/2/14 at 3:49 p.m.