Prince William and Duchess Kate enjoyed a traditional Christmas Day celebration by joining the Queen, Prince Philip, other family members and public attendees at a church service in Sandringham, England.
Prince Harry was among the crowd at the St. Mary Magdalene Church as well as Kate's parents Michael and Carole and siblings James and Pippa. Prince Charles' wife Camilla was absent due to a bad back.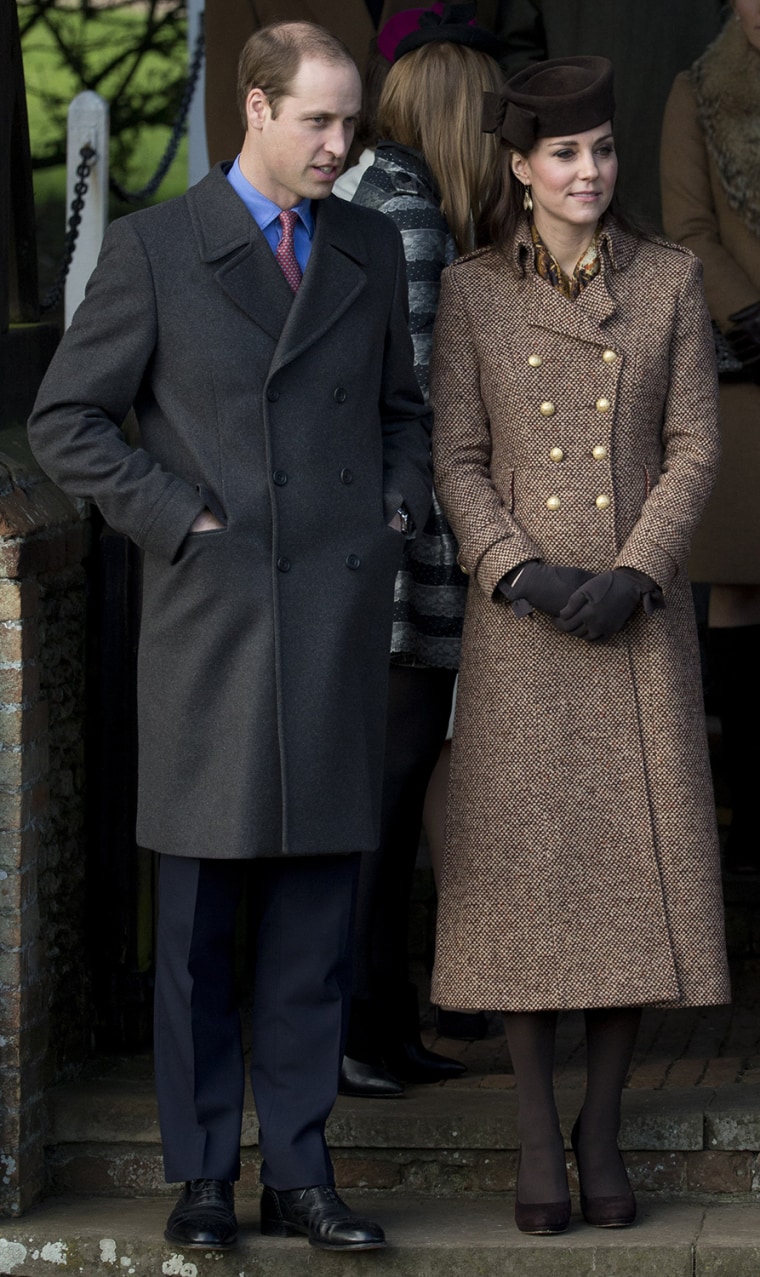 After a quick apology for leaving 17-month-old Prince George at home for the religious ceremony, Kate graciously accepted a gift of chocolates from an 8-year-old girl named Maddison.
"We were hoping Kate would take the present, but we didn't know if we'd be lucky enough to meet her," said Maddison's mother Sarah.
The duchess chose a brown tweed, double-breasted coat for the occasion, and paired it with a matching chocolate brown hat and shoes. Even more exciting was the ever-so-slight Christmas debut of her emerging baby bump.
Catherine, Duchess of Cambridge, wears everything from fancy hats to casual tank tops. See how Prince William's wife can easily go from a high society affair to shopping on the streets of London.
Prince William and Duchess Kate announced in September that they were pregnant with another child, expected to arrive in April 2015. A belated Christmas gift for baby George!