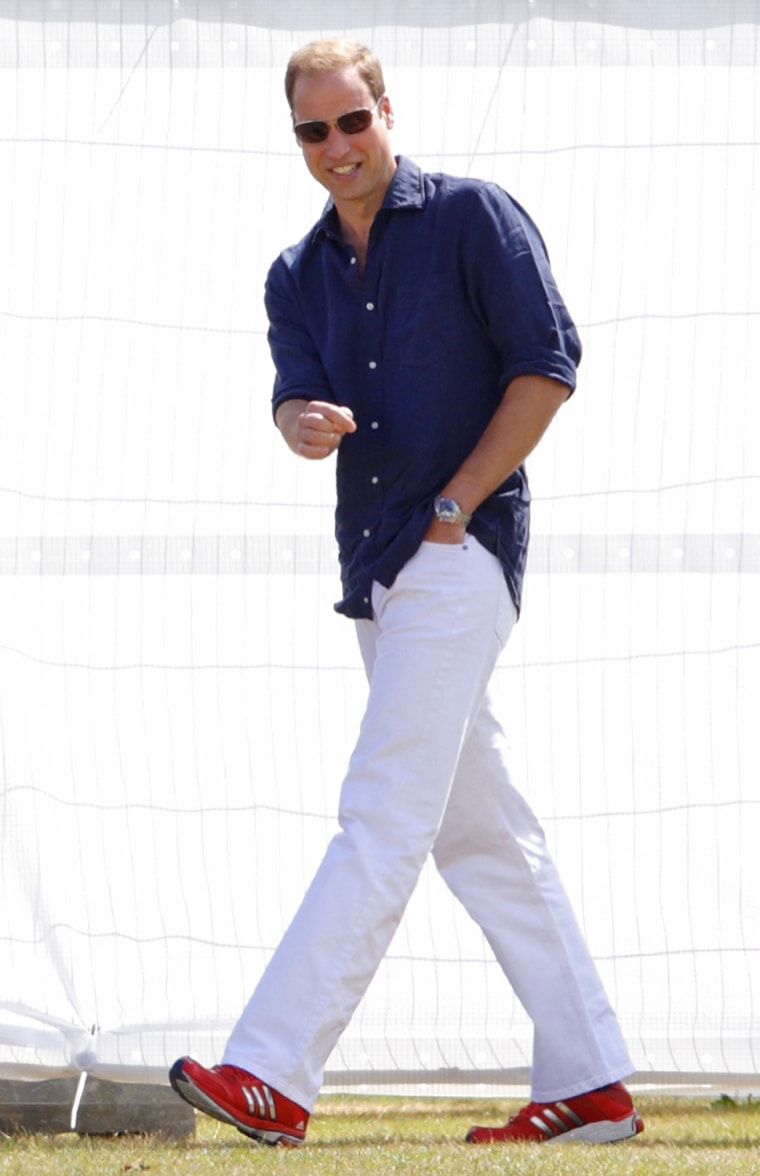 After a two-week paternity leave, new dad Prince William is back at work. 

William said goodbye to his wife, Kate, and baby, Prince George, over the weekend and drove to their home in Anglesey, Wales.
Since the birth of the royal baby the family have been guests of Kate's parents in the sleepy and private country village of Bucklebury, 50 miles from Kensington Palace. 
Duchess Kate and Prince George are due to join William "in the next few weeks," according to royal sources.
The royal family are said to be making the most of this quiet summer period and it's likely William, Kate and George will make a private trip to Balmoral, the royal family's summer retreat, as they have in past years.
Royal officials say it will be a busy period ahead for them as they prepare to relocate and William starts his new job.
William, a military search and rescue helicopter pilot, is coming to the end of his three-and-a-half-year tour of duty with the British Air Force in Wales. An official announcement is expected in the next month or so about his future.
Whether he decides to stay in the military or to leave and become a full-time royal, the family will leave Wales next month. William's first public engagement since fatherhood, which takes place next week in Anglesey, is being billed as a chance for William to say a fond farewell to a place that he and Kate have called home since they were married in April 2011 and where Kate had her very first public engagement. 
The couple will eventually move into the newly renovated Kensington Palace. Their official engagements will start again in the fall, the palace said. 
Will Baby George be along for the ride? A royal source says they're not ruling it out but that, like most new moms, Kate won't be bringing her baby in to the office everyday.

The first official photographs of the new family are set to be released later this month.
Georgina Brewer is an ITV News Royal Producer. Follow her @GeorginaITV.