Prince William says the death of his mother brought him closer to his younger brother, but the two still failed to talk to each other enough about the devastating loss they suffered as they grew up.
In a new video released Friday by Kensington Palace, the Duke of Cambridge speaks candidly about the trauma he and Prince Harry experienced after their mother, Princess Diana, was killed in a Paris car crash in 1997.
"We have been brought closer because of the circumstances," William tells his wife, Duchess Kate, in the video, which was taken this week on palace grounds. "You are uniquely bonded because of what we've been through, but even Harry and I, over the years, have not talked enough about our mother."
In the video, the royal couple, along with Prince Harry, discuss the roots of their "Heads Together" campaign to raise awareness about mental health and to help encourage people to speak openly about the topic.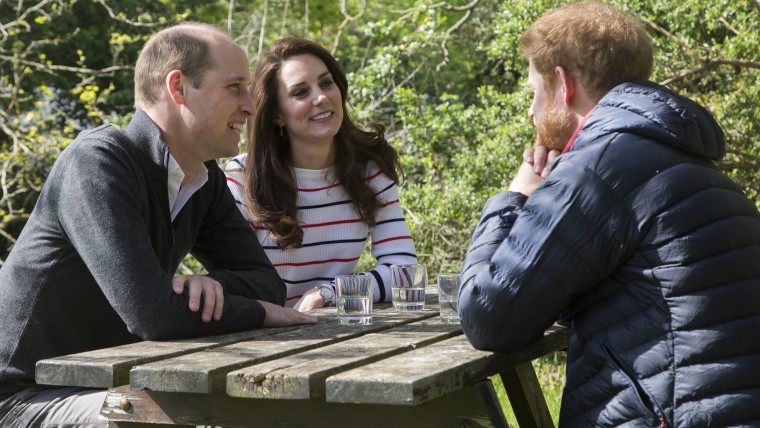 Harry agrees that the few conversations he had with his older brother about their mom were "never enough," and how that dearth had an impact on his mental wellbeing.
RELATED: Prince William reveals the shock of Princess Diana's death is still with him
"I always thought to myself, 'What's the point of bringing up the past? What's the point of bringing up something that's only going to make you sad? It ain't going to change it. It ain't going to bring her back," he says.
"And when you start thinking like that, it can be really damaging. You always said to me, 'You have got to sit down and think about those memories,'" he recalls to his brother. "But for me, it was like, I don't want to think about it."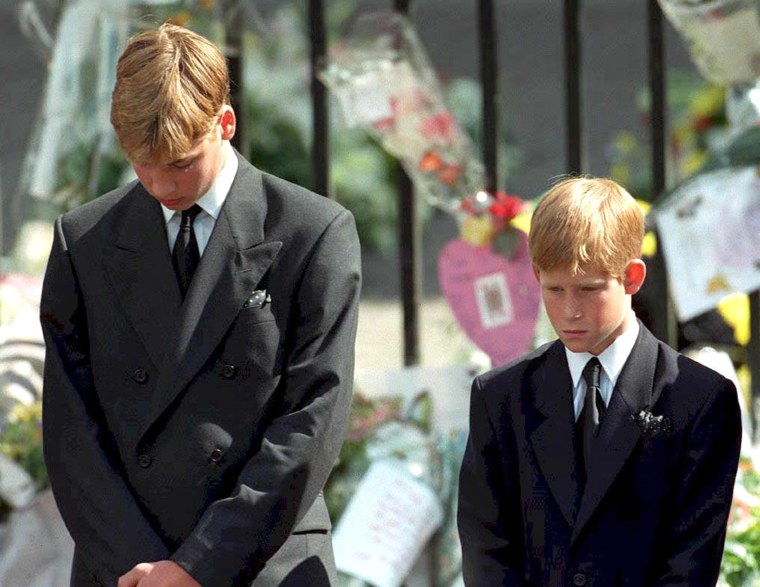 RELATED: Prince Harry reveals he was 'in chaos,' sought counseling after Diana's death
The video comes days before Sunday's London Marathon, which selected Heads Together as its lead charity for 2017. All of the runners will be given Heads Together headbands to wear on race day as a show of support for mental health awareness.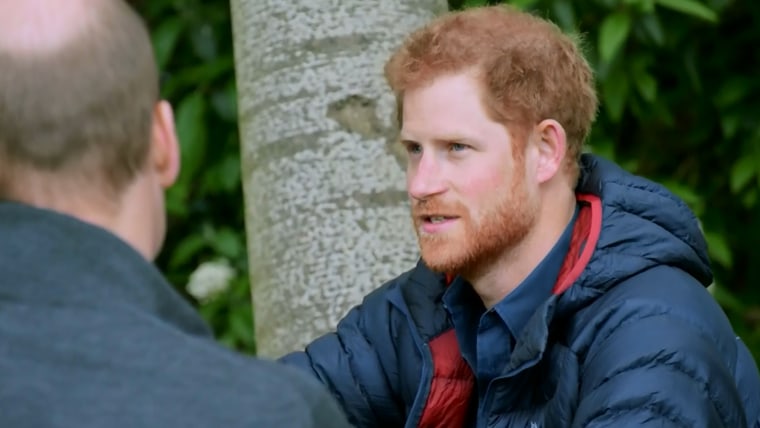 The two princes point out that the campaign was the brainchild of Duchess Kate, who noticed that mental health was a common theme among all of the charity work the three royals conducted. She noted that one of the young mothers she worked with said just being able to talk openly to someone about her struggles was "like medicine for her."
"That is the point, that actually, it's okay to have that conversation, even if it is uncomfortable or awkward. But it's just starting it," Kate said.
RELATED: Prince William and Lady Gaga open up to each other to combat taboo of mental health
She then drew on her own experiences as a new mother to describe how it affected her own mental health to have such a "life-changing moment."
"I remember the first few days with little George, you have no idea, really, what you're doing," she recalls. "No matter how many books you read. Nothing can prepare for it."
Her husband agreed.
"There's no rule book. There's no training that teaches you how to do it," he says. "You just learn from previous generations and hope that you can translate it into what, you know, what you want to do."
The new video is the latest to capture candid discussions from the royals about the impact Princess Diana had on her sons. William admitted earlier this week that the shock of his mother's death remains with him even 20 years later, just days after Harry revealed he sought counseling to help deal with his emotional trauma.