At 11 weeks old, Prince Louis just attended his first royal engagement: his own christening.
Monday marked the day the youngest member of the British royal family joined the Church of England.
While the service, held at The Chapel Royal at St. James's Palace, was officially a closed affair, Louis and his proud parents, the Duke and Duchess of Cambridge, made an appearance outside the chapel — as did several other familiar faces.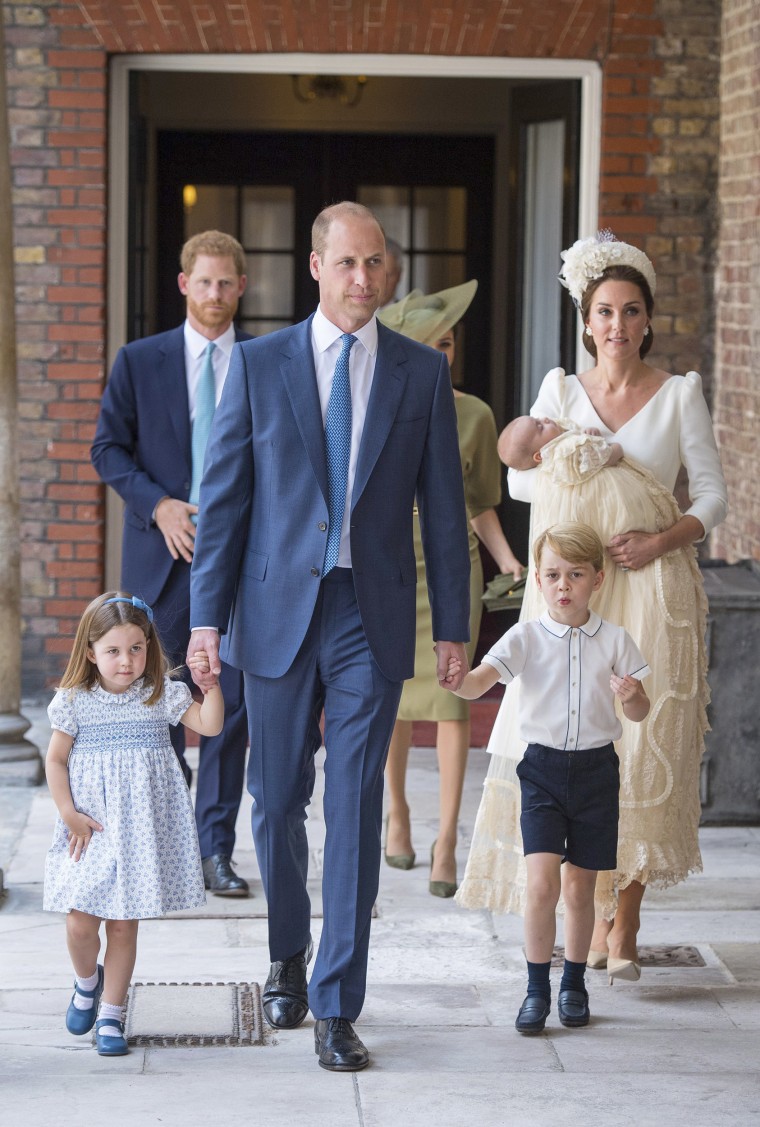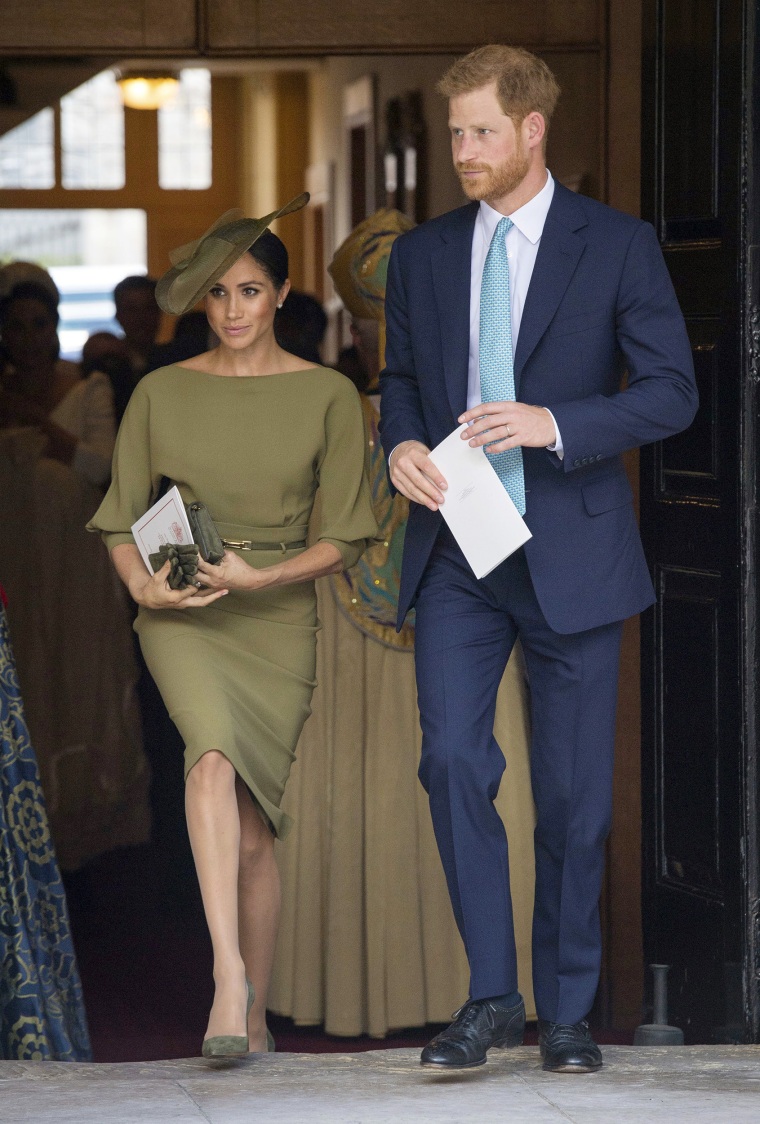 The former Kate Middleton entered the chapel with the guest of honor in her arms. She wore an off-white dress with long sleeves from Alexander McQueen — the same label she wore for both of her other children's christenings.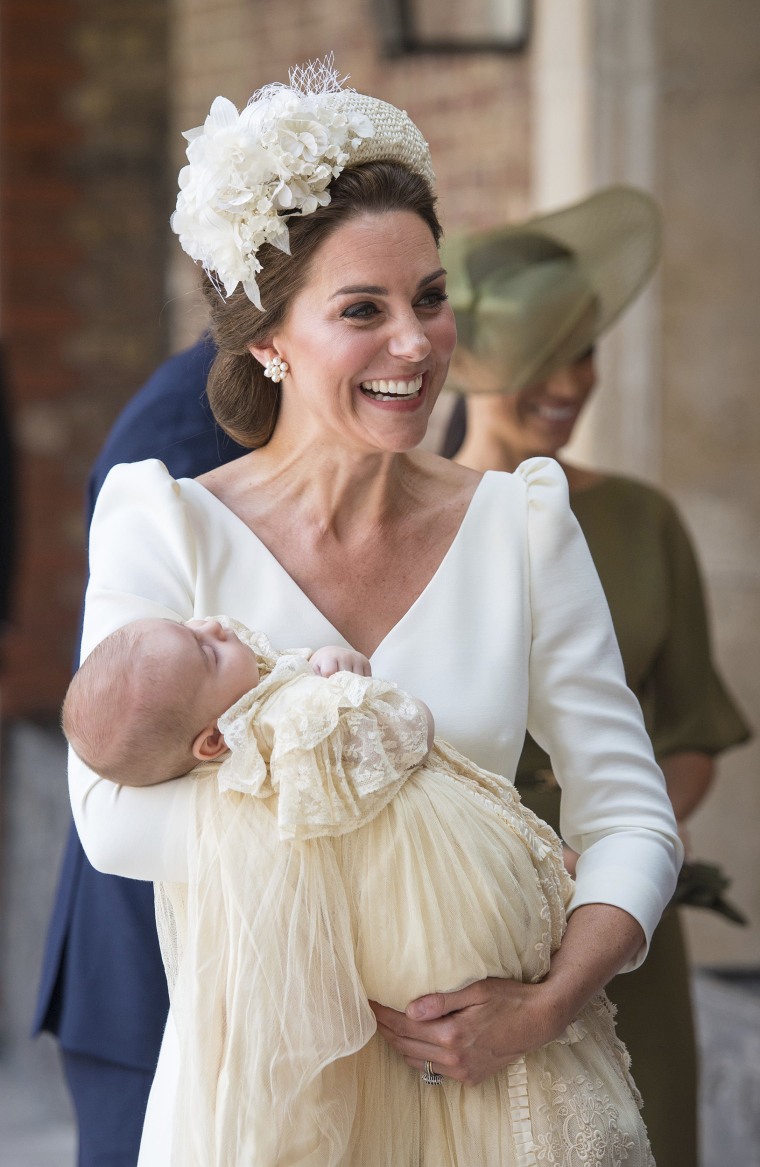 Also in attendance were all six of Louis' new godparents. The Duke and Duchess of Cambridge selected friends and family for the esteemed roles, including Lady Laura Meade (wife of James Meade, Princess Charlotte's godfather), Lucy Middleton (Kate's cousin), Hannah Carter (a longtime friend to Kate), Nicolas van Cutsem (a childhood friend to both William and Prince Harry), Guy Pelly (another childhood pal of the princes) and Harry Aubrey-Fletcher (who also served as usher at the royal nuptials in 2011).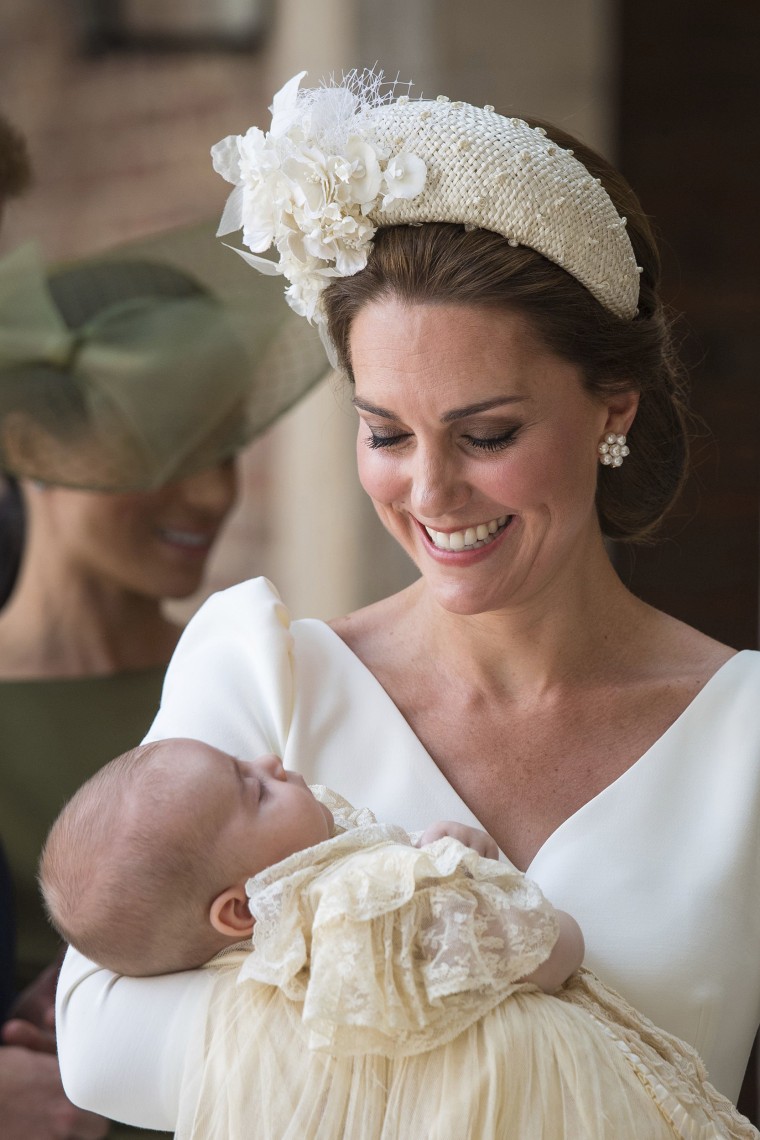 But just as notable as who attended was who didn't: Queen Elizabeth and Prince Philip.
The great-grandparents had planned ahead of time to sit this event out, given the monarch's busy week ahead, which will include a visit with President Trump at Windsor Castle Friday.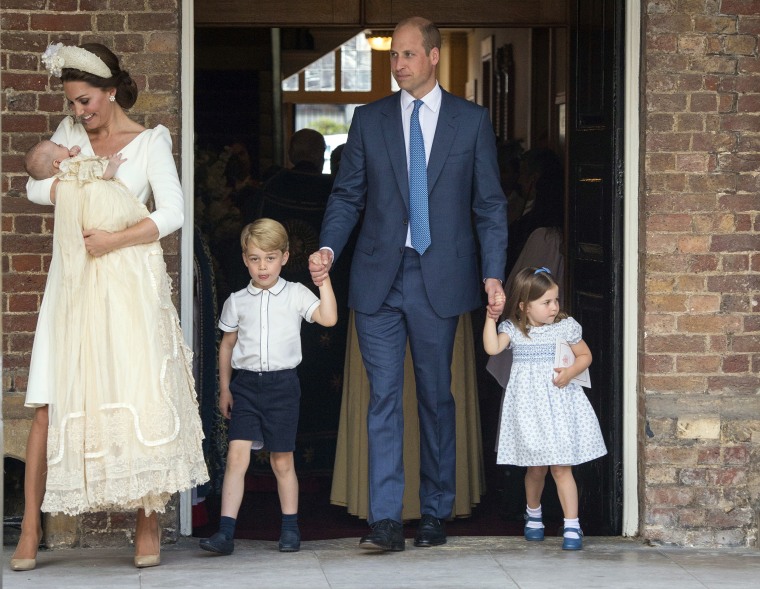 As for the ceremony, the Archbishop of Canterbury, Rev. Justin Welby, did the honors.
"I'm delighted and privileged to be christening Prince Louis today — a precious child made in God's image, just as we all are," Welby wrote just hours before the event. "Please join me in praying for him and his family on this special day."
While all the royals looked picture perfect, it was little Louis who looked most regal of all as he continued a very special family tradition Monday.
Louis, like siblings Prince George and Princess Charlotte before him, wore a handmade replica the royal christening robe first worn by Queen Victoria's daughter in 1840.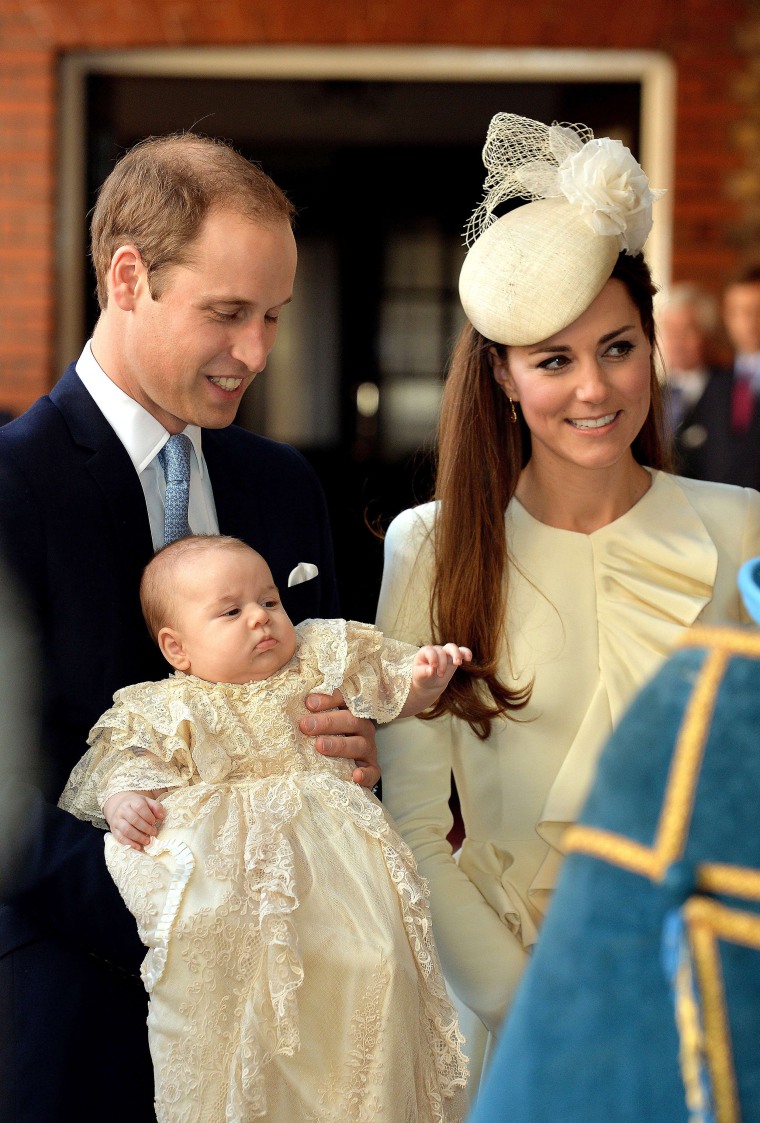 In fact, even his father, Prince William, wore the frock when he was just 6 weeks old — though it was the original version he was dressed in before it was deemed too fragile for future christenings.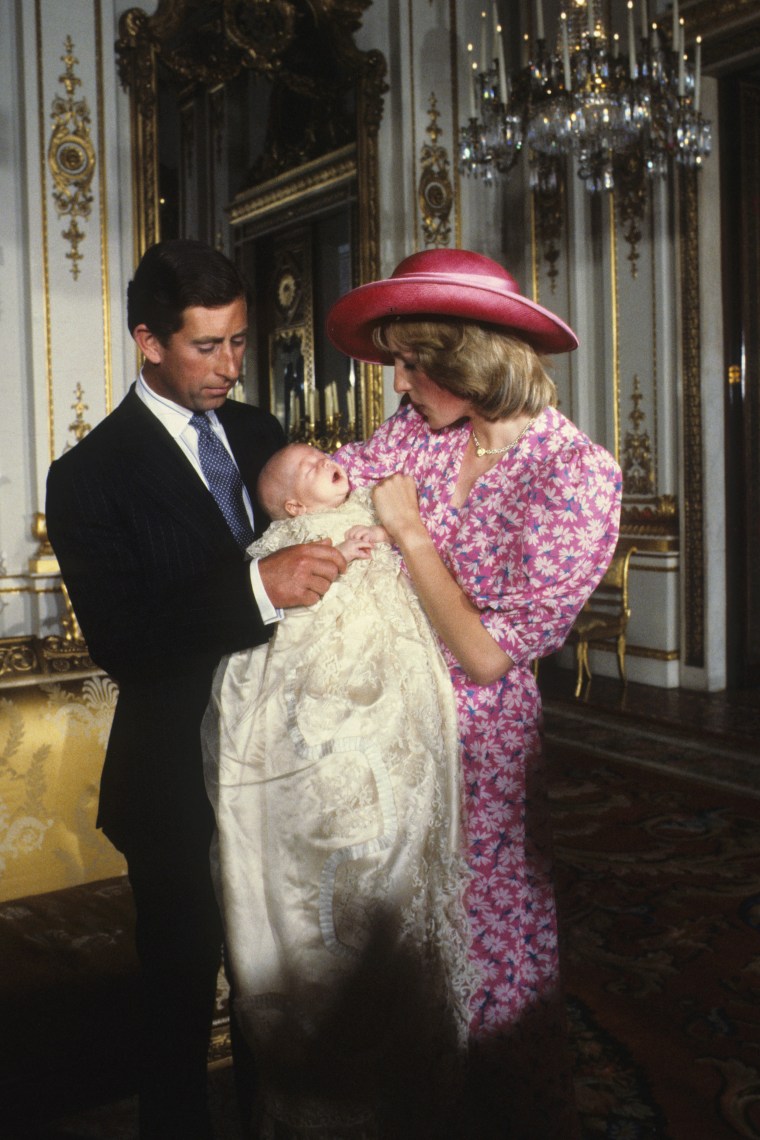 Following the christening, the celebration is set to continue at Clarence House, where yet another family tradition will continue.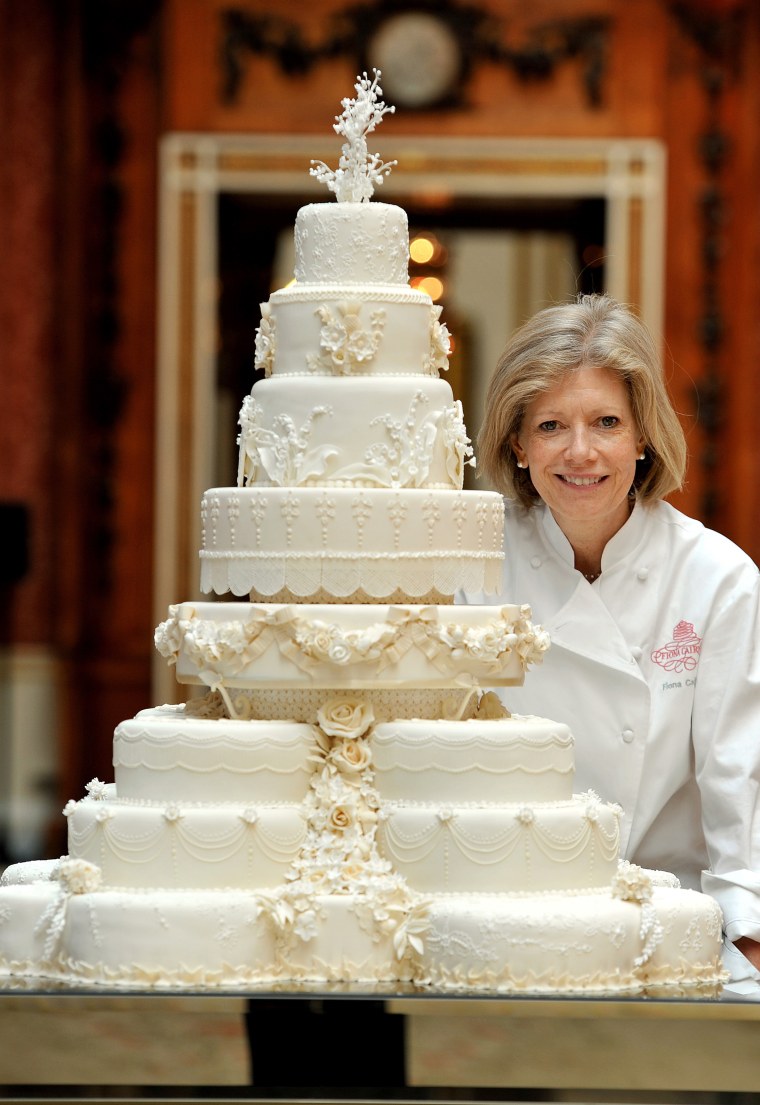 Among the refreshments served, will be a tier from his parents' wedding cake, reserved just for this occasion.
Prince Louis is fifth in line to the British throne, behind his grandfather, Prince Charles, father Prince William and both his big brother George and sister Charlotte.