Not even the soggy London weather could dampen the spirits of families who welcomed back a dozen wounded veterans returning from a grueling 200-mile journey across the Antarctic.
The only person missing was the royal adventurer representing the British team, Prince Harry, who quietly returned to London separately. He was last seen in public doing some Christmas shopping in Cape Town, South Africa, still sporting the bushy beard he grew during the journey.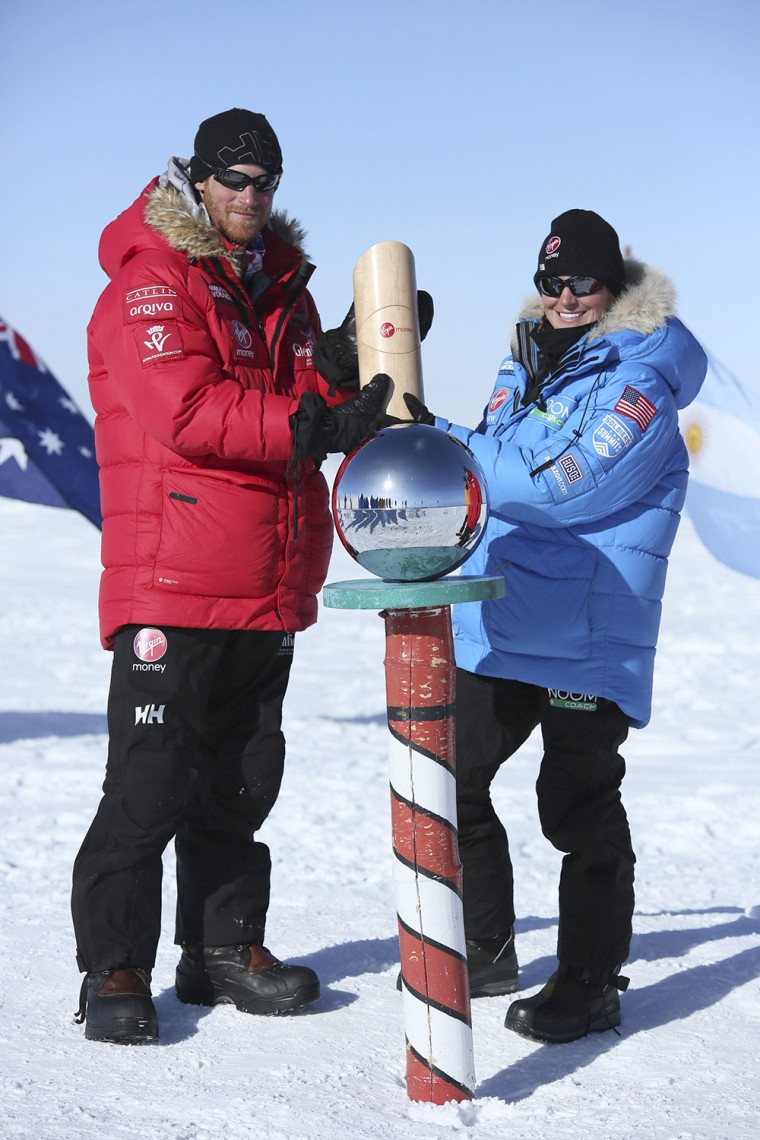 Prince Harry led a group of a dozen injured service members who participated in the expedition to raise awareness for the organization, Walking with the Wounded. The group reached the geographic South Pole on Dec. 13.
"I think we all, every now and again, turn around and look and see him there and go, 'Is that really Prince Harry?'" said the expedition's director, Ed Parker, upon his return. "But to us, he's Harry. He was a teammate. He was great fun to be with and he applied himself really well."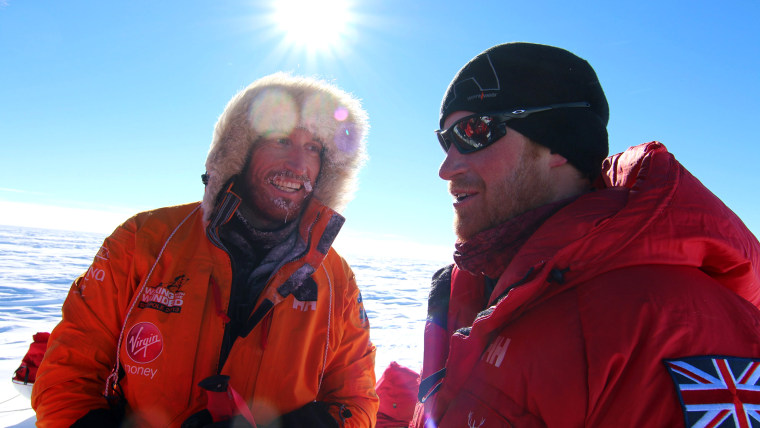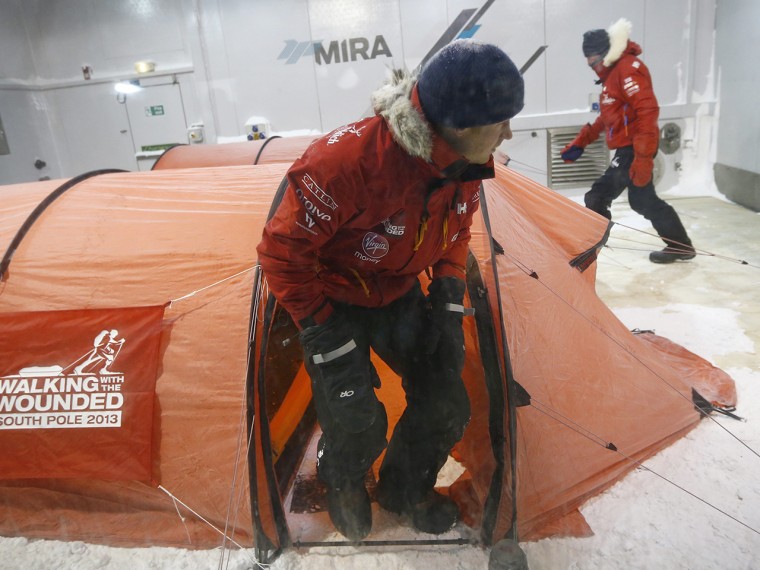 Prince Harry, 29, initially headed one of three teams formed according to their home country — the United States, the United Kingdom and the Commonwealth. Each was supposed to race the others to the finish line, but the blizzard conditions and extreme temperatures made the excursion far more difficult than expected. 
Ultimately, the harsh, icy conditions led trek organizers to drop the race component and the teams began working as a single group. 
In addition to Harry, the other non-veterans on the team included "True Blood'' star Alexander Skarsgard and English actor Dominic West from "The Wire."
Team members battled bitter weather conditions as they pulled heavy sleds and made their way across the Antarctic. Three people suffered frostbite. Margaux Mange, a veteran from Arizona who was injured in Afghanistan, said the experience provided a chance to prove that they can overcome life-changing injuries.
"It's given me a boost knowing that I can go to the South Pole," she said. 
Take a look at Prince Harry's life, from being cradled as a baby in the late Princess Diana's arms to his recent charity work.