Prince Harry is brining some royal attention to the thousands of families displaced by the 2015 Nepal earthquake.
The 31-year-old prince, as part of a five-day visit to the South Asian nation, visited U.K.-funded earthquake relief operations and refugee camps in Nepal on Sunday — a little less than a year after the natural disaster killed more than 8,000 people and injured another 21,000.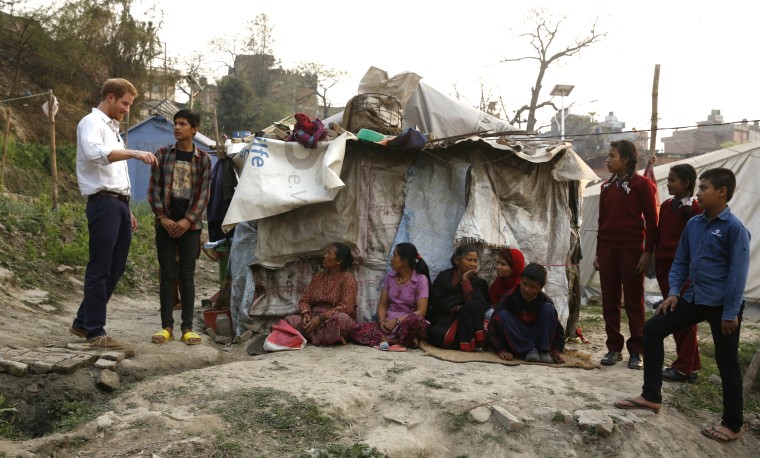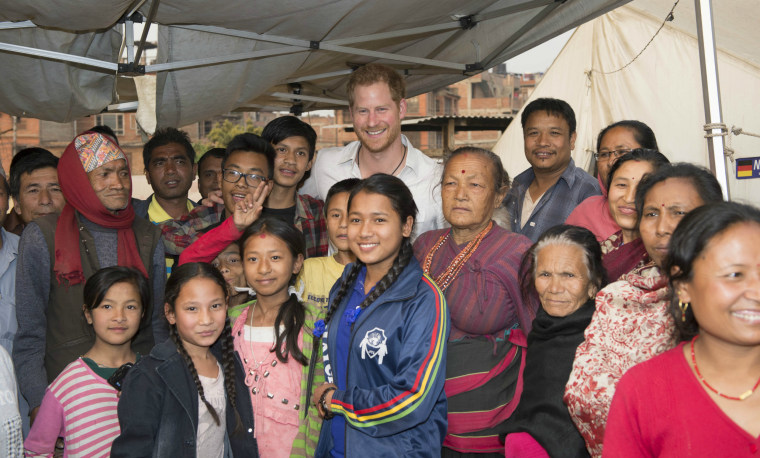 Harry was given a tour of the Byasi Earthquake camp in Bhaktapur by 15-year-old Purushottam Suwal (Suwal is chairman of the site's management committee). Byasi houses 259 people who were displaced during the disaster.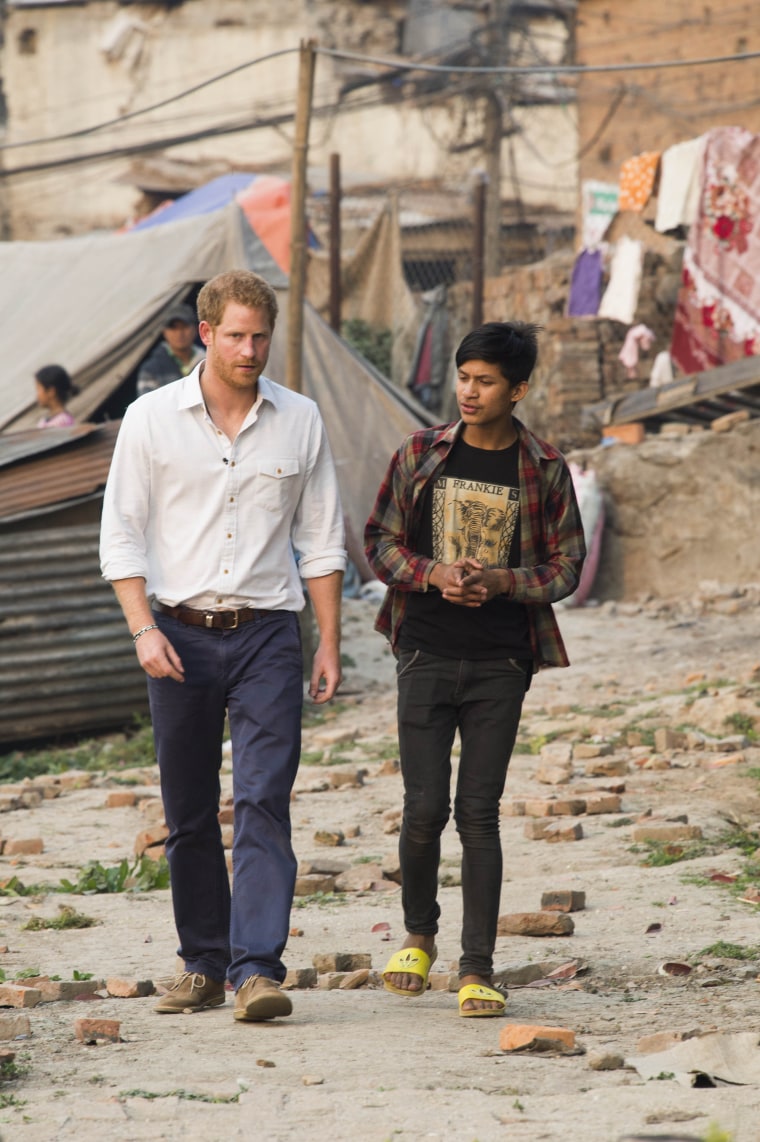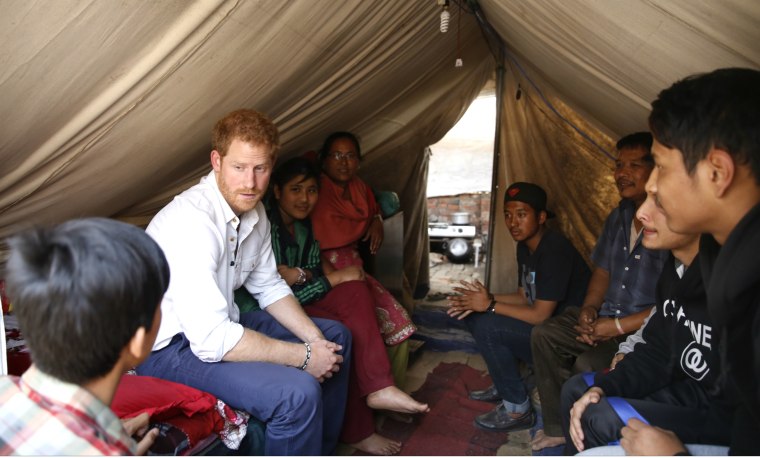 RELATED: Prince Harry helps disabled athlete after wind knocks her from her wheelchair
"I pay my respects to those who perished and hope to do what I can to shine a spotlight on the resolve and resilience of the Nepalese people," said Prince Harry at a reception held by the Nepalese government, the BBC reports.
"I want to show all those people around the world who want to help that this is a country open for business — so please come and visit again."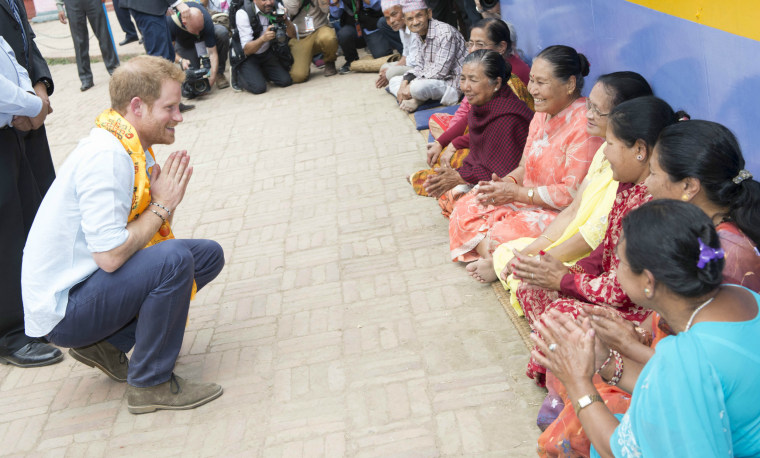 RELATED: Prince Harry to vets in Virginia, says 'Afghanistan changed the direction of my life'
On Saturday, Prince Harry's trip included visits to the Golden Temple (a famous site of Buddhist worship), and the ancient royal palace at Kathmandu's Patan Durbar Square. While at the ancient royal palace, Harry met with artisans working to restore the palace, and even took a turn trying to restore ornate wood carving.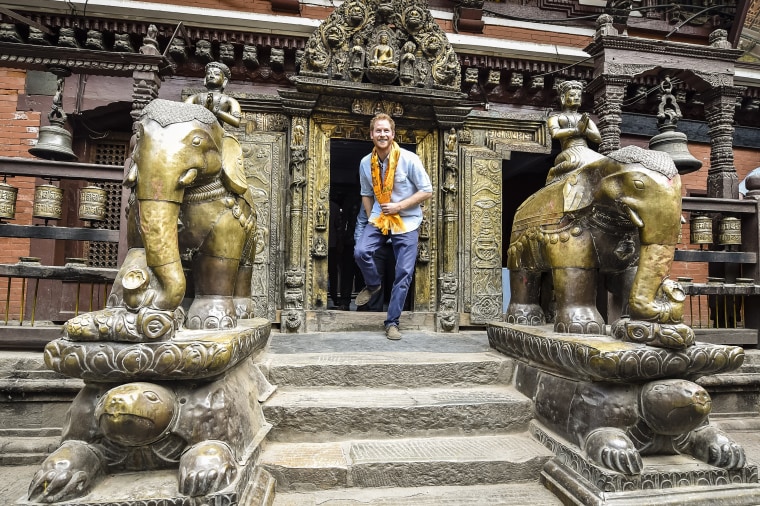 RELATED: Prince Harry brings Invictus Games for wounded vets to America
Since leaving his full-time job with the British army last June, Prince Harry has done quite a bit of international travel, including a visit to U.S. veterans with Michelle Obama and a stint in Africa to raise awareness on the harmful effects of the poaching industry.