Helping others seems to be a royal passion for Prince Harry.
For the last two months, he's been giving back non-stop all around the world.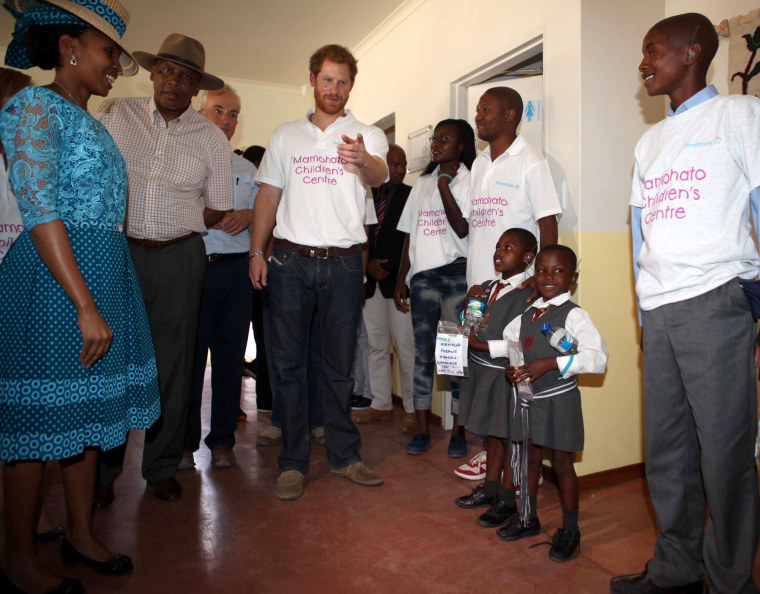 In late October, he joined first lady Michelle Obama at Virginia's Fort Belvoir to visit wounded members of the military. And earlier in the month, he helped build homes in Manchester for British vets in need.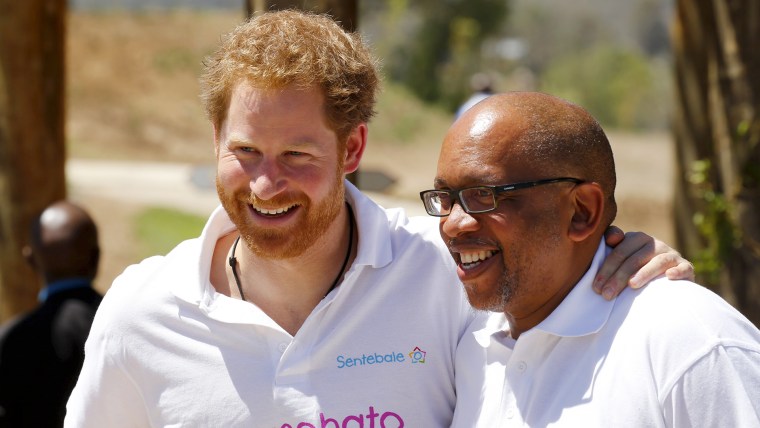 Now he's on a six-day tour in Africa, and Thursday the charming royal attended the opening of the Mamohato Children's Centre at Thaba Bosiu in Lesotho.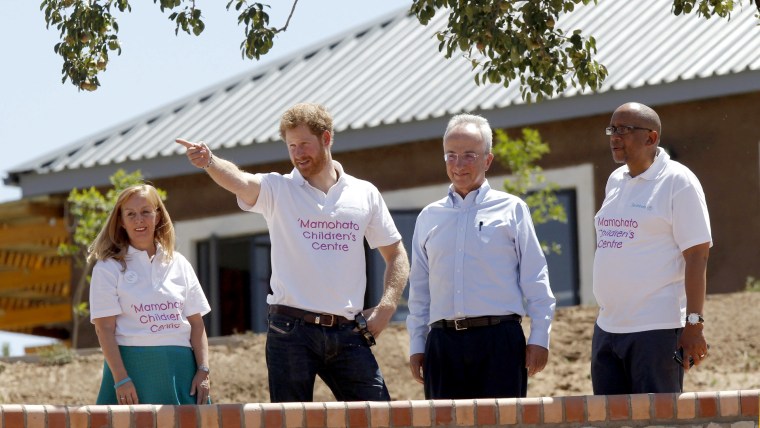 The center is affiliated with Sentebale, a charity founded in 2006 by Prince Harry and Prince Seeiso of Lesotho, in memory of their late mothers. Their mission is to help Lesotho's children, specifically those living in extreme poverty with HIV/AIDS.
RELATED: Prince Harry plays with 'bravest children in UK' at charity gala for sick kids
And, in true Prince Harry fashion, the trip included play time with the children he met.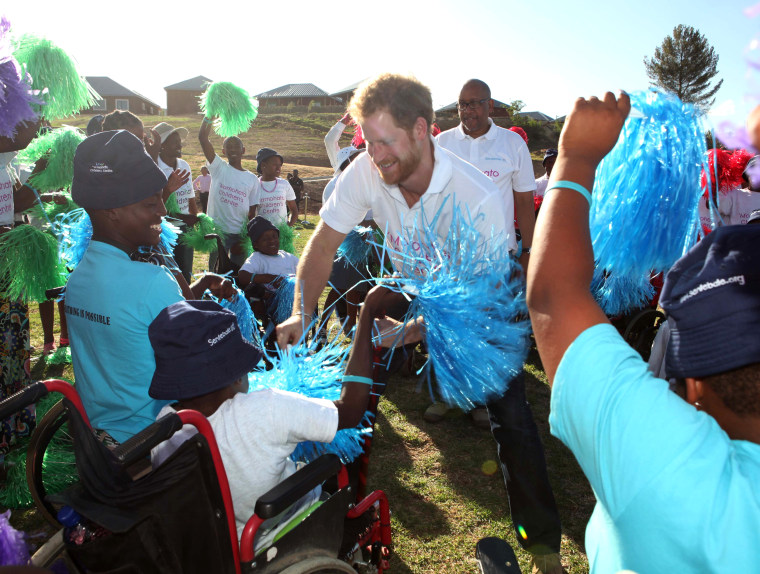 Prince Harry's visit will also include a reunion with Mutsu Potsane, a young boy he met in 2004 at a children's home for orphans that he formed a very close friendship with. Their last reunion was in 2014. The Kensington Palace shared on Instagram this sweet photo of their first meeting and 2014 reunion.
To mark the special occasion, Kensington Palace also shared on Instagram this letter that Mutsu sent to Prince Harry last year.