Oh Prince Harry, you know we don't play favorites (wink, wink), but since it's your birthday, we thought it was only fair to round up a few of the reasons you've won our hearts.
So happy 30th to our resident redheaded royal! Here are 13 reasons we love him: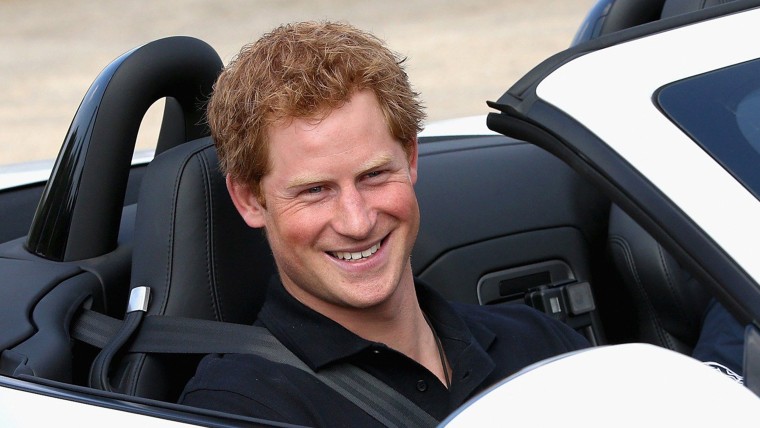 1. He holds a healthy perspective on this milestone birthday
"I don't feel too old. I think I am always young at heart," he said last week.
2. He's the king of corny uncle jokes
"I can't wait to see my brother suffer more. With any luck it's a girl, then he'll suffer even greater," he joked, when asked about the exciting news that Prince William is expecting a second child. "I'd love to see him cope with that."

Right after his nephew Prince George was born last year, he said he was thrilled by the addition to the family but added, "I only hope my brother knows how expensive my babysitting charges are."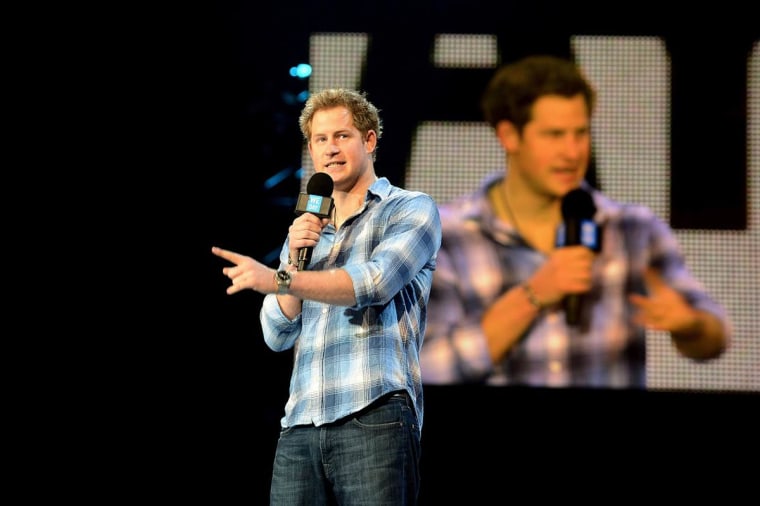 3. He's honest about the less glamorous parts of growing up as a royal
"Dinner conversation was the worst bit about being a child and listening — listening to the boring people around me," he said with a laugh during a 2012 interview. "Well, you can imagine the kind of dinner parties I had to go to at a young age. Pretty dull."
4. He's never cared about status
After a reporter pointed out that his brother's new child will push him down the line of succession (he'll now be fifth in line to the throne), Prince Harry let out a laugh and said, "Great!"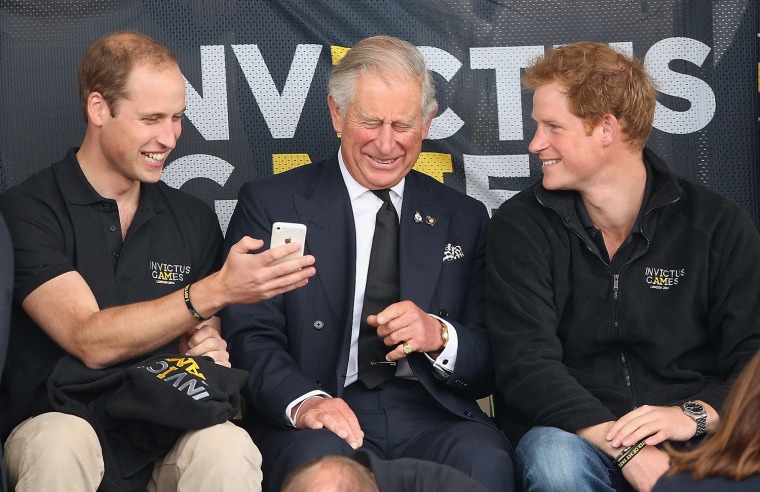 5. He doesn't mind showing his softer side, especially when it comes to his mom
"You know, it still upsets me now, the fact that we didn't have as much of a chance as other children to spend time with her," he told TODAY's Matt Lauer in 2007, on the anniversary of the late Princess Diana's death.
6. He understands the world's obsession with his mother and has accepted it
"I can't really see it ever ending," he told Matt. "I think that maybe, certain sort of times, when there's going to be peace and quiet, when there's actually nothing to write about or when they're working towards something new. But I think people will always have a fascination about her." 
Take a look at Prince Harry's life, from being cradled as a baby in the late Princess Diana's arms to his recent charity work.
7. He appreciates what his controversial stepmother has brought to his life
While many royal watchers blame Camilla Bowles, the Duchess of Cornwall, for disrupting the marriage of his parents, Prince Harry has nothing but praise for his stepmother. "She's a wonderful woman and she's made our father very, very happy, which is the most important thing. William and I love her to bits," he said in 2005, the year Camilla and Prince Charles got married.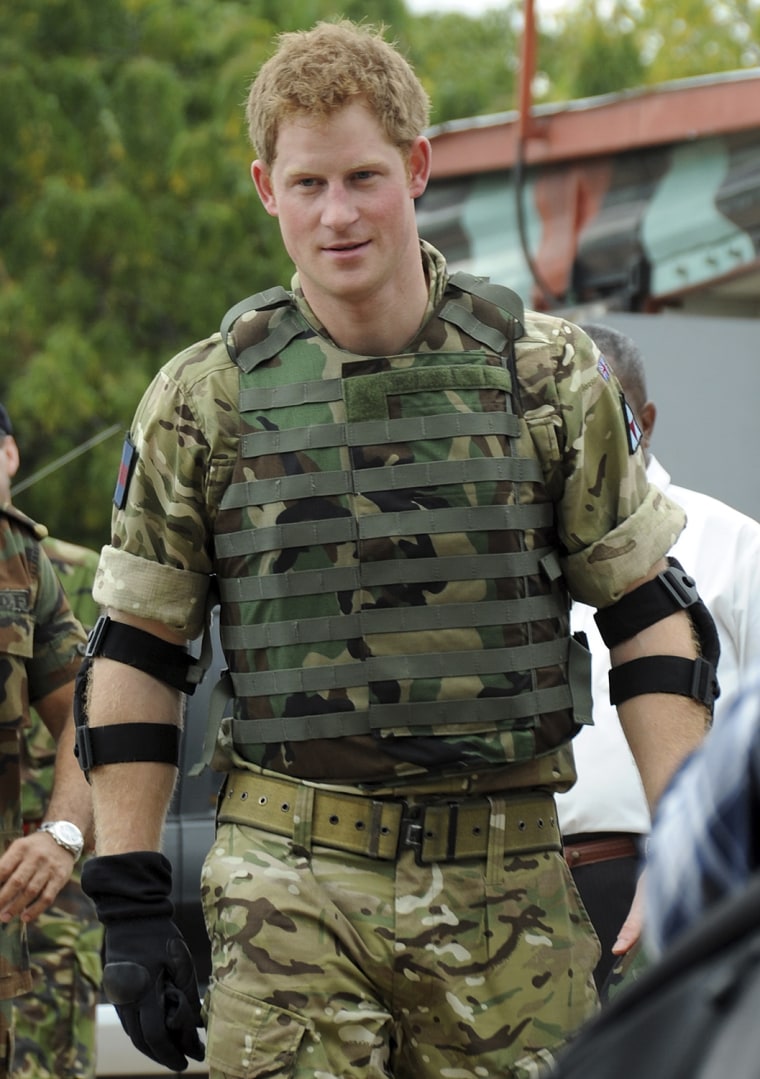 8. He's patriotic — and blunt about it
"There's no way I'm going to sit on my arse back home while my boys are out fighting for their country," Harry — or, rather, Capt. Harry Wales — has said. The former Apache helicopter pilot proudly served two tours on the front line in Afghanistan and only draws praise from his commanding officers and fellow soldiers.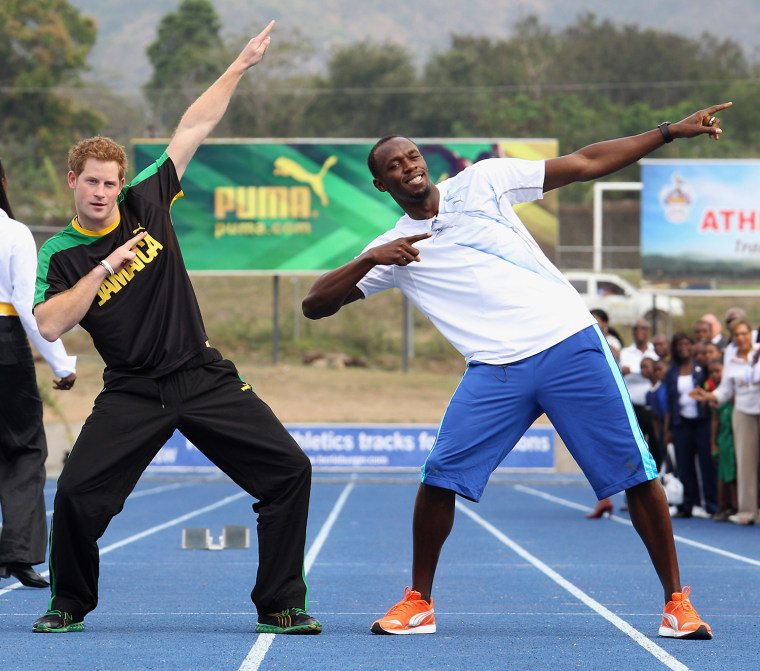 9. He can strike a pose
"I would never call it playing to the cameras, because that's not what I'm doing. But I'm fully aware of the shots that they want," Harry said about a 2012 visit to Jamaica, where he joined Olympic sprinter and the world's fastest man Usain Bold in his signature lightening-bolt pose. "I didn't really want to do it, because it's just not necessarily my kind of thing. But I knew, in a split second, they are going to want it, so let's just give it to them."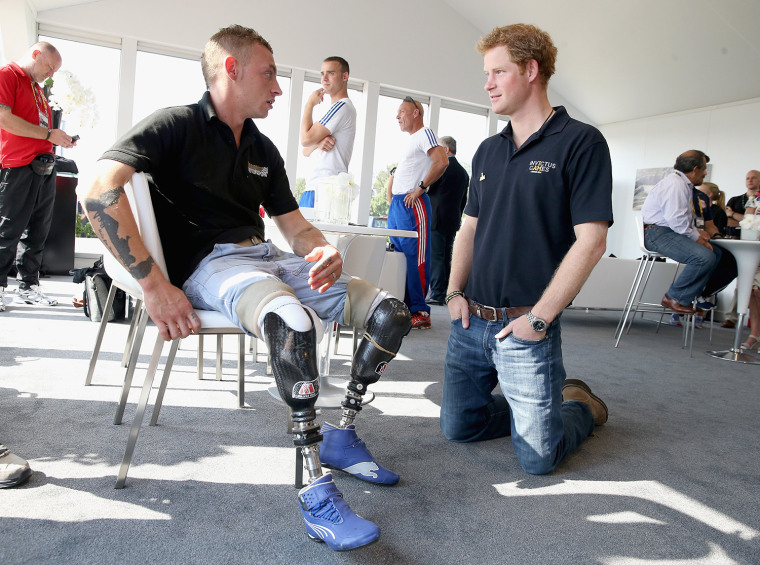 9. He has a huge heart, and he uses it to help charitable causes
On the eve of his 30th birthday, Prince Harry concluded his brainchild — the first-ever Invictus Games, which hosted 400 wounded service men and women. "These games have shone a spotlight on the unconquerable character of servicemen and women and their families — their invictus spirit," he said at the event's closing concert.
Harry's dedication to raising awareness for wounded warriors also sent him on a dangerous trek across Antarctica to the South Pole. But the prince also champions other charities, including one he set up in Africa his mother's memory, Sentabale, which helps orphans and children with HIV and AIDS.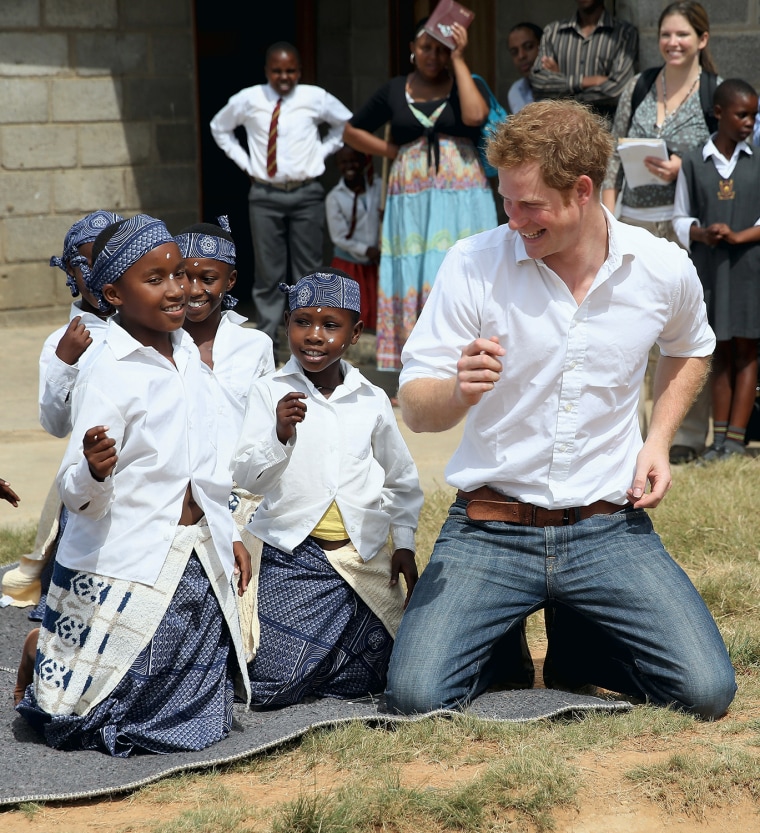 10. He 'fesses up to his bad-boy days and ways
Prince Harry doesn't try to hide the darker spots in his past, like the time he was caught partying naked in Las Vegas — he owns up to his mistakes: "It was probably a classic example of me probably being too much Army and not enough prince."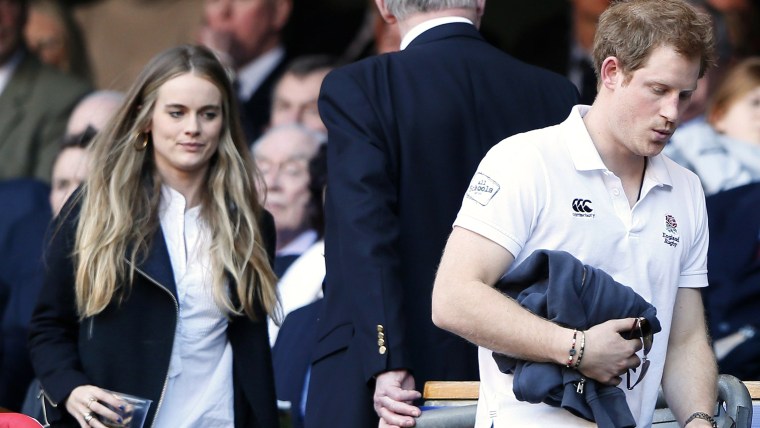 11. He doesn't always get the girl
With George Clooney practically married and off the market, Prince Harry is unofficially the world's most eligible bachelor, but the ginger-haired prince hasn't been as lucky in love as his big brother. He's moved on from his last long-time love, Cressida Bonas, but made it clear he doesn't feel pressure for anything too serious anytime soon.
"I don't think you can ever be urged to settle down," he's said. "If you find the right person and everything feels right, then it takes time, especially for myself and my brother."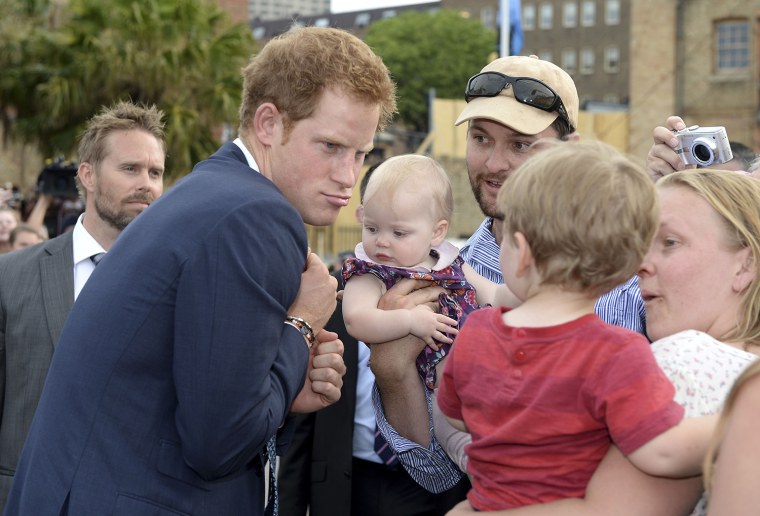 12. Awwwww — he loves kids

"I get a huge buzz from spending time with kids," he once said, and it shows whenever he takes adorable photos with little ones. It makes sense since, as he said earlier this year, "I'm still very much a kid inside myself."
And it's clear he hopes to become a father one day soon. "I've longed for kids since I was very, very young," he said. "I'm just waiting to find the right person, someone who's willing to take on the job."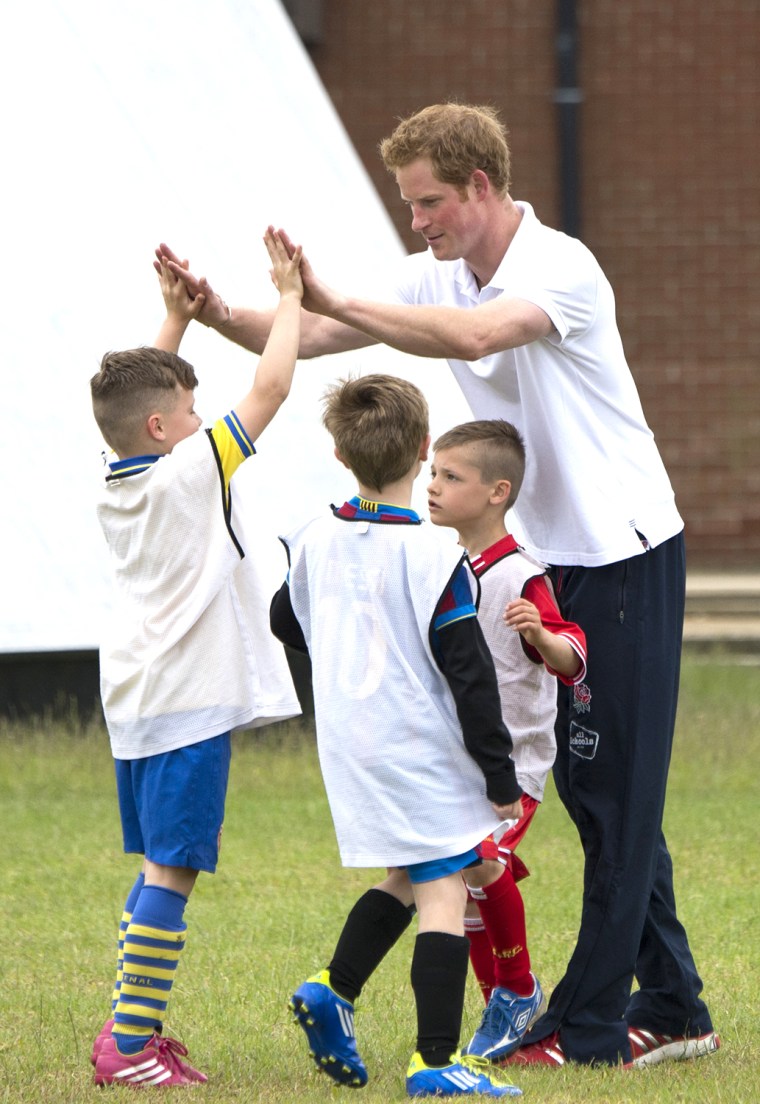 13. He still knows how to have fun

Yes, yes, he's a responsible royal these days, but his sense of fun still peeks through in unexpected places. 
Over the summer, Harry demonstrated the thumbs-up attitude he has about photobombing. The prince, sitting behind three New Zealand sports officials during the Glasgow Commonwealth Games, 

Keep being cheeky, Harry!
Follow TODAY.com writer Eun Kyung Kim on Google+ or on Twitter.