Prince Harry got to toss a football — the American kind — with Dan Marino, and he dropped the most perfect pop culture reference to the Miami Dolphins legend while doing it.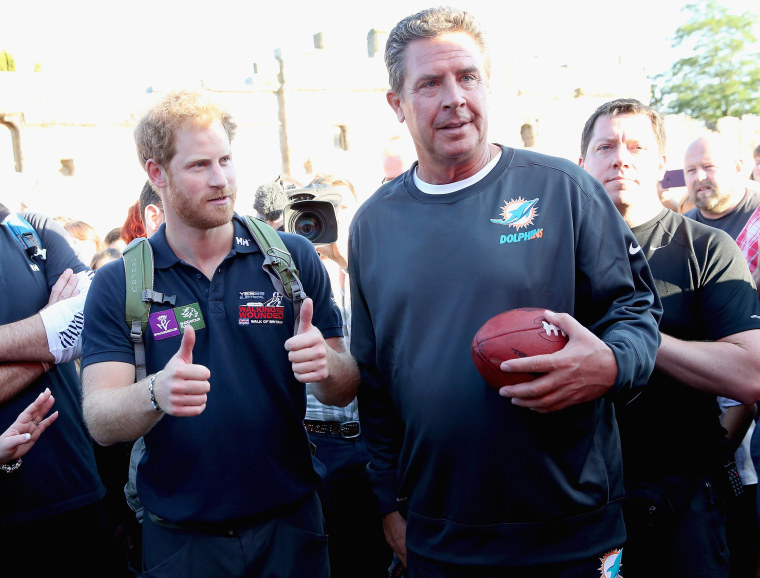 Quoting the movie "Ace Ventura: Pet Detective," in which Marino had a small-yet-memorable role, the British royal couldn't help but remind the Hall of Famer: "Laces out, Dan!"
Marino and Prince Harry chucked the pigskin around Wednesday while participating in the Walking With the Wounded trek across Britain.
The organization is sponsoring a 1,000-mile, 72-day trek across the country to raise awareness about servicemen wounded in duty. The expedition will wrap up on Nov. 1 in London at Buckingham Palace.
Marino complimented Harry's football skills as "great, actually."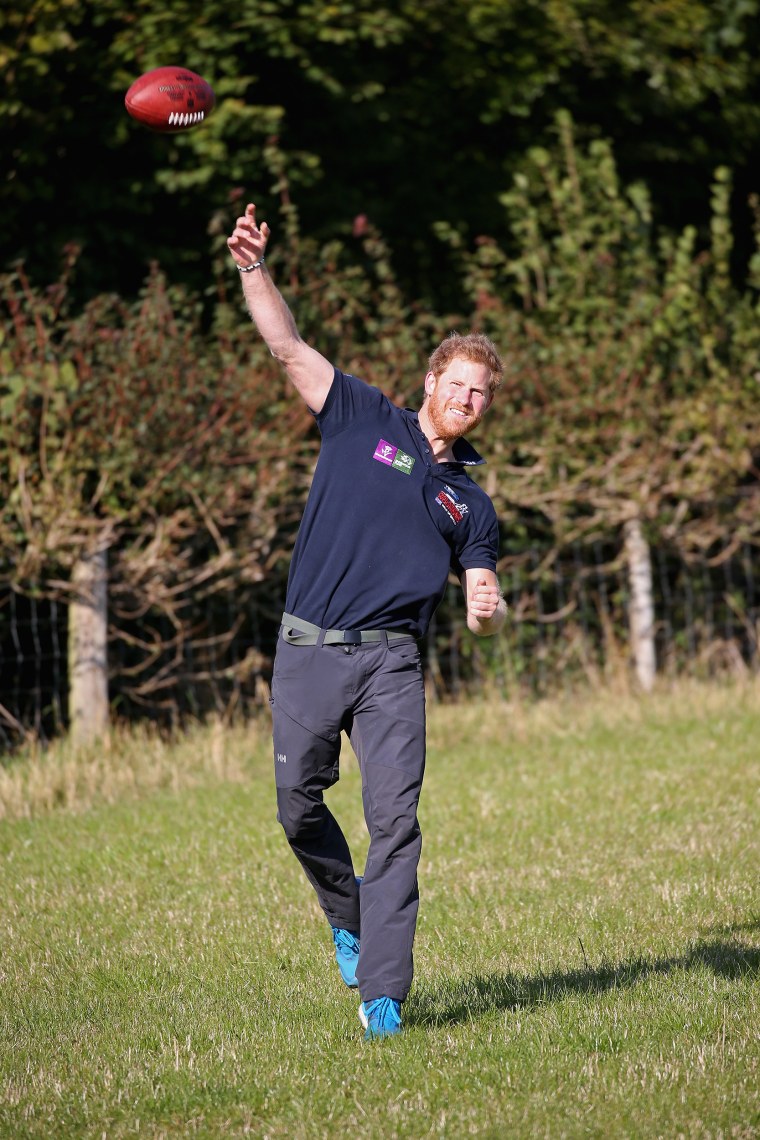 "He's fairly athletic. He went and caught he ball with his hands — a couple of times," he said.
Marino also praised Harry's commitment to servicemen.
"You could tell he loves what he's doing for these guys," he said.