Friday the 13th turned out to be a lucky day for Prince Harry and his team of adventurers as they finished their grueling expedition across Antarctica.
The royal and a team of a dozen injured service members made the 200-mile trek to the geographic South Pole to raise awareness for the organization, Walking With the Wounded. The group reached their destination at 7:48 a.m. EST (12:48 pm GMT), according to race organizers. 
"It's an amazing feeling, it really is," Prince Harry said in an audio statement released by organizers. "Every single one of these 12 deserves it."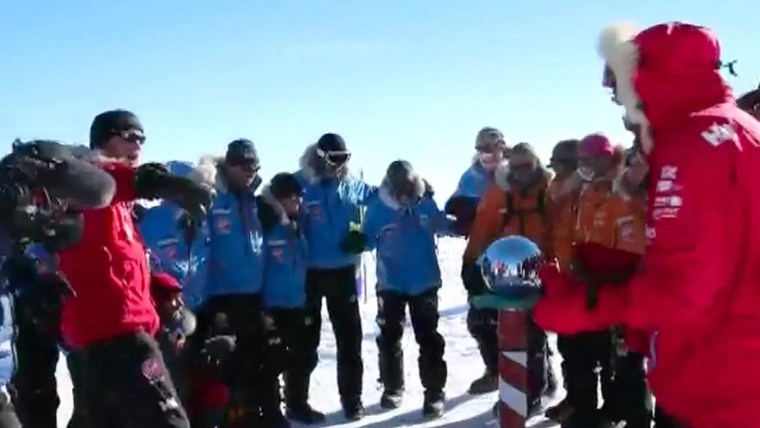 The prince said he was humbled by the efforts of his fellow adventurers, who have overcome blindness, the loss of limbs and other various disabilities to reach the bottom of the earth.
"I'm so proud, I'm so chuffed and I'm so privileged to be here with all these guys and girls," Harry said, adding kudos for the trek's organizers. "What an amazing accomplishment. I think we'll be having a few whiskies tonight and then everyone's looking forward to getting home."
Prince Harry, 29, initially headed one of three teams formed by the group according to their home country — the United States, the United Kingdom and the Commonwealth. Each was supposed to race the others to the finish line, but the blizzard conditions and extreme temperatures made the excursion far more difficult than expected.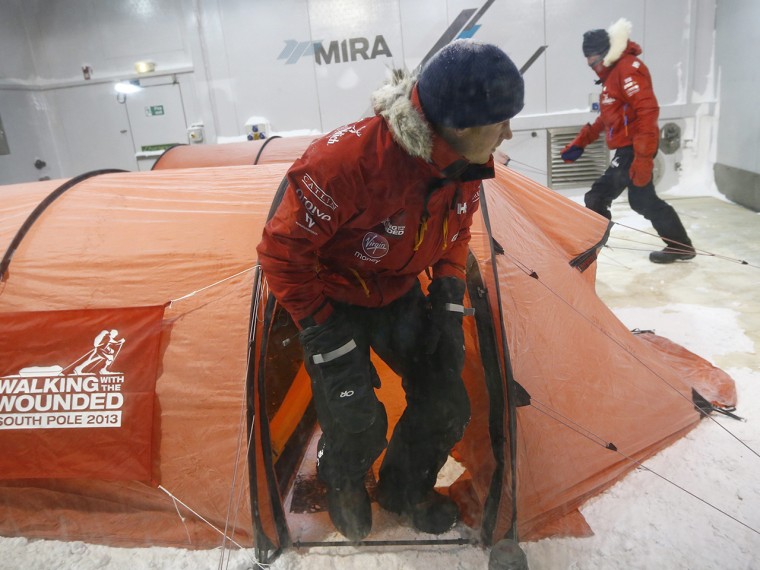 Ultimately, the harsh, icy conditions led trek organizers to drop the race component and the teams began working as a single group. 
At several points, the icy Antarctic conditions threw the group's schedule off track, including the postponement of their initial arrival nearly three weeks ago at a military base in Novo, Antarctica. Harry said the two-day delay and bitter weather forecasts had sent the group's morale plunging from "pretty high, almost sort of pouring over the edge" to "suddenly rock bottom."
Harry, a British army helicopter pilot who has served multiple tours in Afghanistan, was joined on the expedition by "True Blood'' star Alexander Skarsgard and English actor Dominic West from "The Wire."

The fourth in line to the throne, the prince partially trained for the event in Sept., spending the night in a giant freezer to get his body used to the extreme temperatures. 
Take a look at Prince Harry's life, from being cradled as a baby in the late Princess Diana's arms to his recent charity work.