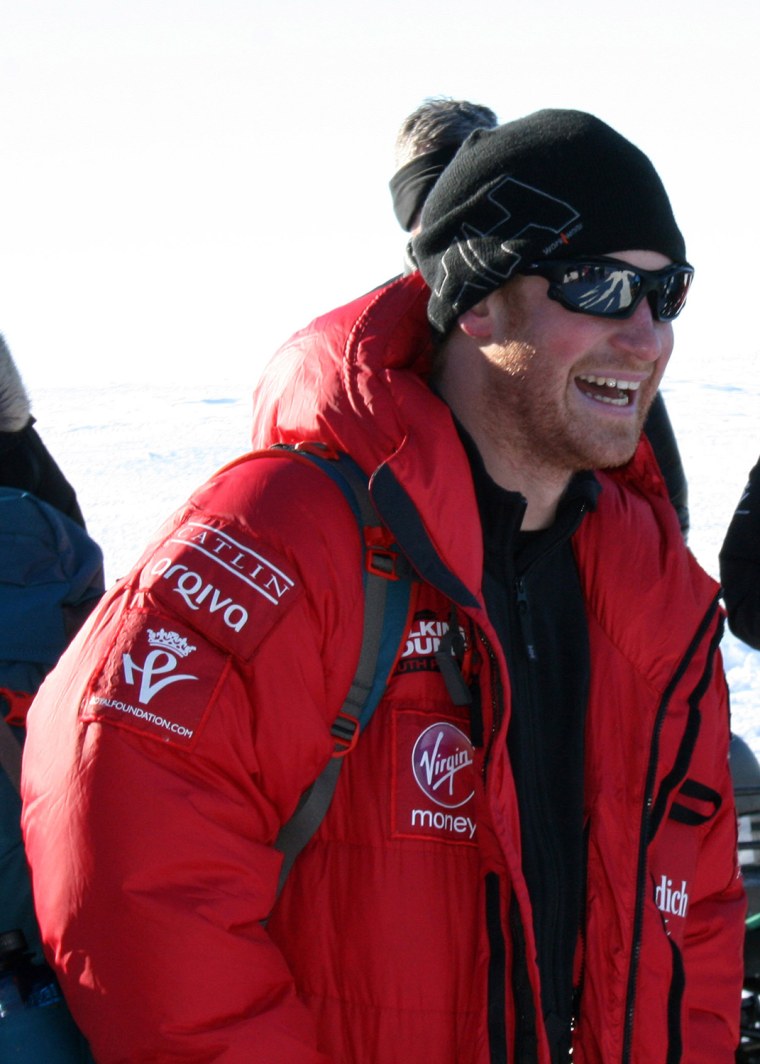 Following a grueling trek to the South Pole to raise money for charity, Prince Harry and his team of adventurers had to leave earlier than expected on Wednesday in order to avoid a major storm in Antarctica that could have prevented them from being home by Christmas.

Prince Harry, 29, and a team of a dozen injured service members completed a 200-mile trek to the South Pole on Dec. 13 to raise awareness for the charity Walking with the Wounded. They then spent the weekend at the South Pole before flying in two separate groups to the airbase at Novo in Antarctica. 
On Wednesday, they hastily departed for Cape Town in South Africa to avoid being stranded on the base and delaying their return home.
"An intense area of low pressure is moving towards the Novo area bringing thick cloud, some snow and winds gusting up to 40 mph or more,'' Catherine Murphy, a Met Office forecaster working on location in Antarctica, said in a statement released by Walking with the Wounded. "This could cause drifting snow or, as the winds strengthen, whiteout conditions which make travel difficult or impossible. These conditions could last for several days as the weather system moves through."

The teams were due to return to the United Kingdom by Dec. 23, so any delay caused by the storm could have jeopardized their arrival home in time for the holiday.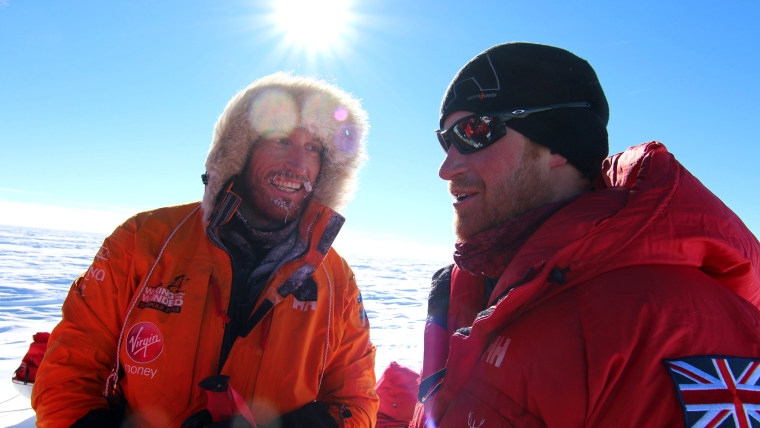 "Now on a very blustery, very snowy day, with a blizzard coming, we are about to fly out to — well, we are about to be dragged out on the back of a Ski-Doo to our Aleutian aircraft,'' Ed Park, co-founder of Walking with the Wounded, said on a voice blog left with expedition headquarters in London. "That Aleutian aircraft will be flying us back to Cape Town, where we have a few days of decompression before returning home to our loved ones.
"Thank you so much to everyone who has been following us, who has been giving us an enormous amount of support," Park continued. "We understand that the charity has been raising lots of money from our efforts, which it is ultimately all about, that and making people aware of how extraordinary our wounded men and women are and how they are able to challenge themselves in the future."

Walking with the Wounded said the expedition has raised more than $160,000 so far. Prince Harry initially headed one of three teams formed by the group according to their places of origin — the United States, the United Kingdom and the Commonwealth. Each was supposed to race the others to the finish line, but the blizzard conditions and extreme temperatures made the excursion far more difficult than expected. 
Ultimately, the harsh, icy conditions led trek organizers to drop the race component and the teams joined forces and began working as a single group. Harry, a British Army helicopter pilot who has served multiple tours in Afghanistan, was joined on the expedition by "True Blood'' star Alexander Skarsgard and English actor Dominic West from "The Wire."
Take a look at Prince Harry's life, from being cradled as a baby in the late Princess Diana's arms to his recent charity work.