Prince Harry is officially not returning to his duties as a senior member of the British royal family, but it doesn't mean he has been removed from the line of succession to the British throne.
Harry and Meghan, Duchess of Sussex, informed Queen Elizabeth II that they will not be returning to their duties, Buckingham Palace announced on Friday. The official split comes just more than a year after their stunning announcement that they were going to "step back" from their royal duties.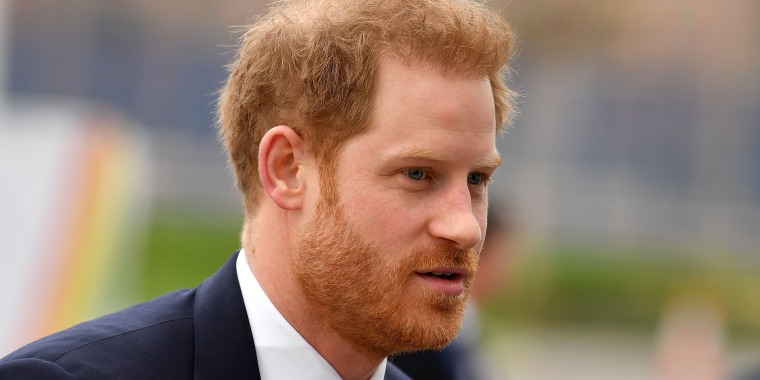 "While all are saddened by their decision, The Duke and Duchess remain much loved members of the family," Buckingham Palace said in a statement.
In the aftermath of the change, Harry remains sixth in line to the throne held by his grandmother, Queen Elizabeth II, although the chances of him ever ascending to king are remote. He is not only behind his father, Prince Charles, and older brother, Prince William, he also is behind William's three young children, Prince George, 7, Princess Charlotte, 5, and Prince Louis, 2, according to the British rules of succession.
Harry and Meghan previously have agreed to no longer use their titles of His Royal Highness and Her Royal Highness. In the latest change, Harry has also been stripped of his military titles, and the couple has been removed as patrons of The Queen's Commonwealth Trust, The Rugby Football Union, The Rugby Football League, The Royal National Theatre and The Association of Commonwealth Universities.
"Really this is just wrapping up the loose ends," TODAY royal expert Victoria Arbiter said. "I think it's important to recognize that this is a business decision, it's not personal. Already people are interpreting this as some kind of punishment from the queen, it's not.
"And actually this is going to far better serve Harry and Meghan moving forward because they now they have the freedom to pursue whatever it is they would like without having to worry about their connections to the royal family."
Even those without HRH titles, like Harry and Meghan's 1-year-old son, Archie, remains in line to the throne. Archie is one spot behind Harry in seventh in the line of succession. Harry and Meghan have also announced they are expecting their second child, who will be eighth in the line of succession.
In an announcement outlining more details from the royal family's meeting at Sandringham Estate following Harry and Meghan's announcement in January of 2020, the duke and duchess noted Harry's place in line to the throne will stay the same.
"As the grandson of Her Majesty and second son of The Prince of Wales, Prince Harry, The Duke of Sussex remains sixth in line to the throne of The British Monarchy and the Order of Precedence is unchanged," the website reads.
Royals have been stripped of their HRH titles in the past. Harry's mother, the late Princess Diana, lost her HRH title in 1996 because she divorced Prince Charles.
"There's famous stories of Prince William comforting Diana when she was crying over it, saying, 'Don't worry Mummy, one day when I'm king I'll reinstate your HRH,''' Arbiter said on TODAY last year.
This story was updated on Feb. 19, 2021.