Prince Harry, 29, welcomed a convoy of naval ships Saturday while attending the International Fleet Review during his first official visit to Australia.
The event featured 40 warships, a 100-gun salute and 8,000 sailors from more than a dozen nations. The week-long celebration, which kicked off in Sydney Harbor, commemorates the Royal Australian Navy's 100-year anniversary.
Prince Harry joined Australian Prime Minister Tony Abbott on board the naval base HMAS Leeuwin to meet with sailors and spectators alike. 
The prince, who recently became an uncle for the first time, also stopped to have some fun with some future admirers, including several toddlers and preschool-aged children in the crowd.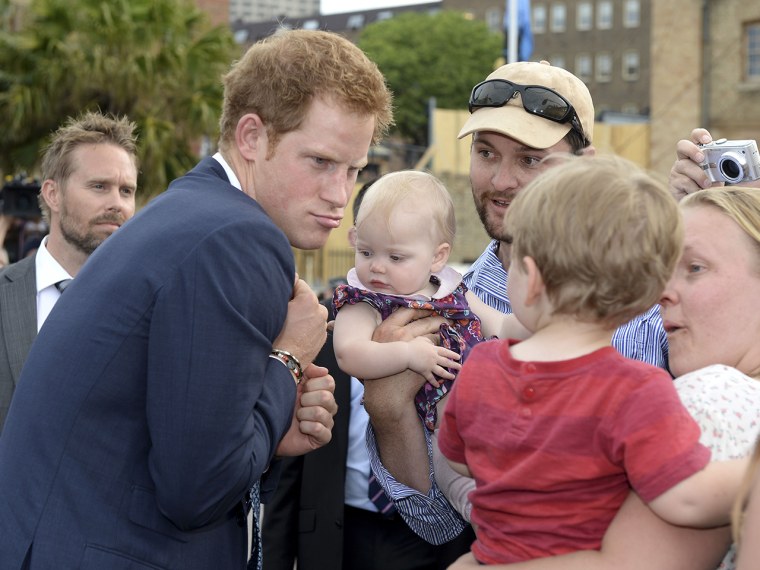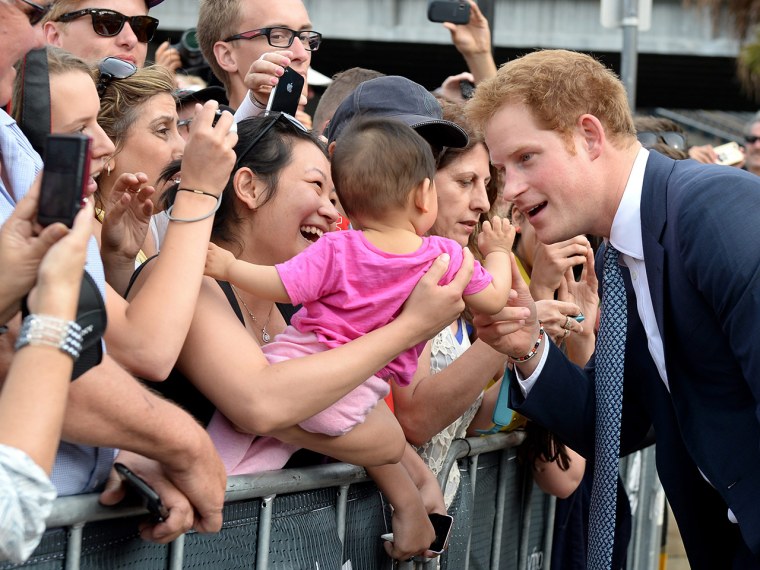 Later, he attended a reception hosted by Abbott at his official residence, the Kirribilli House in Sydney, which included a 30-minute fireworks show.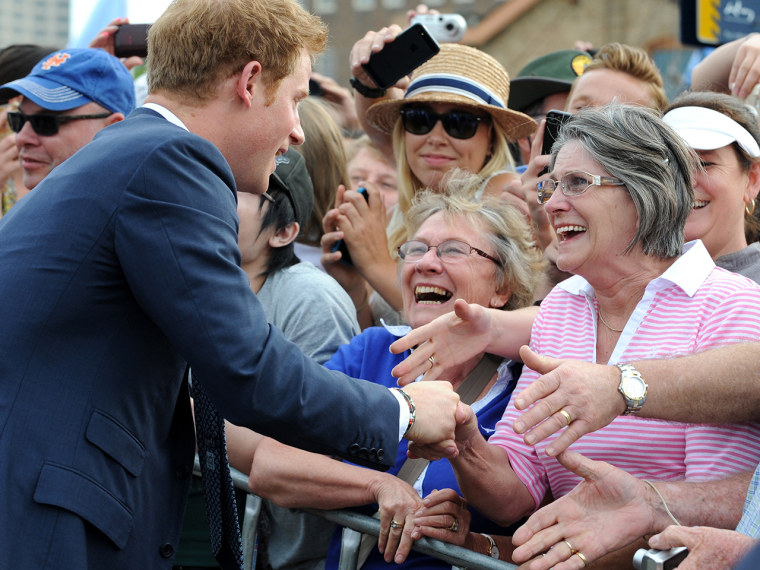 The visit to Oz was Prince Harry's first official trip, although he has toured the country before. He was last in Australia in 2003 during a "gap year" he took from school.
This time around, Captain Wales, as the prince is known in the British military, arrived on behalf of Britain and as a representative of his grandmother, Queen Elizabeth.

Take a look at Prince Harry's life, from being cradled as a baby in the late Princess Diana's arms to his recent charity work.
The Associated Press contributed reporting.