Overwhelmed by grief and anxiety almost 20 years after his mother's death, Prince Harry entered therapy after two years of what he called "total chaos."
In a revealing 30-minute interview with London's Daily Telegraph for its "Mad World" podcast, he spoke about his struggles following the death of Princess Diana in a tragic car accident in 1997.
"I sort of buried my head in the sand for many, many years,'' he said. "I can safely say that losing my mom at the age of 12 and therefore shutting down all of my emotions for the last 20 years has had a quite serious effect on not only my personal life, but also my work as well."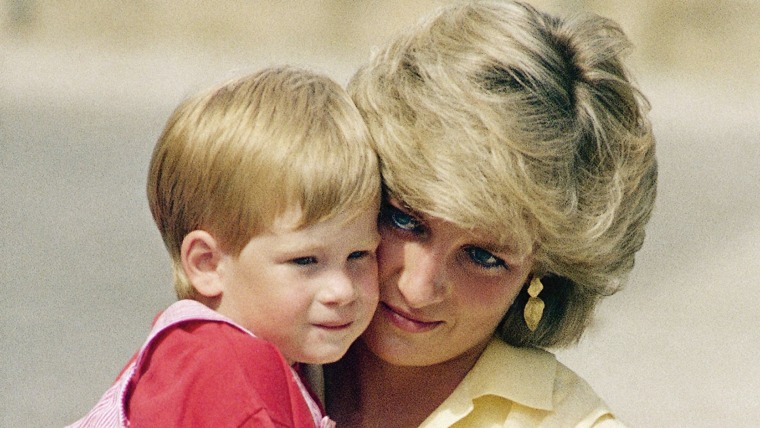 After enduring such a difficult loss at a young age, Harry, 32, admitted that it took decades before he was ready to come to grips with the tragedy.
RELATED: Prince Harry says he 'never really dealt' with emotions after Princess Diana's death
While in his twenties, he became a tabloid fixture, partying in London hotspots and being photographed naked at a Las Vegas festivity.
"It was 20 years of not thinking about it and then two years of total chaos,'' he said. "And I just...I couldn't put my finger on it, I didn't know what was wrong with me. I thought this was part of you know, growing up or whatever."
During that time, he had difficulty with anxiety and anger issues, always feeling like he was "on the verge of punching someone."
"I started to have a few conversations and actually all of a sudden, all of this grief that I have never processed started to come to the forefront and I was like, there is actually a lot of stuff here that I need to deal with," he said.
His older brother, Prince William, played a crucial role in suggesting he get help in the form of counseling.
"My brother you know, bless him, he was a huge support to me and kept saying 'You know this is not right, this is not normal, you need to talk about this stuff, it's okay,''' Harry said.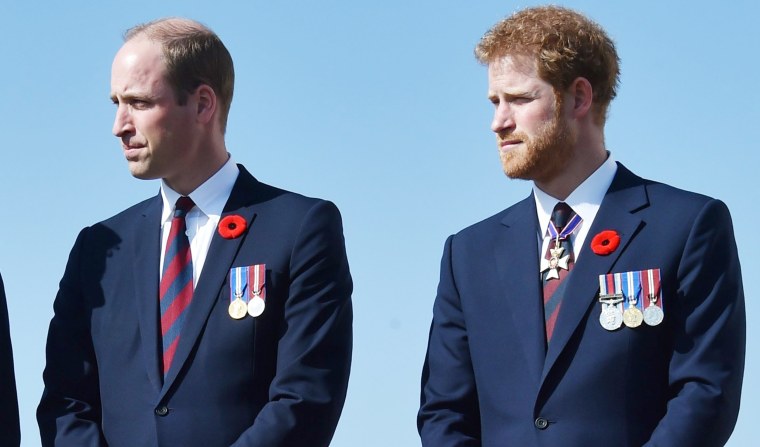 RELATED: Prince Harry honors Princess Diana in landmine speech: 'Help me keep her word'
Harry's revealing interview was helping to promote the "Heads Together" campaign that he is spearheading along with William and his wife, Duchess Kate. He is looking to promote awareness of mental health issues while ending the stigma surrounding them.
Two tours of Afghanistan in the British armed forces and constant involvement in a variety of charitable causes have helped ground Harry, who is fifth in line to the throne.
"I do feel in a good place,'' he said. "Because of the process that I've been through over the last two and a half years, three years, I've now been able to take my work seriously, been able to take my private life seriously as well. And be able to put blood, sweat, and tears into the things that really make a difference. The things that I think will make a difference to everybody else."
Follow TODAY.com writer Scott Stump on Twitter.