Prince Harry has expressed regret over not speaking earlier about the impact of losing his mother.
Princess Diana was killed in a car crash in 1997. Prince Harry was just 12 at the time but said he only began opening up publicly about the loss three years ago.
"I really regret not ever talking about it. For the first 28 years of my life, I never talked about it," the 31-year royal said while speaking to former British soccer star Rio Ferdinand, who lost his wife last year. Ferdinand had sought out advice on how to speak to his children about their grief.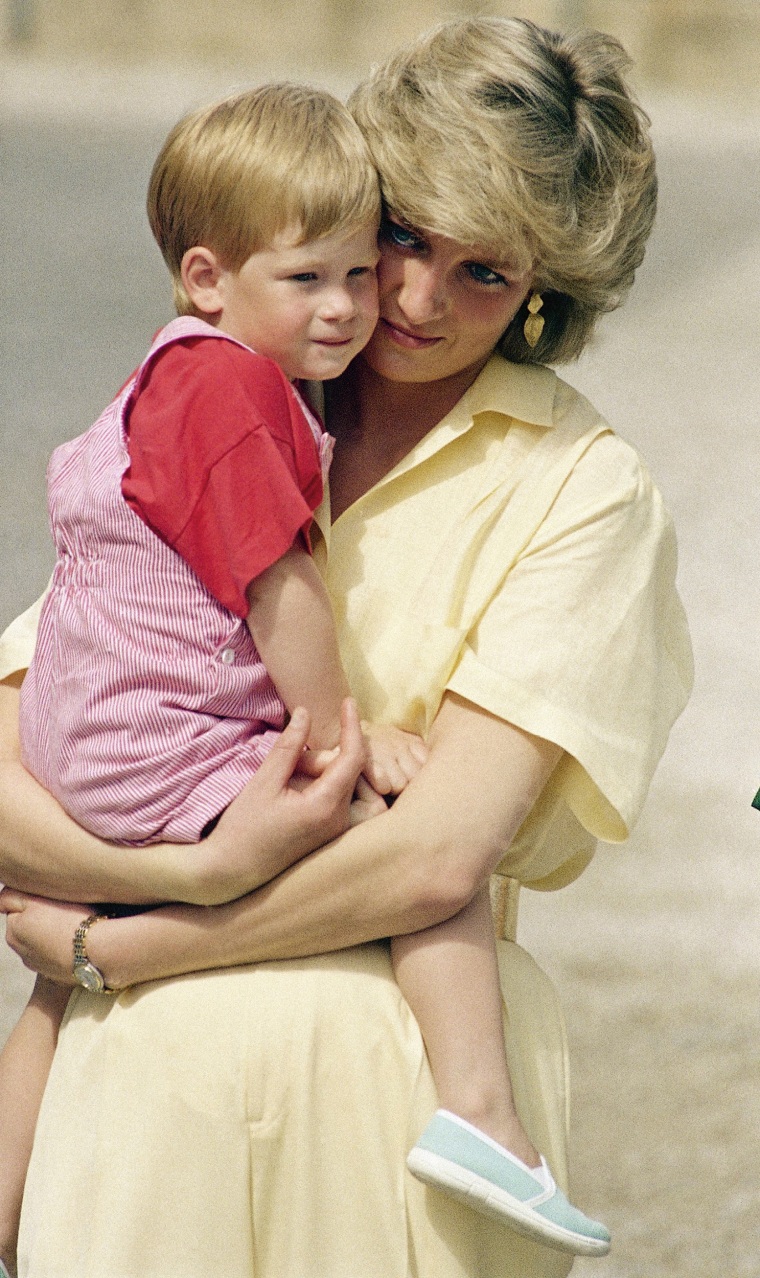 Harry spoke while hosting a Kensington Palace event for Heads Together, the charity he, his brother, Prince William, and sister-in-law, Duchess Kate, formed to raise awareness about mental health.
RELATED: Prince Harry: I hope Princess Diana would be 'incredibly proud' of Invictus Games
"It is okay to suffer, but as long as you talk about it. It is not a weakness. Weakness is having a problem and not recognizing it and not solving that problem," the prince said.
RELATED: Prince William pens Father's Day essay on importance of mental health care for children
"The key message here today is that everyone here can suffer from mental health, whether you're a member of the royal family, whether you're a soldier, whether you're a team sport, individual sport, whether you're a white van driver, whether you're a mother, father, a child, it doesn't really matter."
Follow TODAY.com writer Eun Kyung Kim on Twitter.