The right woman for Prince Harry is out there somewhere in the world, and the 30-year-old royal says he's waiting patiently to find her.
"I don't think you can force these things, it will happen when it's going to happen," he said in an interview with Sky News.
The prince, during a tour of New Zealand as he wraps up his military career, revealed that seeing his brother's family expand has made him want children of his own — as well as finding a life partner who can share the pressures he faces as a royal.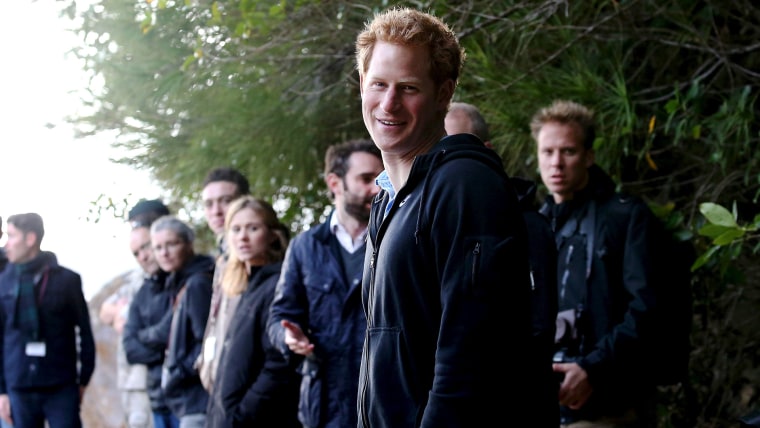 "Of course I would love to have kids right now but there's a process that one has to go through and tours like this are great fun," he said. "Hopefully I'm doing all right by myself. It would be great to have someone else next to me to share the pressure, but you know, time will come and whatever happens, happens."
Harry spoke while reflecting on the birth earlier this month of the second child of his older brother, Prince William, and his sister-in-law, the Duchess of Cambridge. Harry missed the birth because of a month-long deployment Down Under that he just finished. He had been embedded with various Australian army units and currently is touring New Zealand before returning home to Britain.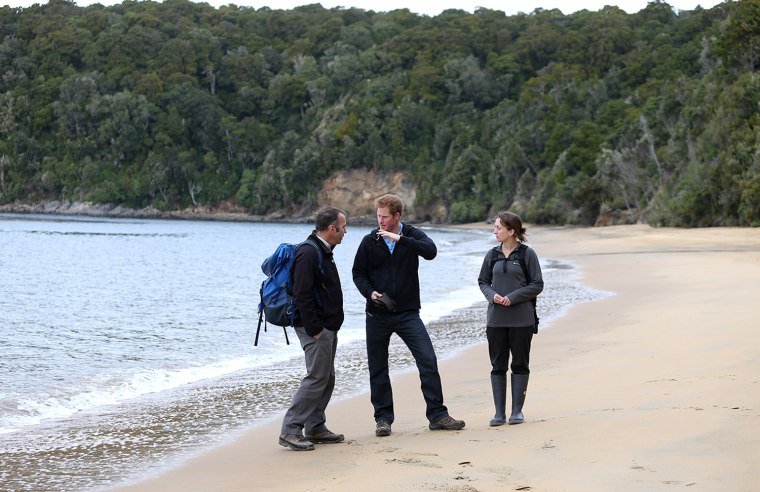 Harry said his brother sent him two photos of his newborn niece.
"One before everybody else which was nice, and then another one with her back with George back home, so I'm so looking forward to seeing her, to meeting her and to holding her," he said.
On Monday, Harry paid a visit to a remote New Zealand island to visit with schoolchildren who put him on the spot with numerous questions about the British monarchy, like what he calls Queen Elizabeth.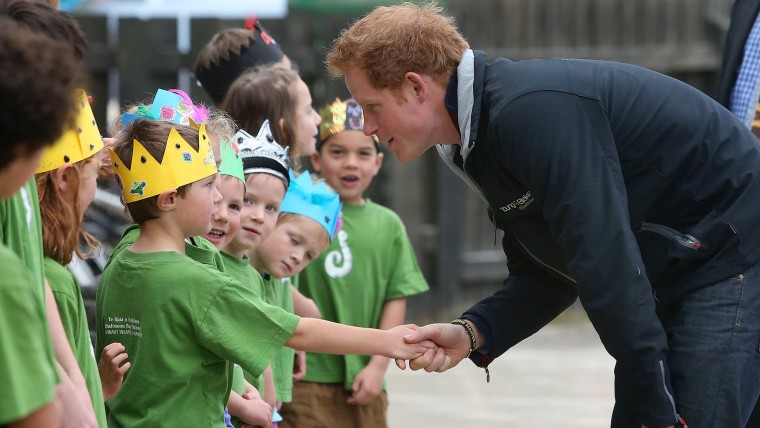 "I call her Granny," he told the kids. "But I refer to her as the Queen because I'm in the Army and she's my boss."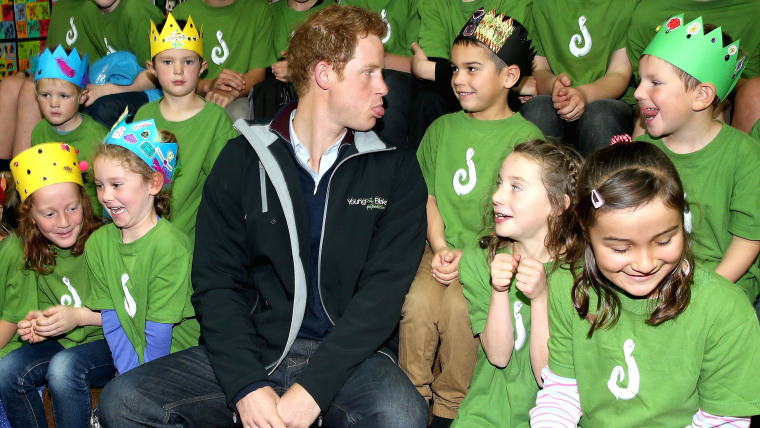 Harry also revealed he doesn't live in a castle, and does not own a crown despite his royal title.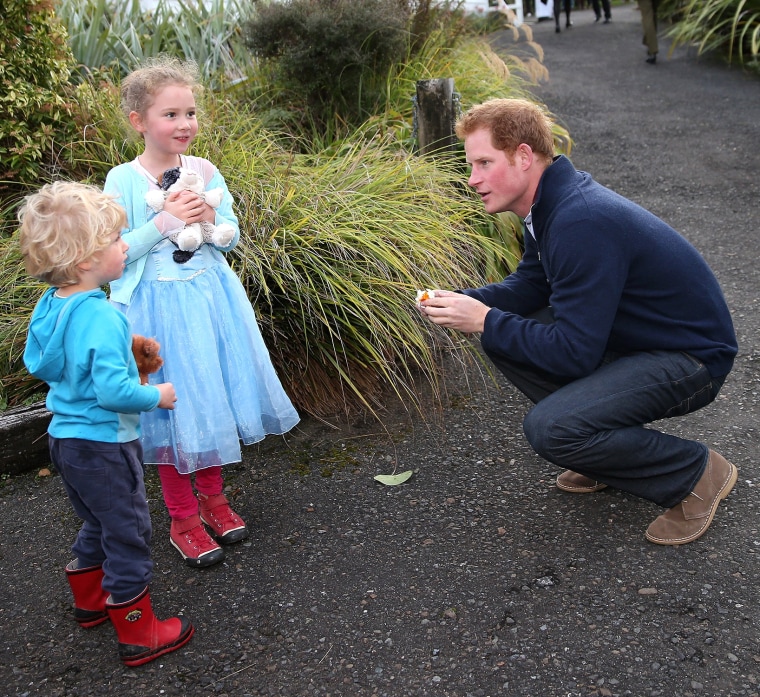 He also apologized for his inability to speak foreign languages. While sitting in on a German class, he revealed he did learn French while in school — but he's forgotten most of it.
"I really wanted to learn Spanish, but my headmaster told me not to bother. I wish I could speak German."
Follow TODAY.com writer Eun Kyung Kim on Twitter.