The fifth-in-line to the British throne has gotten something of a reputation as a party guy over the last few years. But when Prince Harry gets serious, he's all business.
Take his Wednesday visit to New Zealand, where he had just 20 minutes to learn a traditional Maori war ("haka") dance, and pulled it off with aplomb.
This is not a step that will be used on "Dancing With the Stars" any time soon; the war dance involves stomping of feet and chest beating, along with chanted words. Harry joined approximately 30 New Zealand soldiers at the Linton army camp near Wellington and was given a short practice time before he had to step out in public for the intense number.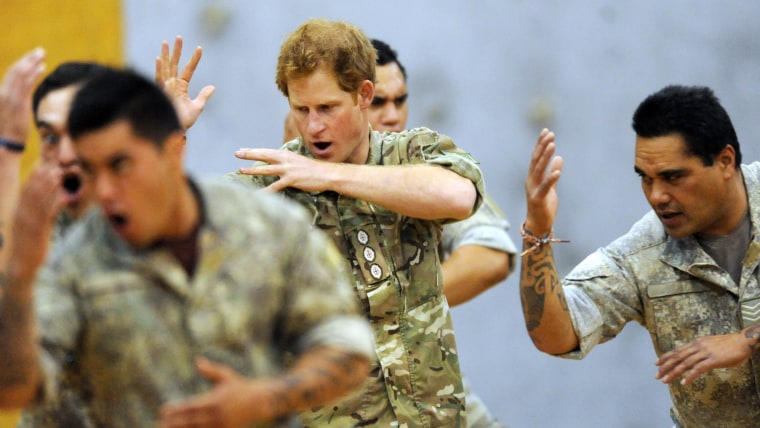 "Given the time restraints in trying to teach him, it was a bit difficult trying to learn the actions and the words, so I think he did really well," instructor Warrant Officer Bret Pene told AFP wire service.
MORE: Prince Harry's ready for wife 'to share the pressure,' have kids 'right now'
"He was sweating, we were sweating, a bit of frustration set in," continued Pene. "He was keen, that was the main thing."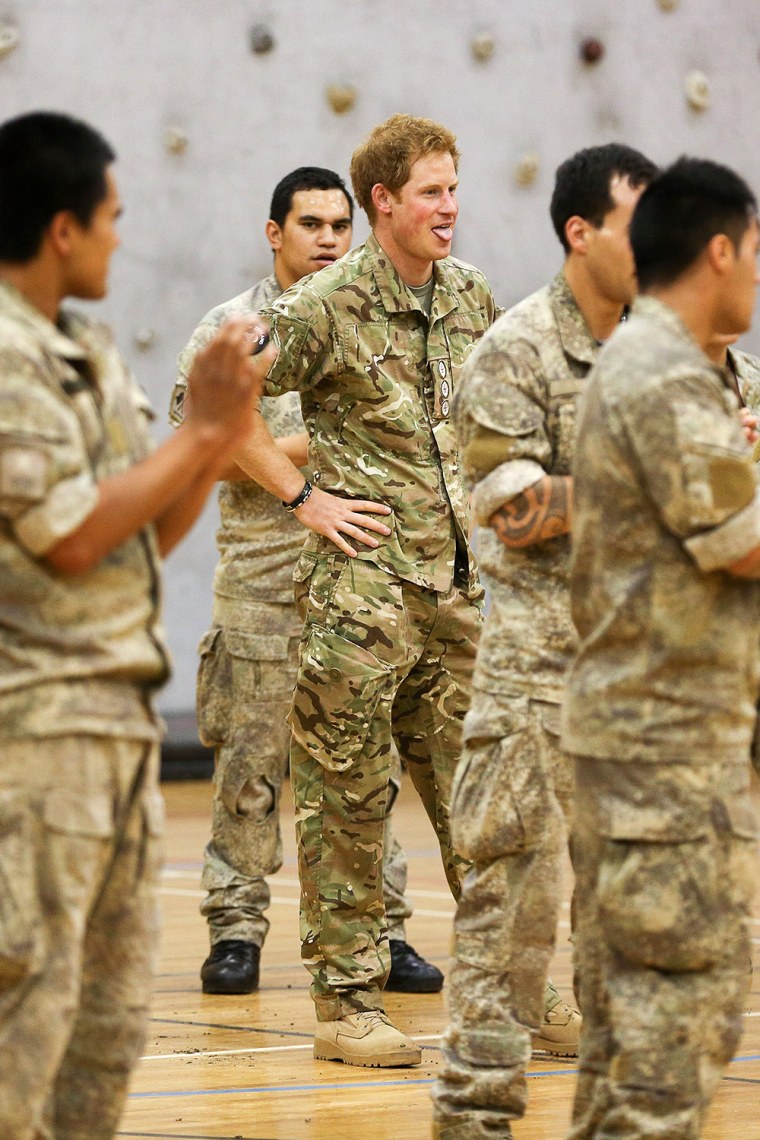 New Zealand's indigenous people are the Maori, and the haka is known as a "posture dance," used to psych up warriors pre-battle and hopefully to scare off their opponents. Today, the dance is used on formal occasions, at funerals, and by school groups. New Zealand sports teams often perform it before their games.
Harry's performance was specifically known as the army's "Ngati Tumatauenga," or "Tribe of War," meant to give honor to those who've fallen in battle.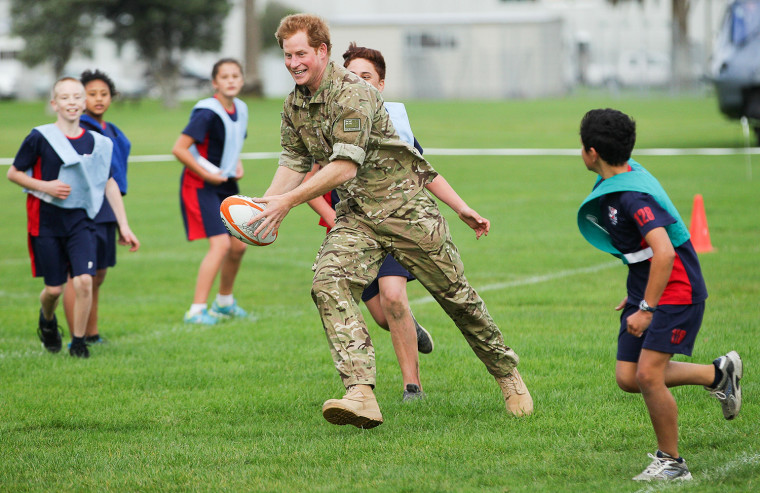 While visiting, the prince also spent time with a performing arts group, drove around in an ATV, played rugby with schoolkids, and visited an addiction treatment center and spoke with ex-convicts.
Next up: a river trip on a Maori canoe (a "waka").
Definitely not the party life, but it sounds like fun to us!