Prince Harry reunited with a special friend during a hospital visit to see a young boy he met last year at a charity gala for seriously ill children.
The prince spent time with Ollie Carroll, 6, along with his younger sister, Amelia. Both suffer from Batten disease, a fatal neurodegenerative disorder that eventually robs its patients of sight and mobility and leaves them with dementia.
Harry met Ollie last year when the young boy, who had lost the ability to stand on his own, rose with help from his mom to give the prince a hug at the WellChild Awards gala last fall.
RELATED: Prince Harry shares laughs, hugs with inspirational kids at awards gala
The annual charity fundraiser recognizes the courage of children, their caregivers and youth who help them.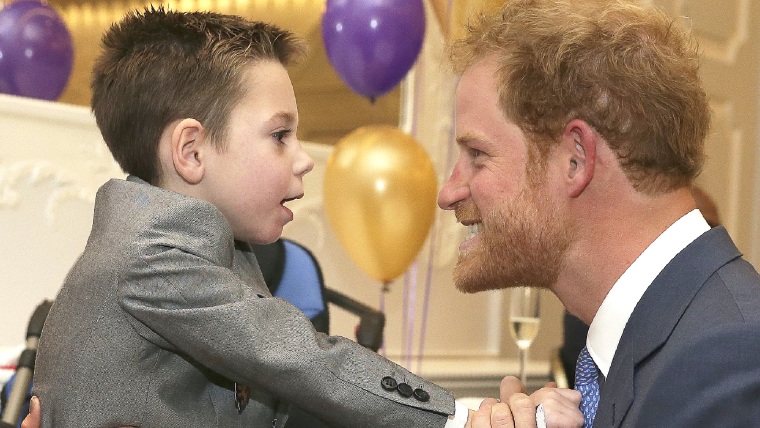 Ollie's parents, Mike and Lucy Carroll, wrote to Harry afterward to thank him for "giving our son the strength to stand when we thought this was no longer possible." The prince reunited with the family on Tuesday when he paid a visit to the hospital where Ollie and Amelia were receiving treatment.
"For an hour Prince Harry sat with us talking and playing with our children, laughing and making memories," the Carrolls wrote on a Facebook page devoted to Ollie's battle. "The very thing our children want the most in life, to be happy and having fun."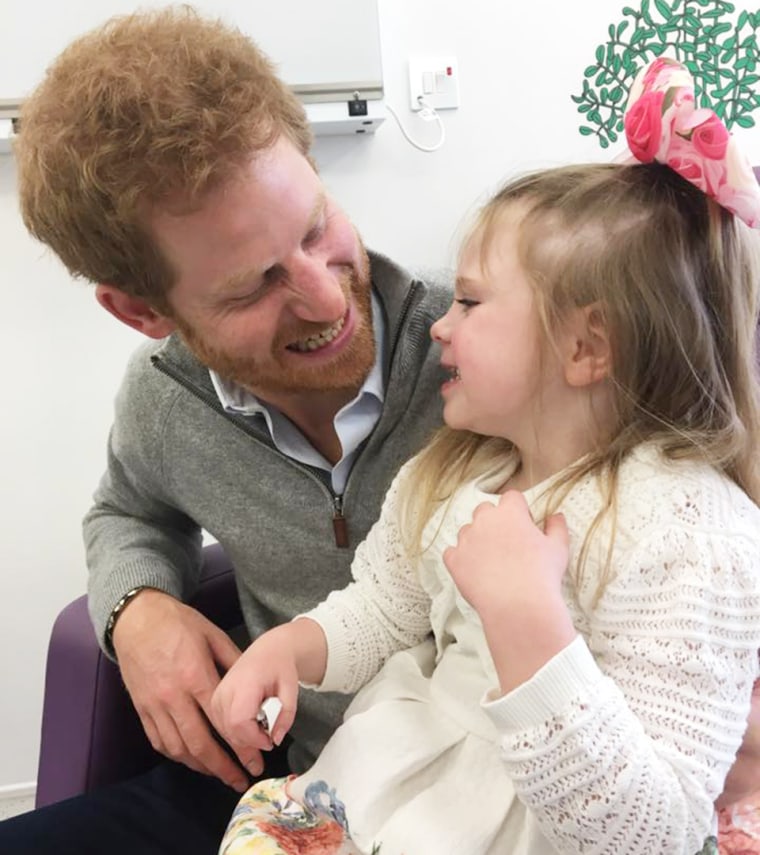 They also expressed pride in the fact that their children were touching people's lives through their personal journeys.
"The love, the support and the laughter within that treatment room on Tuesday will stay with us forever. From the bottom of our hearts we thank Prince Harry for his support, his time and his kindness towards our family and our journey with Batten Disease."
This is the latest high-profile meeting Ollie has had recently.
Last month, singer Ed Sheeran invited him and his family backstage before a concert in Manchester. The pop star then went on stage wearing a red wristband to support Ollie's Army, a campaign to raise awareness and funds for Batten research.
Prince Harry's visit to Ollie, along with a photograph taken during their time together, will undoubtedly remind royal watchers of the charity work conducted by his late mother.
RELATED: Prince Harry reveals he was 'in chaos,' sought counseling after Diana's death
Princess Diana died in a car crash nearly 20 years ago, when Harry was 12, but the young prince has said she continues to influence his life through his own non-profit work.
"When she died, there was a gaping hole, not just for us but also for a huge amount of people across the world," Harry said last year in an interview with People magazine. "If I can try and fill a very small part of that, then job done."