No longer needing to keep their baby news a secret, the Duke and Duchess of Sussex made their first appearance since the world learned about their pregnancy in Sydney, Australia, beaming and holding hands throughout the day.
"Thank you for the incredibly warm welcome and the chance to meet so many Aussies from all walks of life," Prince Harry said Tuesday in their first official appearance of a 16-day trip that will take the royals through the nation before heading to Fiji, Tonga and New Zealand.
"We couldn't think of a better place to announce the upcoming baby, be it a boy or a girl."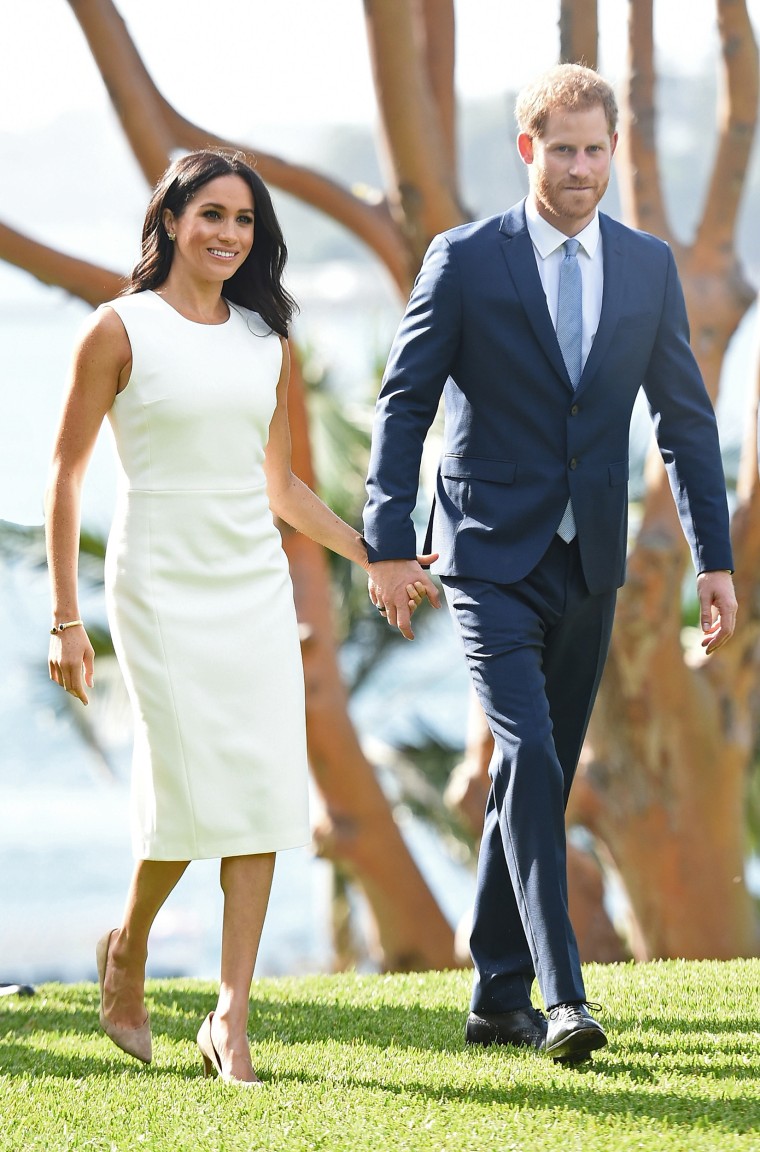 Just a day earlier, moments after the couple landed Down Under, Kensington Palace announced Harry and his wife, the former Meghan Markle, were expecting their first child in the spring.
That led the couple to be inundated with well wishes and baby gifts everywhere they went.
They received a stuffed kangaroo, which had a joey in her pouch, and a pair of baby Ugg boots from Australian Governor-General Peter Cosgrove and his wife, Lynn, who welcomed the royals with a reception at the Admiralty House, their official residence.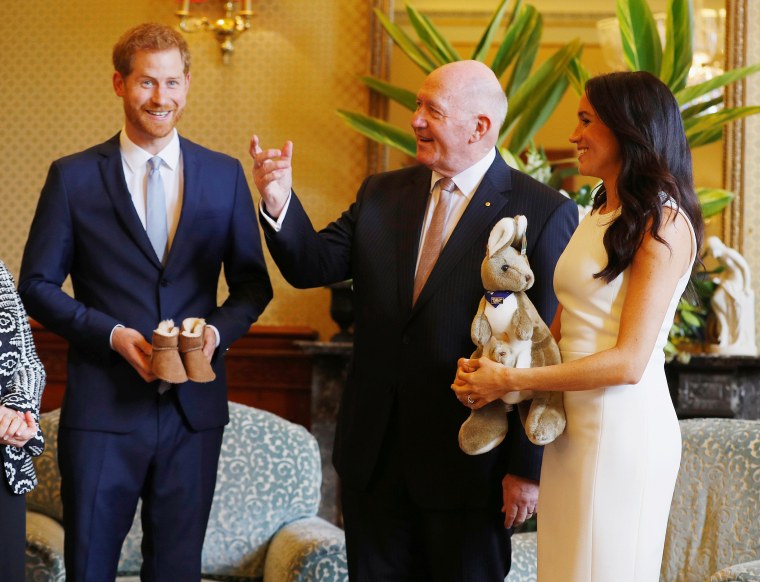 Meghan noted the items were "our first baby gifts."
The couple were also given a pair of Akubras, which are traditional Australian hats.
The pair then headed to Sydney's Taronga Zoo to meet with conservation scientists working to reduce illegal wildlife trafficking.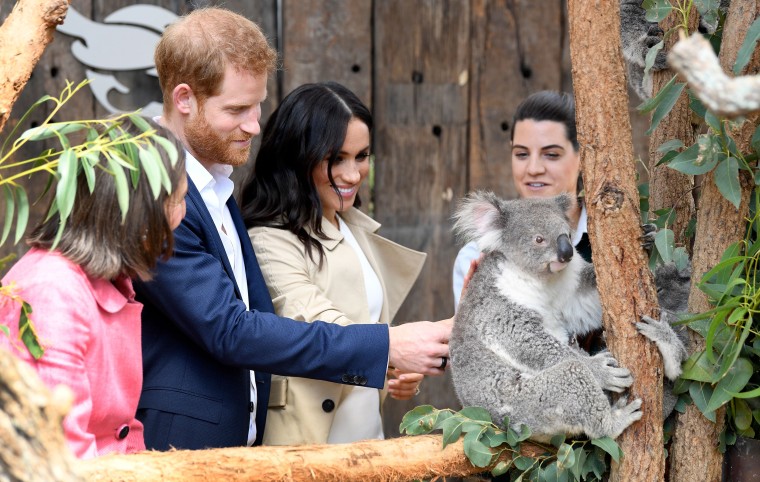 They also met with some furry friends, including a pair of 10-month-old koalas named after Harry and Meghan.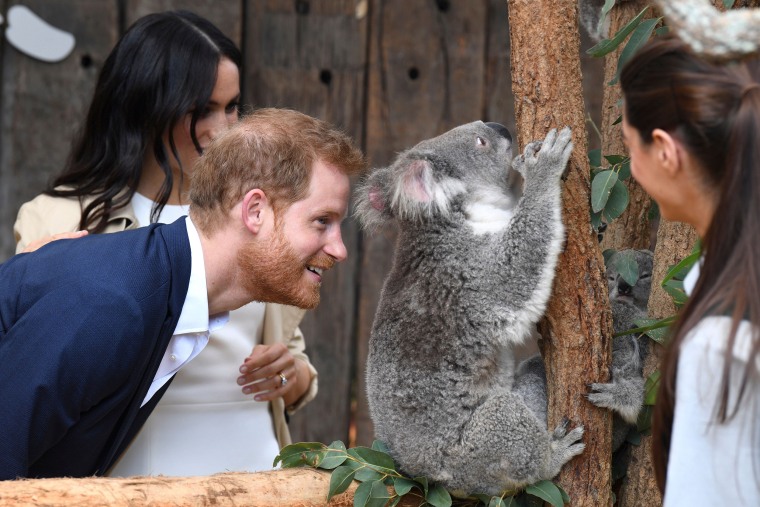 The duke and duchess also received a warm rowdy welcome from hundreds who had gathered around Sydney's iconic Opera House, where the couple went on a walkabout and posed for photos.
Among the fans was Daphne Dunne, a 98-year-old war widow who met Harry during two previous visits Down Under. The first time was in 2015, when she memorably planted a kiss on his cheek. The two met up again two years later.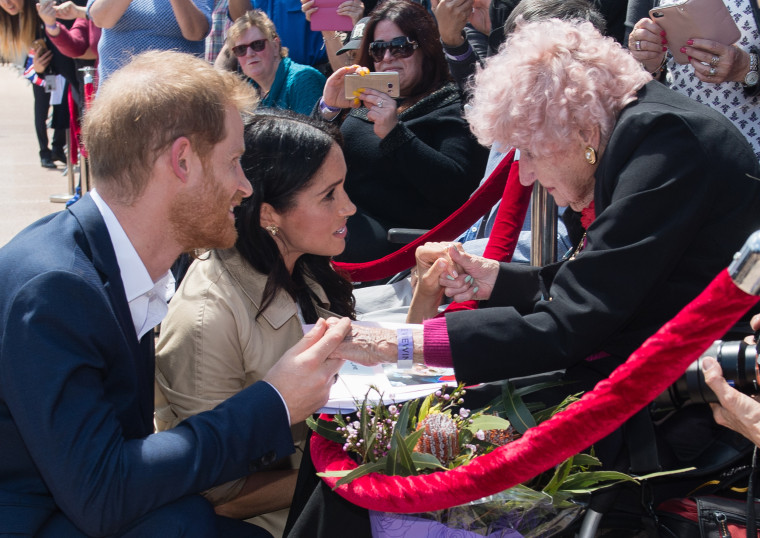 Harry introduced his new bride to Dunne, who held Meghan's hands in her own as the three chatted. Harry noted the pink hue in Dunne's hair and complimented her shoes. Meghan expressed how glad she was to finally meet her.
"I've heard so much about you. All good things," the duchess said. "Hopefully next time we see you we'll have a little one with us."
Meghan's baby bump could barely be noticed, if at all, in either of the two dresses she wore during the day.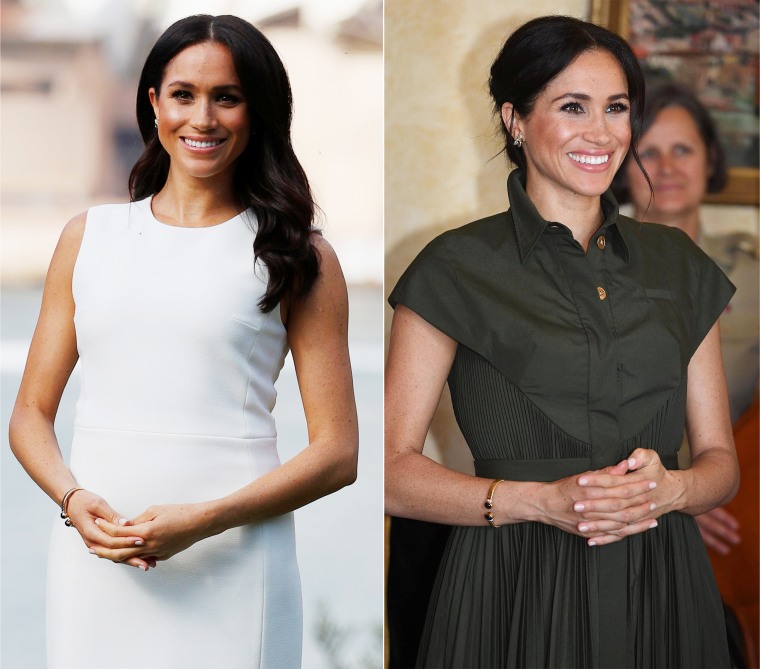 She started off in a white sheath by designer Karen Gee and later changed into a green shirt dress by Brandon Maxwell for another reception hosted by the governor-general.
It was at the afternoon gathering that Meghan got a first-hand peek into her future when she spoke with Missy Higgins, an Australian singer who brought her 9-week-old baby.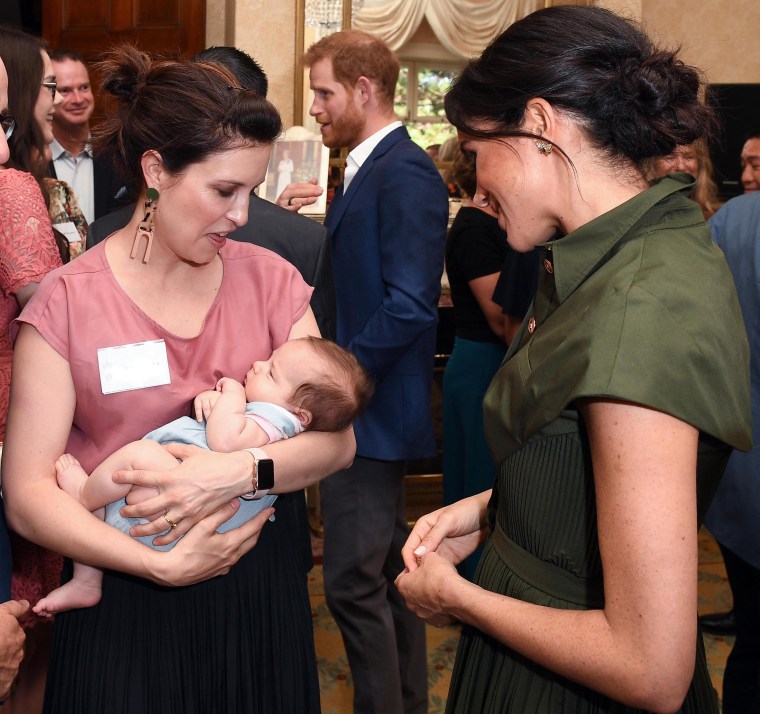 Throughout the day, Meghan paid quiet tribute to Harry's mother by wearing a pair of butterfly earrings that belonged to her. The late Princess Diana was seen wearing the jewelry during a 1986 tour of Canada.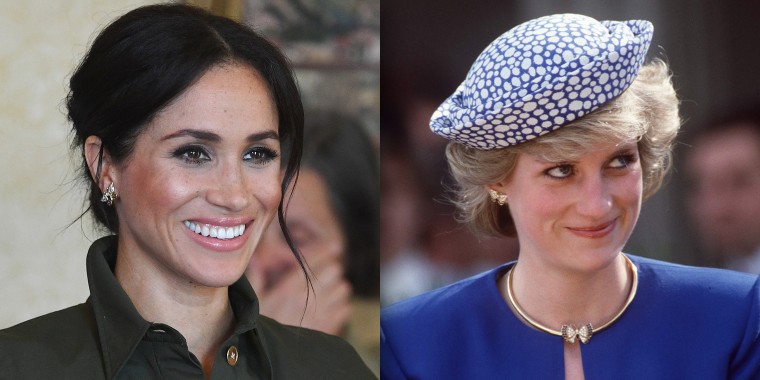 Australia will be the site of this year's Invictus Games, the Paralympic-style competition Harry helped create for wounded veterans. The games open Saturday.
After Australia, the duke and duchess will continue their ambitious tour to New Zealand — and two Pacific islands where the Zika virus is present, Fiji and Tonga.
The couple reportedly sought medical advice ahead of the trip and decided to move forward with their plans. Meghan, however, is expected to opt out out of certain parts of the grueling schedule.