Prince Harry and Meghan Markle released their official engagement portrait, a pair of stunning photographs that clearly show the couple's affection for each other.
Both portraits were taken earlier this week at Frogmore House, a private residence on the grounds of Windsor Castle, where thecouple plan to get married on May 19. Kensington Palace first released the photos through Twitter.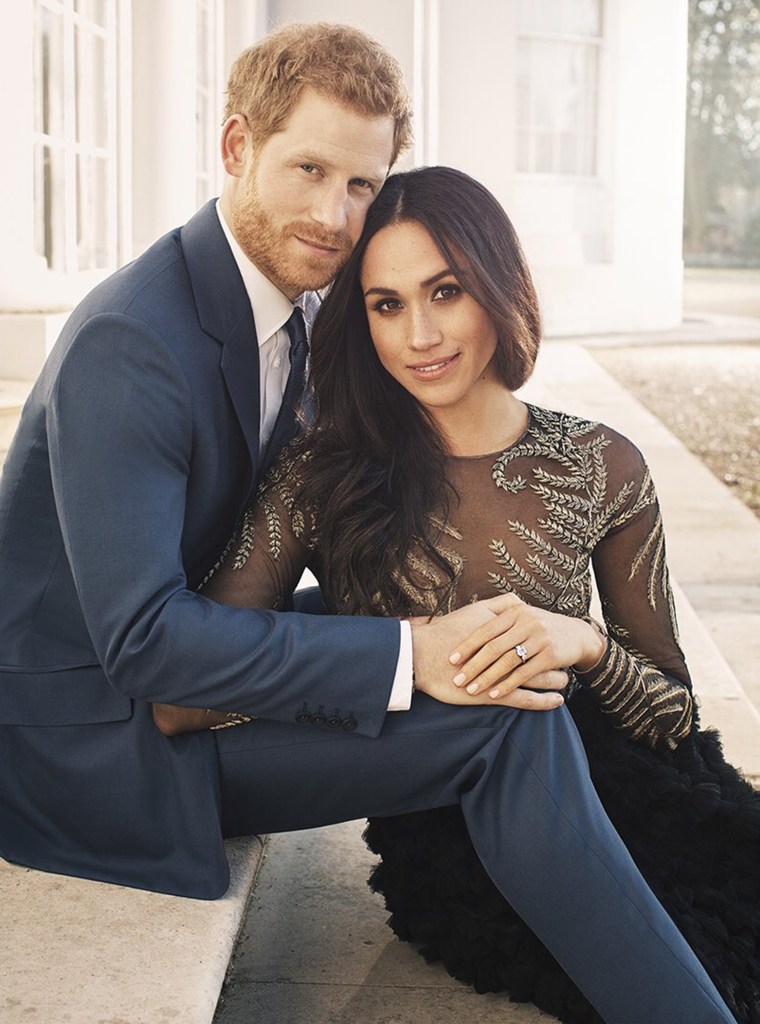 One of the photographs show Prince Harry and Markle in a more formal pose, sitting closely on steps, hand gently in hand.
The other portrait, a more intimate black-and-white photo, features the happy couple embracing in the cold. Harry's jacket is wrapped around Markle, whose hand affectionately rests on Harry's face.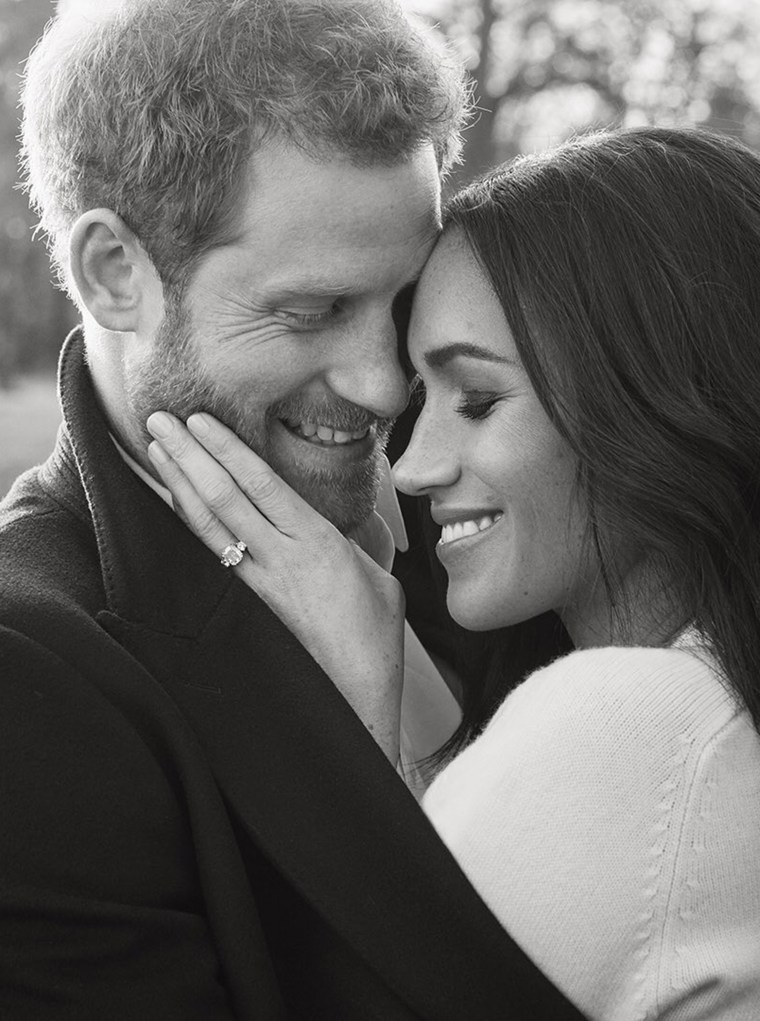 Both photos, which prominently feature Markle's engagement ring, were taken by fashion and celebrity photographer, Alex Lubomirski.
"It was an incredible honour to be asked to document this wonderful event, but also a great privilege to be invited to share and be a witness to this young couple's love for one another," Lubomirski said in a statement released by Kensington Palace. "I cannot help but smile when I look at the photos that we took of them, such was their happiness together."
The swift and adoring response the photos generated on social media prompted Kensington Palace to release one more photograph, a candid picture of the couple intended to thank the thousands of royal watchers who expressed their well wishes.
"The couple are so grateful for the warm and generous messages they have received during such a happy time in their lives," the palace wrote on Instagram and Twitter. "As a way to say thank you, they have decided to share this candid photograph from the day of their portrait sittings directly with all of you."
The intimacy expressed between the lovebirds show how far royal engagement photos have come since Harry's grandmother, Queen Elizabeth, got engaged to Prince Phillip 70 years ago.
Even Harry's parents, Prince Charles and the late Princess Diana, showed more affection when their engagement portraits were taken in 1981.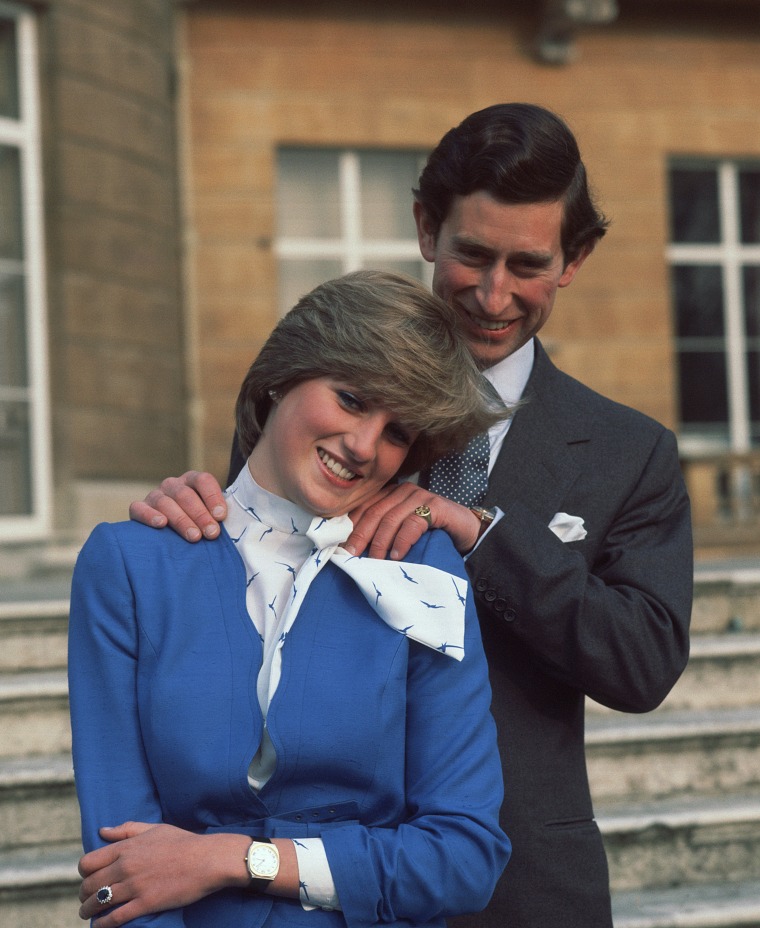 And by the time Harry's brother, Prince William, snapped his engagement portrait with the former Kate Middleton, no one batted an eye when one of the portraits showed them in an exulted embrace.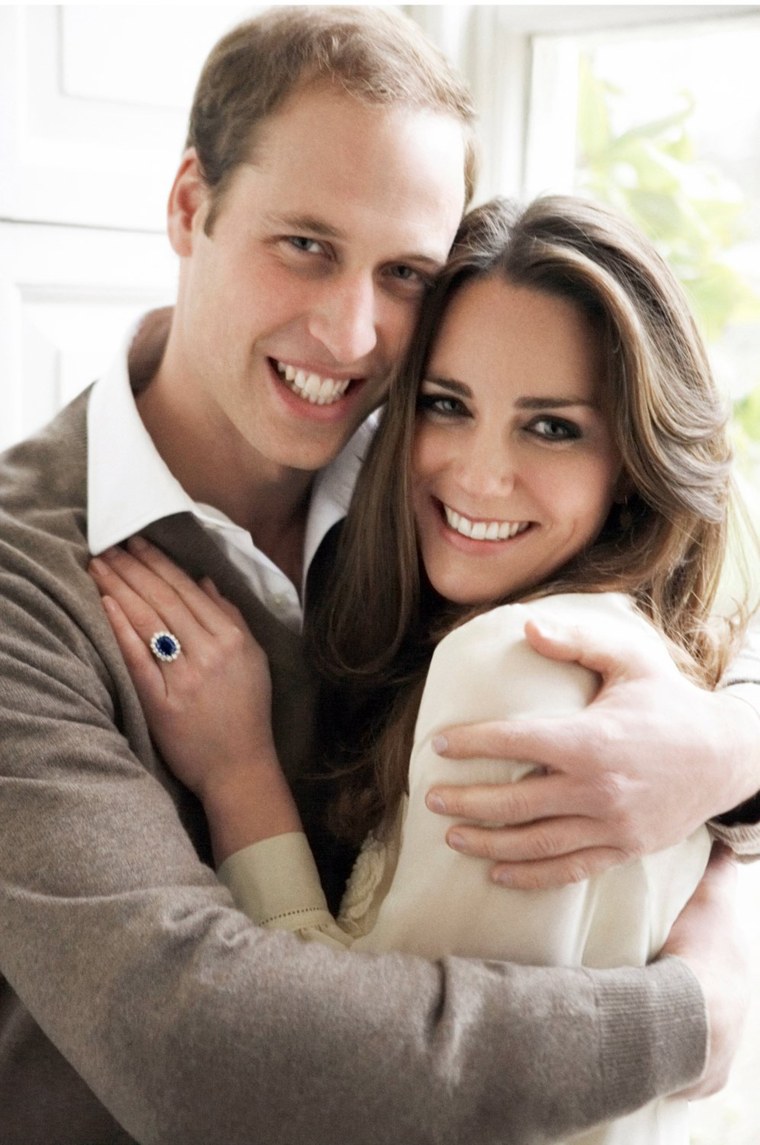 In the weeks since Kensington Palace announced the engagement of Prince Harry to Markle, an American actress, the couple have welcomed opportunities to finally make public appearances together.
Days after their engagement announcement, the couple paid several visits to charities close to Harry's heart. And this week, both attended Queen Elizabeth's annual Christmas luncheon at Buckingham Palace.
Markle has been invited to spend Christmas with Prince Harry and her future royal in-laws at Sandringham, the monarchy's winter estate. Her stay will be a break with tradition since non-royal members have been invited to stay on the grounds only after they had already married into the family.