Meghan Markle's first Christmas with Prince Harry and the royal family was a smashing success.
Harry opened up about the holidays with his fiancée while serving as guest editor for BBC Radio 4's "Today" program on Wednesday.
"The family loved having her there,'' he said. "There's always that family part of Christmas (where) there's always that work element as well, and I think together we had an amazing time. We had great fun staying with my brother and sister-in-law and running around with the kids. Christmas was fantastic."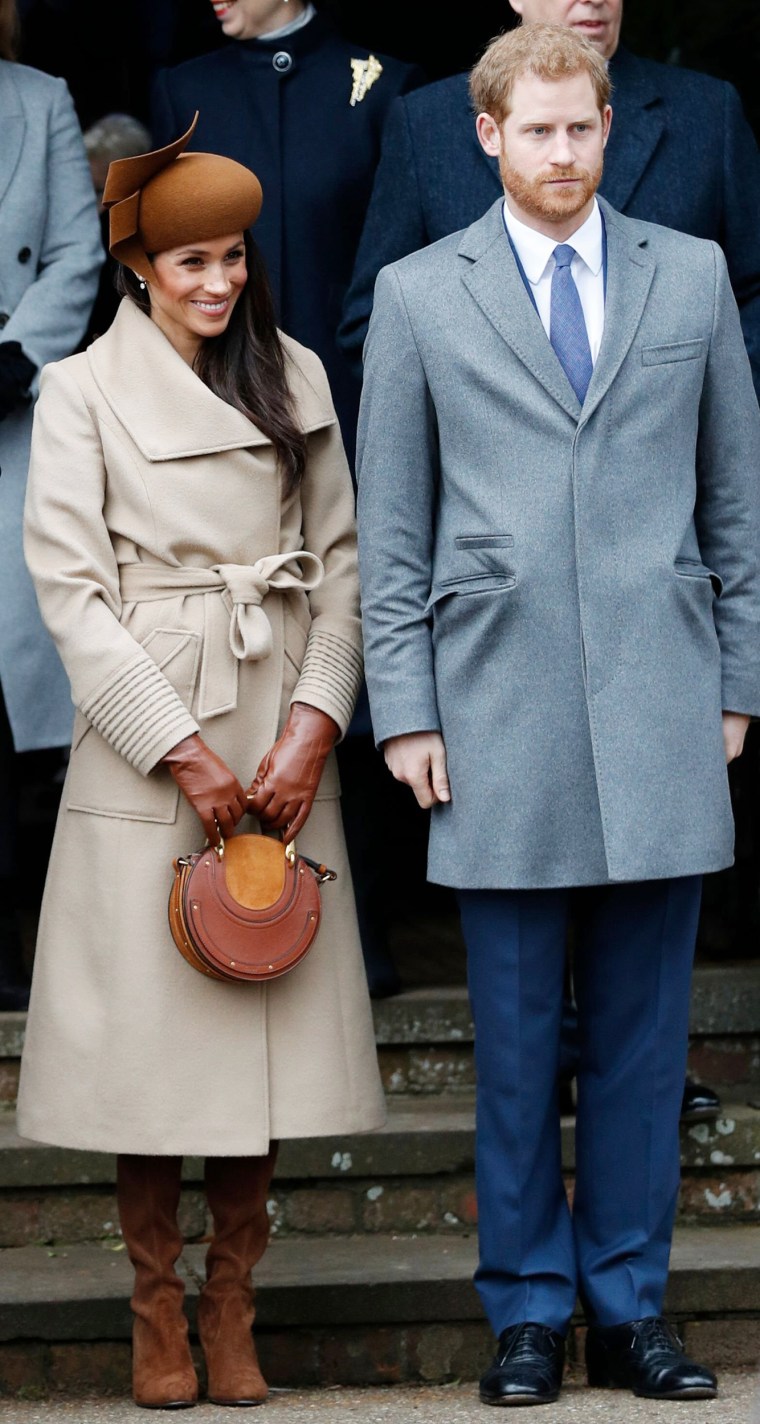 The American actress joined Harry and her future in-laws for Queen Elizabeth's annual Christmas lunch at Buckingham Palace and also attended Christmas Day service at St. Mary Magdalene Church in Sandringham.
"It was fantastic,'' Harry said. "She really enjoyed it."
Queen Elizabeth broke with tradition to allow Markle to spend Christmas with them at the monarchy's winter estate in Sandringham, about 110 miles north of London.
Royal protocol traditionally allows only those who have married into the family to attend, but Queen Elizabeth gave Harry permission to bring Markle. The Duchess of Cambridge, back when she was known as Kate Middleton, was not invited to Sandringham following her 2010 engagement to Harry's older brother, Prince William.
The couple have set their wedding date for May 19, 2018, at St. George's Chapel in Windsor Castle, the royal residence in Windsor. Harry also discussed in the BBC Radio 4 interview whether good friends Barack and Michelle Obama will be invited.
The Christmas weekend marked Markle's first immersion in learning royal traditions since she and Harry announced their engagement last month — and there are many.
"Oh plenty, I think we've got one of the biggest families that I know of, and every family is complex as well,'' Harry said. "No, look, she's done an absolutely amazing job. She's getting in there and it's the family I suppose that she's never had."
Follow TODAY.com writer Scott Stump on Twitter.