For any famous couple, the first public appearance together can bring an insane amount of pressure. The probing questions! The paparazzi flashbulbs! It's enough to make one think, OK, a lifetime of date nights in doesn't sound so bad.
But Prince Harry and actress Meghan Markle came up with a brilliant distraction tactic on Saturday for their first event together.
He would be on horseback, clearly unable to pose for photos ...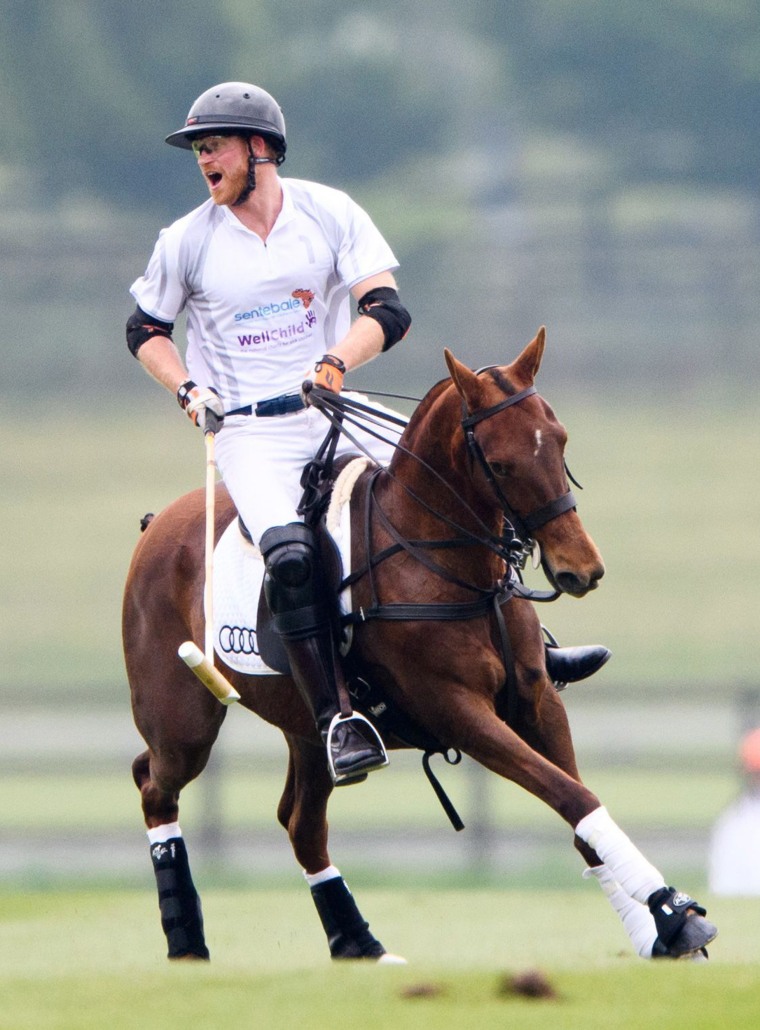 And she would be too busy cheering on her man to answer questions.
Brilliant, you two!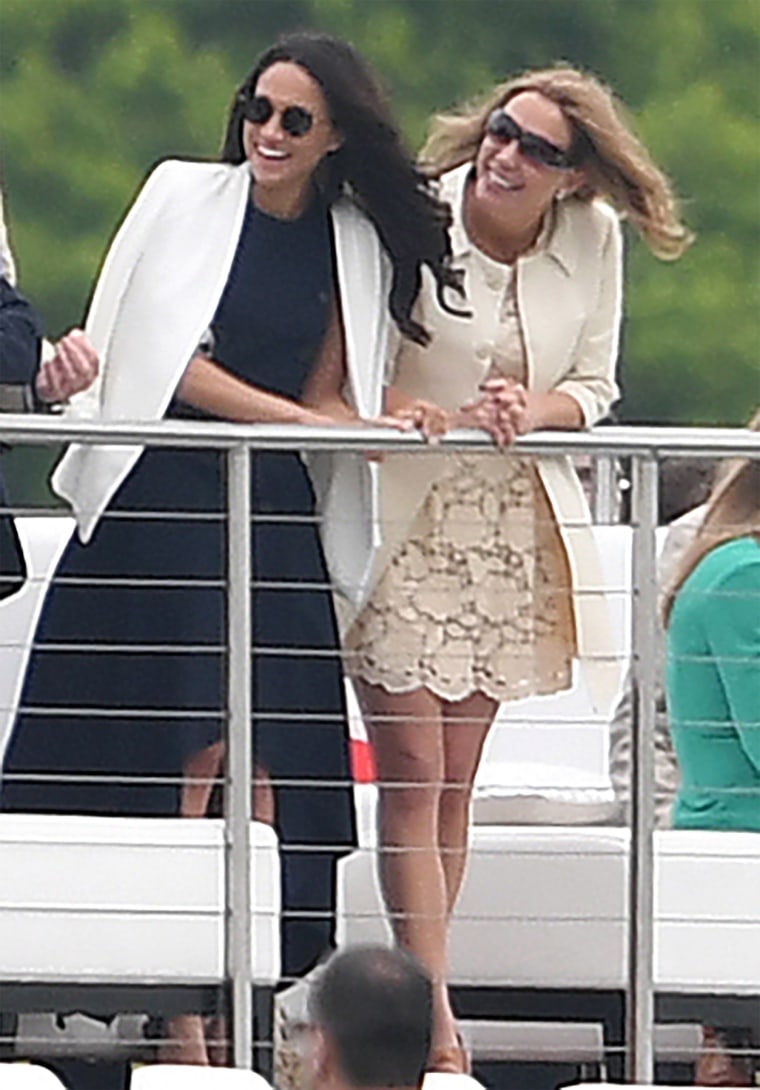 The event was this year's Audi Polo Challenge at Coworth Park Polo Club in Ascot, England. Prince Harry, 32, was competing in support of his charities, Sentebale and WellChild.
Markle was apparently competing in the most-sharply-dressed-polo-watcher competition, in which we award her full marks. She wore an asymmetrical navy Antonio Berardi dress and a white Aritzia blazer tossed over her shoulders in a very casual I'm-just-here-with-my-hot-prince-boyfriend kind of way.
RELATED: Prince William and Duchess Kate's perfect night in? 'Homeland' and ordering curry
Congrats on reaching this incredibly niche relationship milestone, you two!
And seriously, Meghan ... we like your look. The Duchess of Cambridge has clearly been giving you tips.
Prince Harry saddled up again on Sunday ... this time with his brother, Prince William.