Love looks good on you, Prince Harry!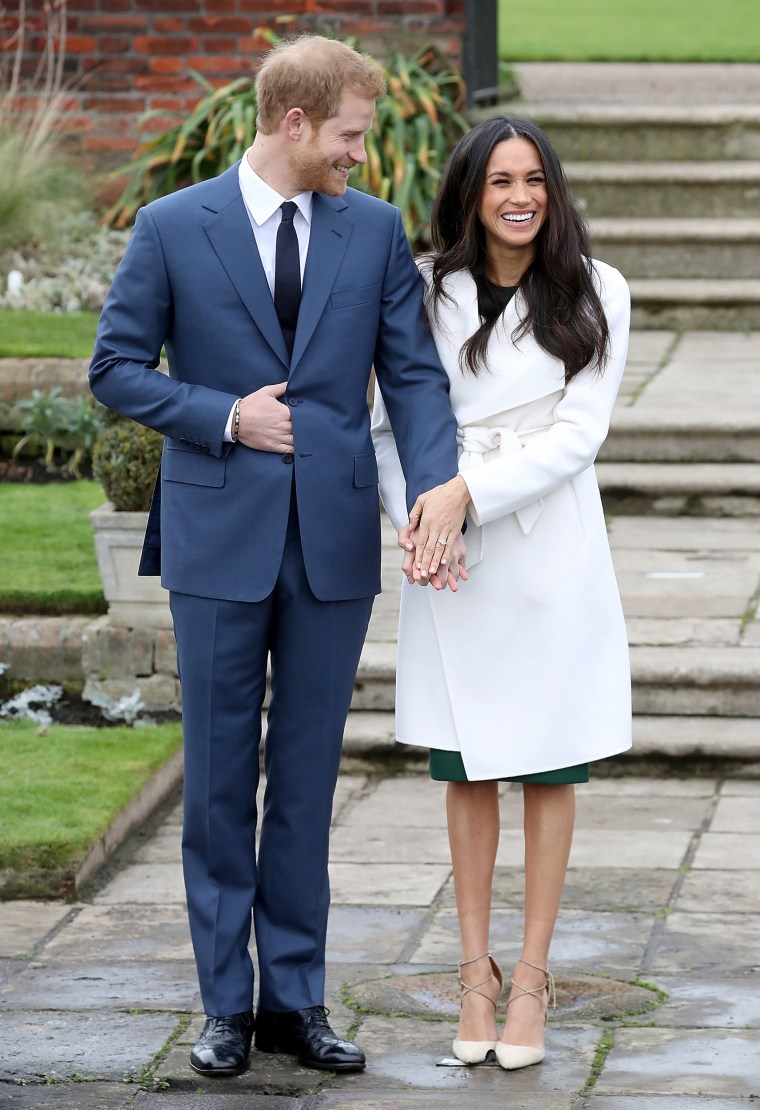 Hours after the most-anticipated engagement announcement in years, Prince Harry and his American fiancée, Meghan Markle, appeared before the public Monday for a brief photo opportunity that allowed them to express how "thrilled" they felt — and a peek at the actress's engagement ring.
The couple walked hand-in-hand to address the media in the gardens of Kensington Palace. News of the engagement came in a brief statement issued earlier in the day, although Prince Harry had popped the question to his year-long girlfriend earlier this month.
Asked when he realized Markle was "the one," the beaming prince responded: "The first time we met." But he demurred when asked about details of his proposal.
"That will come later," he promised. Markle, however, assured the crowd it was "very" romantic.
The couple plan to get married next spring and will make their home at Nottingham Cottage in London's Kensington Palace.
Markle, 36, is a California native who went from being a low-profile star of the cable legal drama, "Suits," to being the most Googled actress of 2016 after news broke that she and Harry, 33, had been secretly dating for months.
The couple made their first official appearance together this past September at the Invictus Games in Toronto.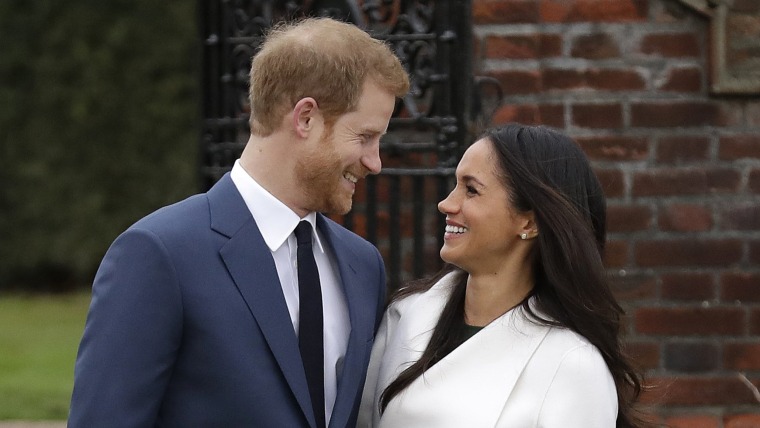 Prince Harry is the fifth in line to the throne, behind the two children of his brother, Prince William, who is second in the line of succession behind their father. He will be bumped to sixth in line following the birth of William's third child next year.
The announcement of the engagement sparked an outpouring of delight from members of the British monarchy.
Prince Harry's father, Prince Charles, made the announcement formal with a statement from the Clarence House, the royal office for him and his wife, the Duchess of Cornwall.
"We're thrilled. We're both thrilled. We hope they'll be very happy indeed," they said in a statement.
See how "Suits" star (and Prince Harry's fiancee) Meghan Markle's fashion evolved from California teenager to Hollywood royalty.
Harry and Markle's marriage will be the first time an American has married a British royal since King Edward VIII abdicated the throne in December 1936 to marry Wallis Simpson, a twice-divorced socialite. Like Simpson, Markle also is a divorcee. She was previously married to American film producer Trevor Engelson for nearly two years, divorcing in 2013.