Prince Harry and his fiancée, American actress Meghan Markle, plan to get married in May, Kensington Palace announced Tuesday, a day after it shared news about the couple's engagement.
The couple was granted permission from the prince's grandmother, Queen Elizabeth, to hold the wedding at St. George's Chapel inside Windsor Castle.
The royal family plans to pay for the wedding, according to the palace, which added that more details will be announced "in due course."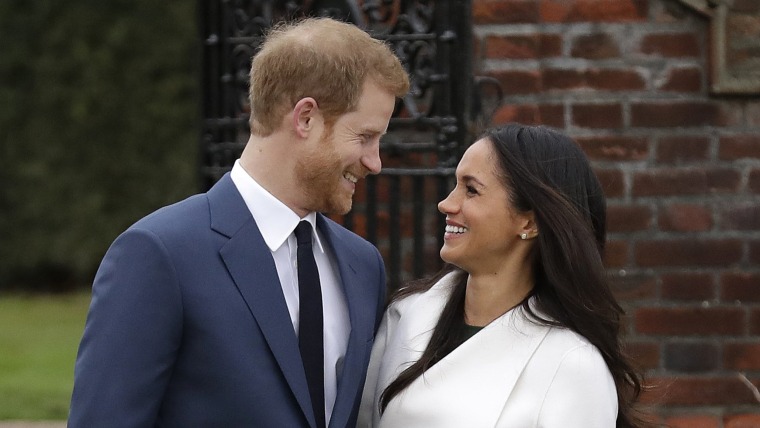 Markle, 36 and a California native, plans to be baptized and confirmed into the Church of England sometime before the wedding. She also is expected to become a British citizen.
The timing of the wedding had been a big interest of royal watchers because Prince Harry's brother, Prince William, is expecting his third child with his wife, Kate, the Duchess of Cambridge, some time in April.
Harry, 33, proposed to Markle earlier this month during a romantic, "cozy" evening inside his Kensington Palace apartment, the two said during an interview Monday.
Although Markle has been making her home in Toronto, where she had been shooting her television series, "Suits," she has been spending her time recently in the UK trying to learn more about her new home.
She eventually plans to join her fiancé, his brother and her future sister-in-law as a patron of the trio's charity venture, The Royal Foundation.
The prince and his fiancée made their debut as an engaged couple during a brief photo opportunity on Monday, but the couple will make their first official appearance together on Friday at two separate engagements. One will promote HIV and AIDS awareness, and the other focuses on early intervention efforts to prevent criminal activity by young people.
"Prince Harry has spent a significant amount of private and public time in the city and His Royal Highness is looking forward to introducing Ms. Markle to a community that has become very special to him," Kensington Palace said in a statement.
The May wedding will be the first time an American has married a British royal since King Edward VIII abdicated the throne in December 1936 to marry Wallis Simpson, a twice-divorced socialite.
But her nationality isn't the only thing Markle shares with Simpson: Markle was previously married to American film producer Trevor Engelson for nearly two years. They divorced in 2013.