She may not be royalty just yet, but she's got the look and job down pat.
Meghan Markle stepped out with Prince Harry on Friday for the couple's first official event together since announcing their engagement earlier this week.
The couple headed north to Nottingham, England, to visit organizations that Harry "is particularly passionate about — raising the awareness of HIV/AIDS and preventing youth crime," Kensington Palace said.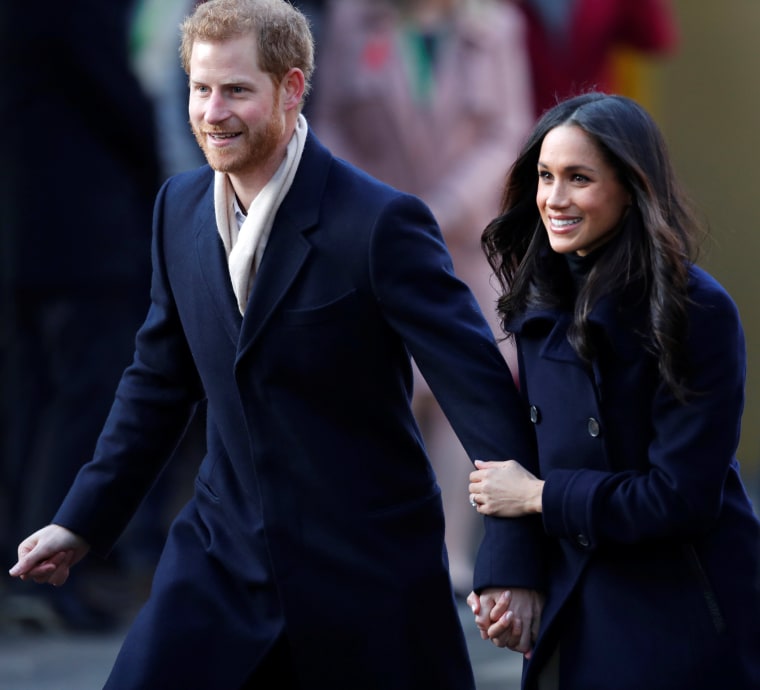 Harry has been a regular presence in the city over the years to help champion work conducted to combat AIDS and help destigmatize the disease, a key focus of his mother, the late Princess Diana.
On Friday, just four days after news broke about his engagement, he was able to bring his bride-to-be to help mark the beginning of their philanthropic partnership.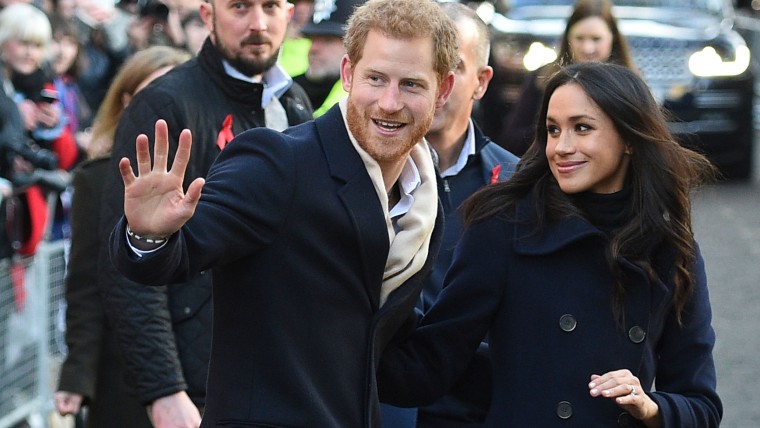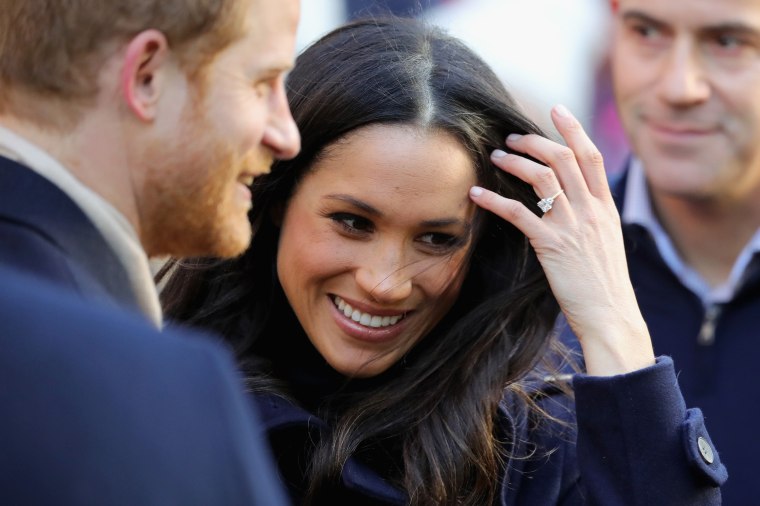 In the process, Markle got her first taste of being greeted by an enthusiastic mob of royal fans and well-wishers.
The American actress arrived wearing a full-length navy coat, walking hand-in-hand (counter to traditional royal behavior) with Harry as the pair approached members of the crowd to chat, shake hands and accept flowers.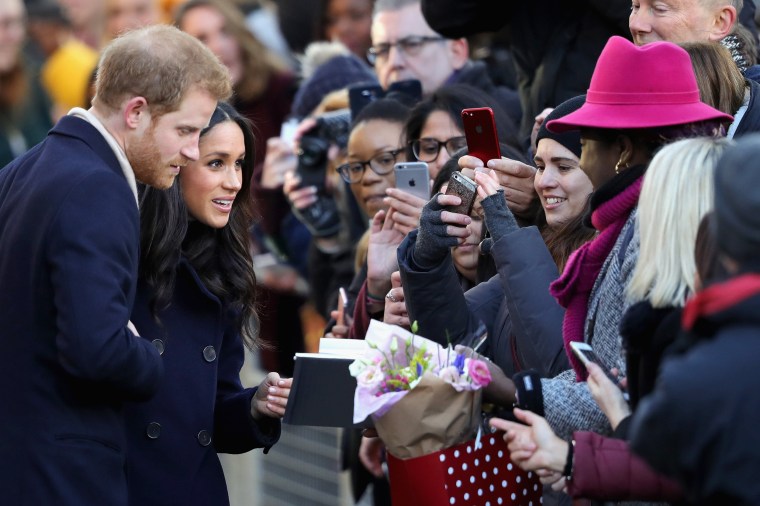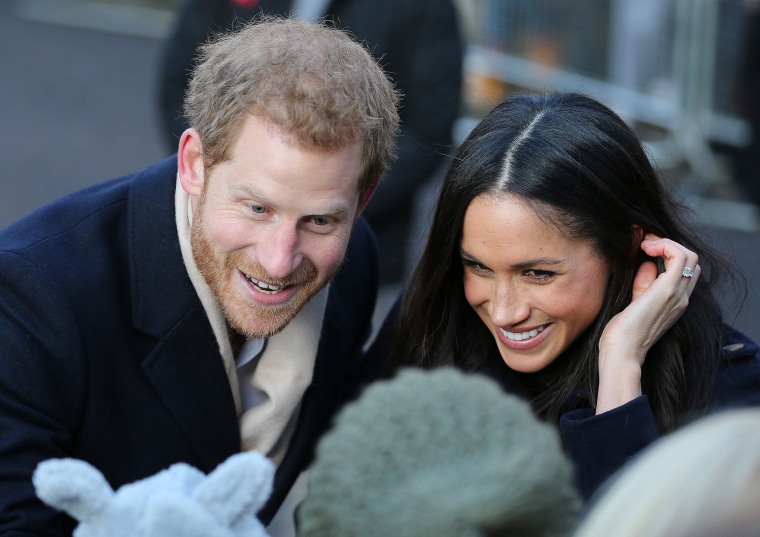 Markle, who until recently made her home in Toronto, where she filmed the USA cable network series, "Suits," is a California native. Although she said in an interview earlier this week that she only knew about the British monarchy on a superficial level, she proved Friday that she has quickly mastered the royal wave.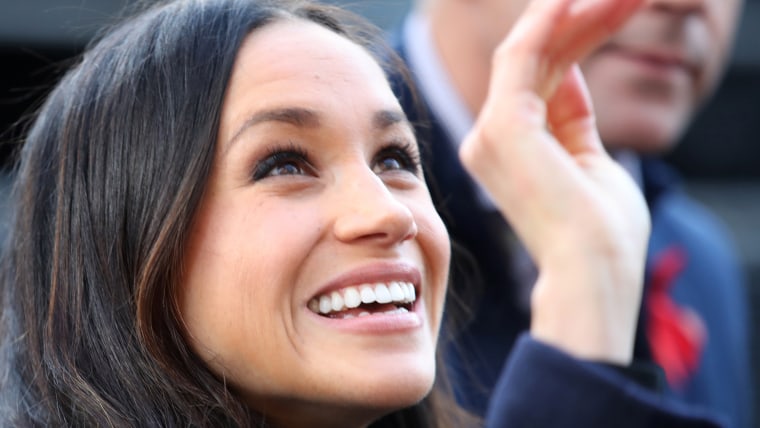 The couple's first stop was to meet with teachers and students at an art center hosting a celebration for World AIDS Day.
The pair's schedule also included meeting with an organization that works on intervention efforts to prevent young people from getting involved in crime.
Prince Harry, 33, and Markle, 36, plan to get married next May inside St. George's Chapel, located on the grounds of Queen Elizabeth's Windsor Castle.
Markle plans to be baptized and confirmed into the Church of England sometime before the wedding. She also is expected to become a British citizen.
Although news about their engagement broke Monday, Harry actually proposed to Markle earlier in the month, while the two were enjoying a romantic evening inside his Kensington Palace apartment roasting a chicken, the couple revealed in an interview.
The couple met in early July 2016 on a blind date set up by a mutual friend. Harry proposed to Markle with a ring he designed that included two diamonds from his mother's personal collection.