Prince Harry and his family made sure to call his grandmother Tuesday to wish her a happy 94th birthday.
Harry, Meghan, Duchess of Sussex, and their 11-month-old son, Archie, held a video call with Queen Elizabeth II to wish her a happy birthday, according to a U.K. rep.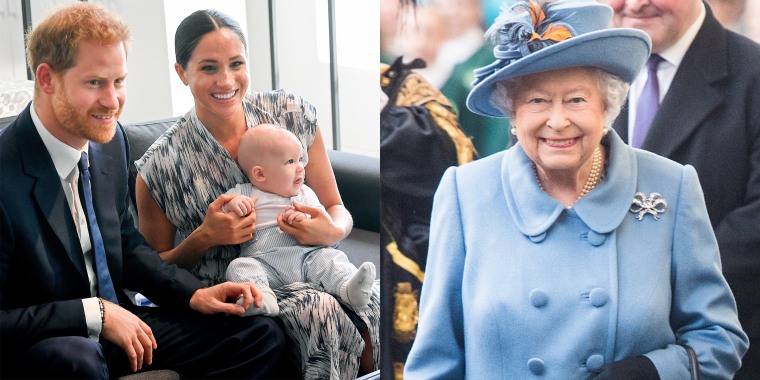 Harry and Meghan have been living in Los Angeles with Archie after stepping down as senior members of the royal family.
Harry's brother and sister-in-law, Prince William and Catherine, Duchess of Cambridge, also sent birthday wishes for the queen through their Kensington Palace account.
The well-wishes came during a subdued celebration for the monarch due to the coronavirus pandemic.
Buckingham Palace's Twitter and Instagram accounts shared some throwback "private" footage of the queen from when she was a young girl.
"Head of the Commonwealth, Head of the Armed Forces, Head of State in 16 countries and the longest reigning Monarch in British History. Wife, mother, grandmother and great-grandmother. Happy birthday, Your Majesty!" the caption read.