Prince Harry wrapped up his month-long deployment in Australia by greeting hundreds of fans Thursday, including one particularly spirited admirer who went in for a kiss on the lips.
Meeting with well-wishers outside the Sydney Opera House, the prince signed autographs, posed for photos and even agreed to a request by a tiara-wearing woman who asked, "Can I kiss you on the cheek?"
Harry obliged and the woman, who had been holding a "Marry Me, last chance, Prince Harry!" sign, planted one on his cheek — before moving in for his mouth.
The smiling prince quickly backed off and the crowd erupted into laughs and cheers.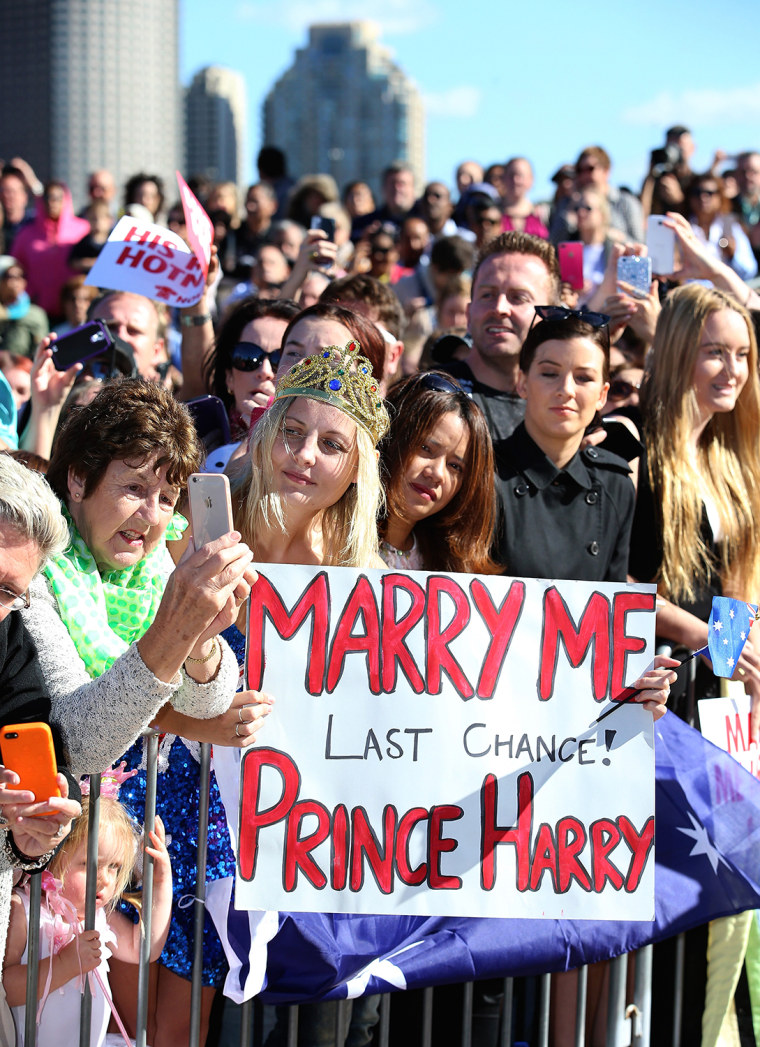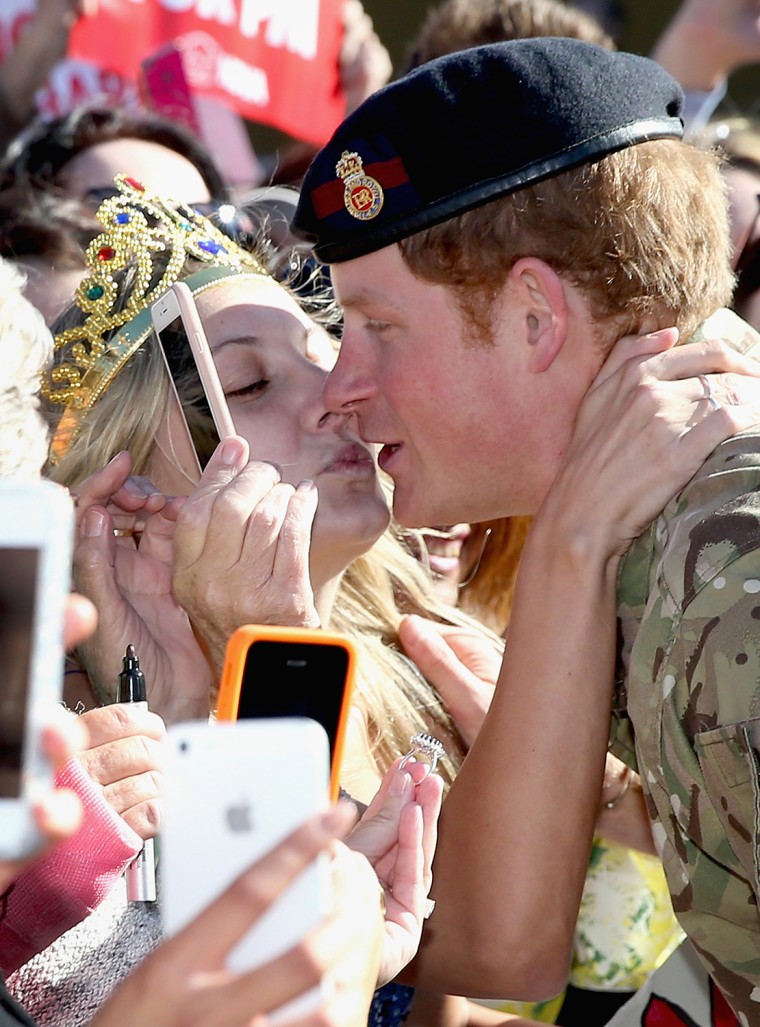 Separately, Harry told reporters he can't wait to meet his new niece, Princess Charlotte. The daughter of his brother, Prince Harry, and Duchess Kate was born May 2.
"I've been given a hell of a lot of cuddly toys from this morning and other things, so I look forward to it," he said. "I am looking forward to meeting her. She's beautiful, so it's great."
Charlotte's birth bumped Harry down to fifth in line for the British throne.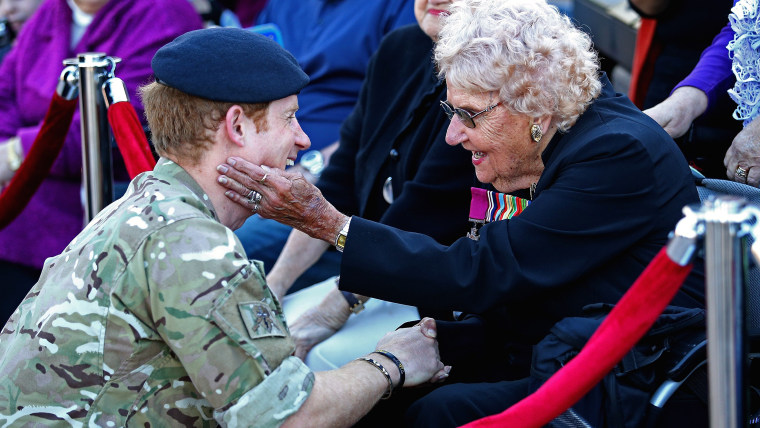 Captain Harry Wales, as he is known in the British Army, has been embedded with various Australian army units in Sydney, Darwin and Perth for the past four weeks. He will next head to New Zealand before returning home to Britain.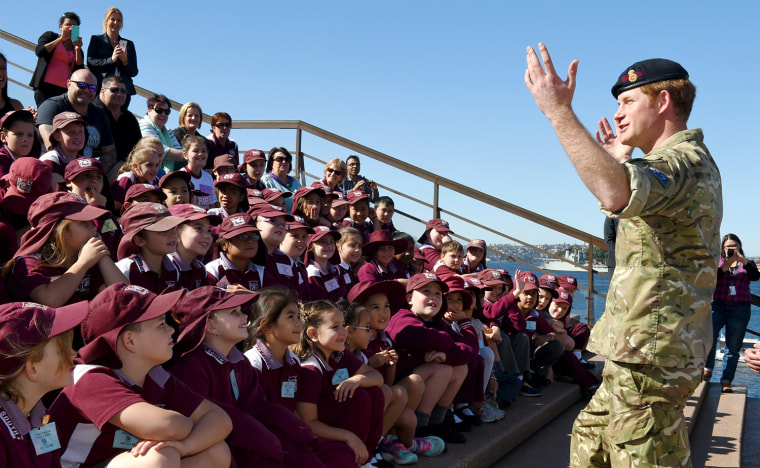 The prince announced earlier this year that he will retire from the military in June to allow him to spend more time on his numerous charities to battle AIDS and help wounded service members. But he said his time in Australia almost gave him second thoughts about the decision.
"All it's done is made me not want to finish my military career," he said. "I've been so well looked after."