Prince William and his wife Kate asked seven people to be godparents for their son ahead of a low-key christening ceremony on Wednesday. 

Oliver Baker, Emilia Jardine-Paterson, Earl Grosvenor, Jamie Lowther-Pinkerton, Julia Samuel, Zara Tindall and William van Cutsem will serve as godparents for Prince George, palace officials announced.
The most high-profile name on the list is Tindall, who is Princess Anne's daughter and William's cousin. Previously known as Zara Phillips, she is won a silver medal in the equestrian team event at the London 2012 Olympics. She is also the wife of former England rugby captain Mike Tindall.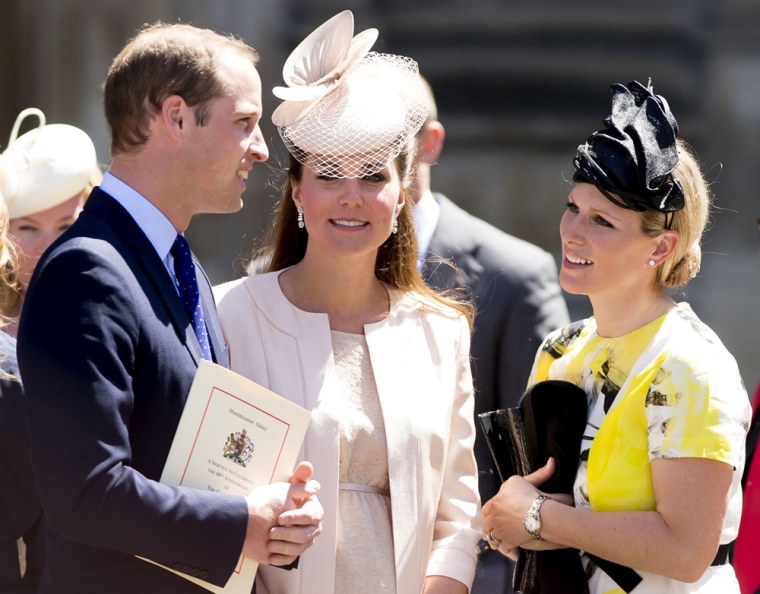 Baker attended Scotland's University of St Andrews with the couple. Jardine-Paterson was a friend of Kate's at Marlborough College.

Lowther-Pinkerton served until last year as private secretary to the couple and William's brother Harry.  
Samuel was a friend of William's mother Diana. Van Cutsem has been close to William since his childhood.
Prince George's christening ceremony will be held later on Wednesday at the Chapel Royal in St. James's Palace. 
The Chapel Royal has special significance for William -- it was where the coffin of his mother was laid to rest before her funeral in 1997.
Queen Elizabeth II, Prince Charles, Kate's parents and sister Pippa and brother James will be among the guests at the service.
Archbishop Welby gives Will and Kate parenting advice in YouTube video
The ceremony will be conducted by the Archbishop of Canterbury Justin Welby, who is head of the Church of England.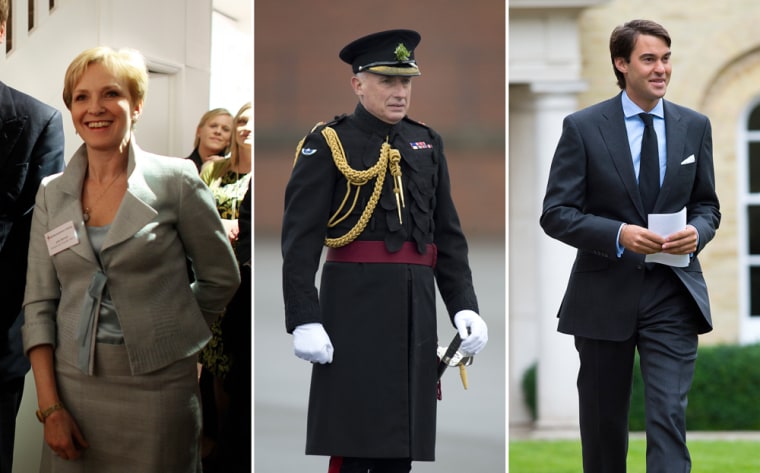 Prince George will wear a handmade replica of the royal christening robe, made by the queen's dressmaker Angela Kelly. It is based on the original garment made for the christening of Queen Victoria's eldest daughter in 1841.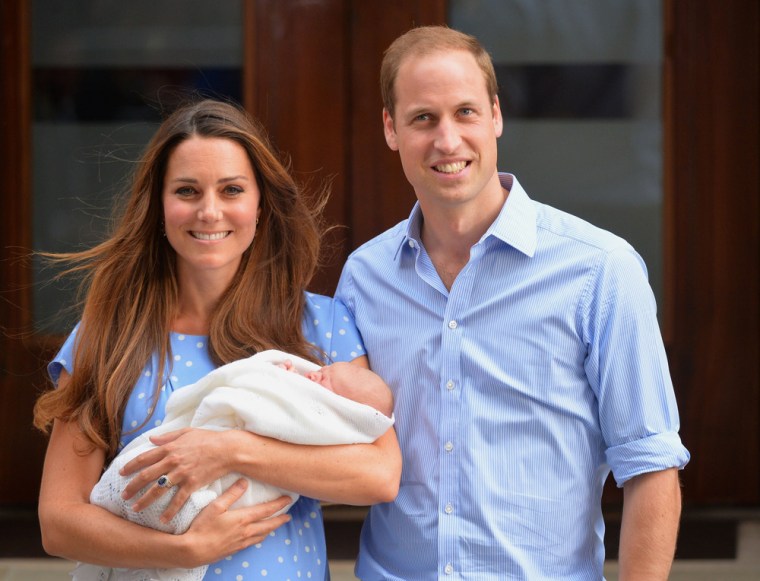 Following the ceremony guests will have tea at Clarence House, including a tier which was saved from Kate and William's wedding cake.
Both the relatively small ceremony and the couple's decision to name friends rather than dignitaries is seen as a break from tradition.
Past royals have often chosen foreign rulers to sponsor their children's baptisms.
William had six godparents at his christening in 1982. These included distant cousins Princess Alexandra, The Honourable Lady Ogilvy, and King Constantine II of Greece.
"You try to make sure the child grows up within a family structure as much as possible like everybody else," Constantine told TODAY about the role.
Royal godparents typically are no different than their traditional counterparts. Both are selected with the hopes they will play an active role in their godchild's personal and spiritual upbringing. 

Choosing a godparent: Are families moving away from the tradition?
"They serve the interests of their child in a religious way but also, more importantly, as an alternative to parenting when the child doesn't want to talk to his parents. That's really what a godparent does," said royal expert Robert Jobson, author of "The New Royal Family — Prince George, William and Kate, The Next Generation."
One big difference, however, is that monarchs usually can count at least one baron or someone with an imperial title among their godparents.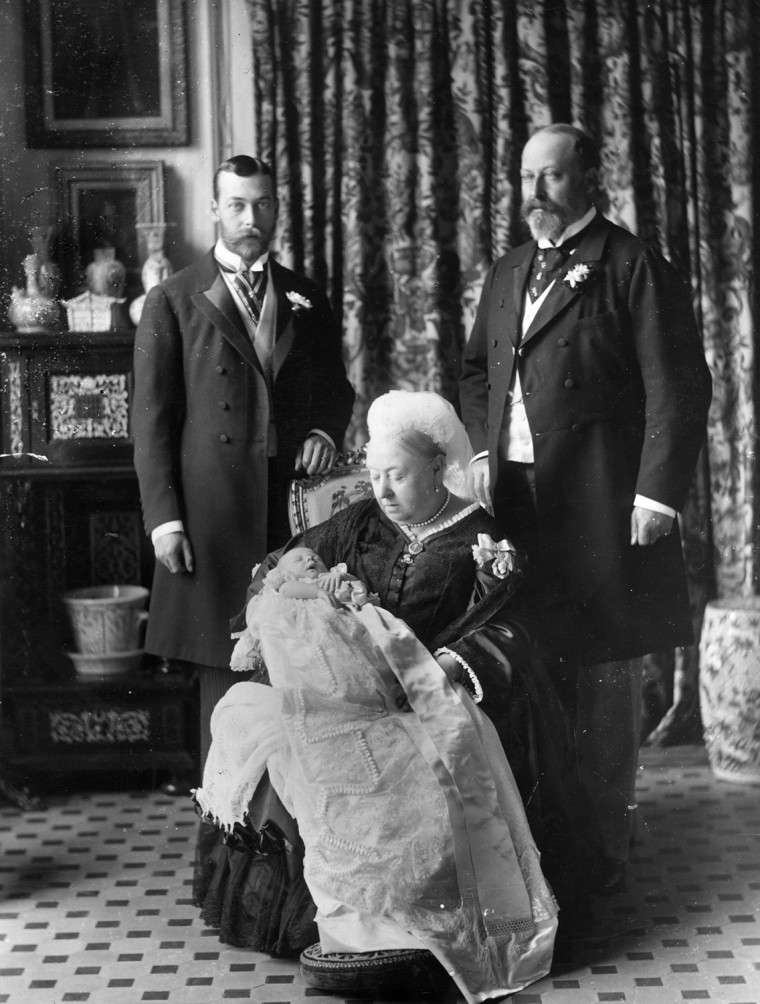 Prince Charles counted two kings — his grandfather, King Edward VI, and King Haakan of Norway — and his maternal great-grandmother, Queen Mary, among his godparents.

"When you go back in time, going back centuries, often monarchs would ask other monarchs to be godparents to their children, as it was seen as a way of cementing alliances and providing support for the royal baby from the beginning," said royal historian Carolyn Harris, a lecturer at the University of Toronto's School of Continuing Studies.
The christening of Prince George: 6 things to know
Prince Edward Albert of York, who would go on to become King Edward VIII, had 12 godparents. Harris pointed out his christening also was noteworthy for the seven names he officially took on during the ceremony.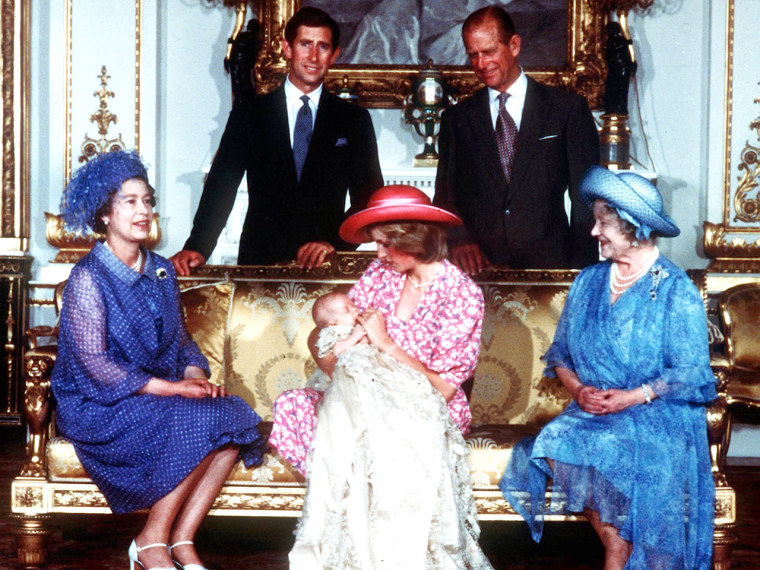 British monarchy expert Arianne Chernock, a history professor at Boston University, said that Kate and William's choices demonstrate a modern approach they have brought to the monarchy both as a couple and, now, as parents. 

"I think their choice of godparents signals the couple's desire to strike a balance between tradition and innovation — in their approach to being royalty, in their parenting style, in their general sensibility," she said.
Born on July 22, Prince George is third in line for the British throne.
NBC News' Alexander Smith contributed to this report.