At this point, Prince George and Princess Charlotte could practically give lessons on how to behave at weddings.
The two young royals will have significant roles in Friday's nuptials of Princess Eugenie to her longtime love, Jack Brooksbank.
The royal family announced on Wednesday that George, 5, will be one of two page boys in the ceremony. Charlotte, 3, will be one of six bridesmaids.
George, the third in line to the British throne, and his sisterplayed the same roles at the May 19 wedding of their uncle, Prince Harry, to American Meghan Markle, who became the Duchess of Sussex after tying the knot.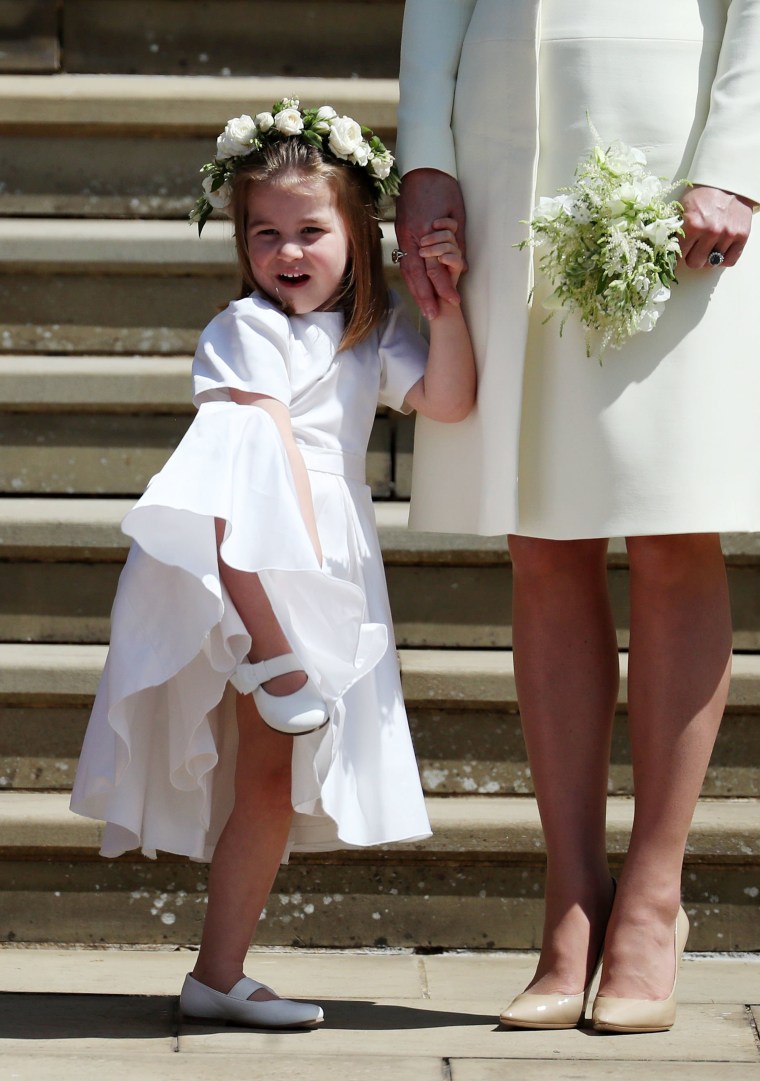 A few months later, the royal siblings reprised their role at the nuptials of Sophie Carter, a close friend of their mother, Catherine, the Duchess of Cambridge.
However, the wedding that started it all for George and Charlotte was last year's union for the duchess's sister, Pippa Middleton. The pair nearly stole the spotlight when their aunt wed financier James Matthews.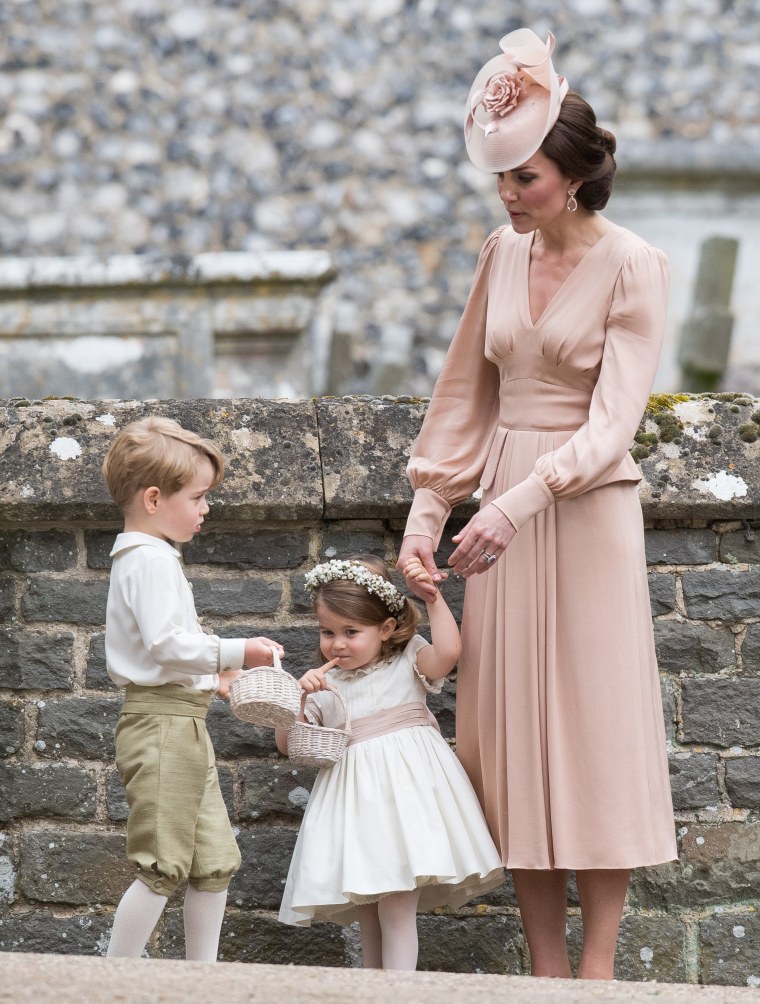 Princess Eugenie, 28, is the first cousin of George and Charlotte's father, Prince William, the Duke of Cambridge. She is also the granddaughter of Queen Elizabeth and the younger daughter of Prince Andrew and Sarah Ferguson, Duchess of York.
Her sister, Princess Beatrice, 30, will serve as her maid of honor.
The two have a close relationship and opened up in a recent interview about their bond. In one particular case, they described how they turned to each other for support following a tabloid story about the statement-making fascinators they wore to their cousin Prince William's 2011 wedding.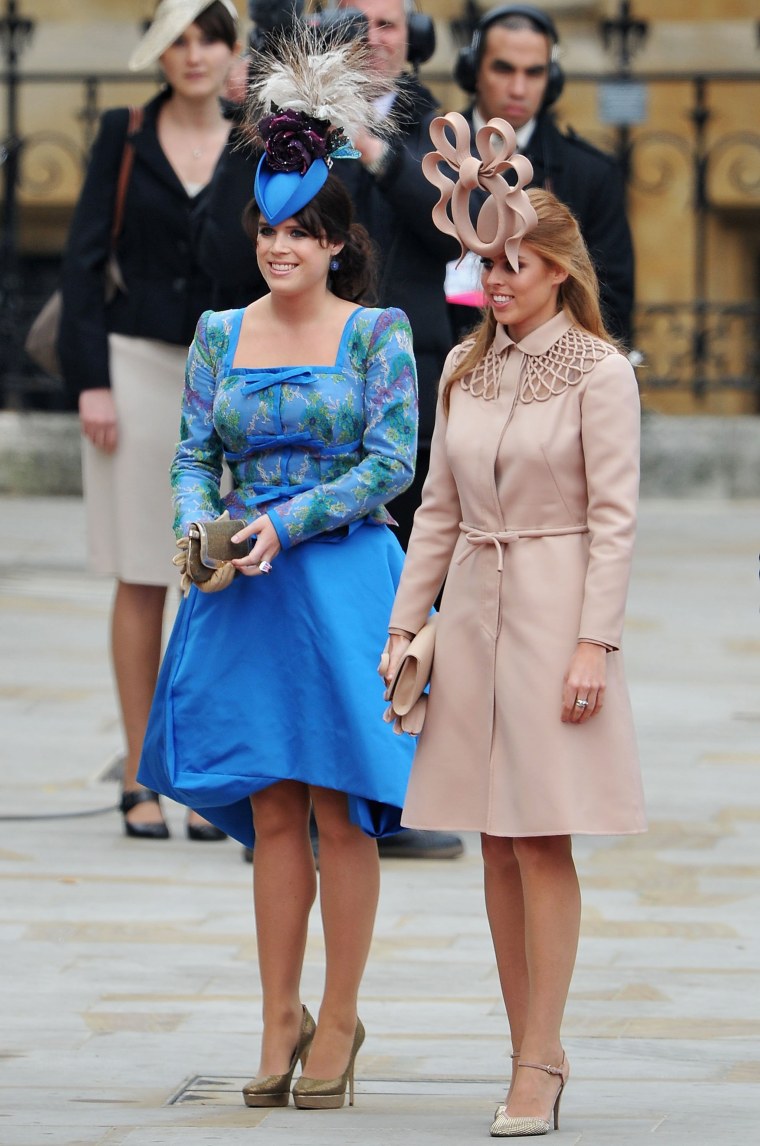 The groom's brother will serve as the best man.
The princess first met Brooksbank nearly seven years ago at a Swiss ski resort. The couple will get married on the grounds of Windsor Castle inside St. George's Chapel, the same site where Harry and Meghan tied the knot.
Other bridesmaids serving in the wedding party include the children of Eugenie's other cousins: 7-year-old Savannah Phillips and her little sister, Isla, 6, and 4-year-old Mia Tindall.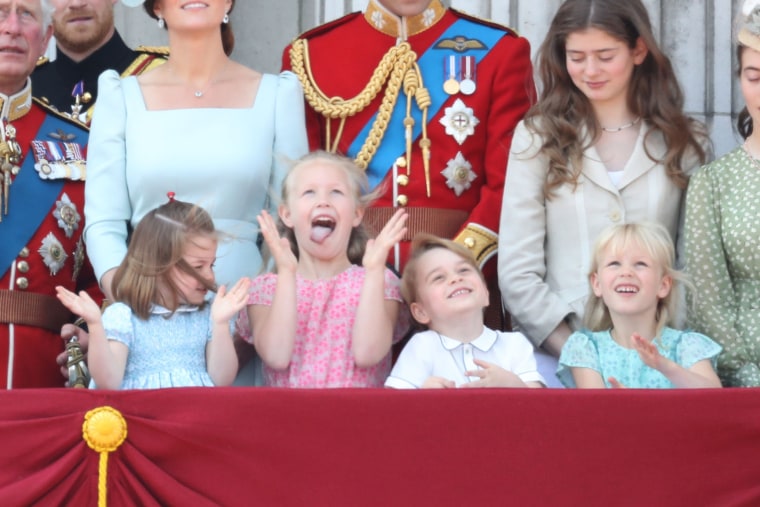 Savannah may be best remembered as the girl who covered the mouth of her cheeky cousin, George, during the Trooping the Colour ceremony, the annual June celebration of the queen's birthday.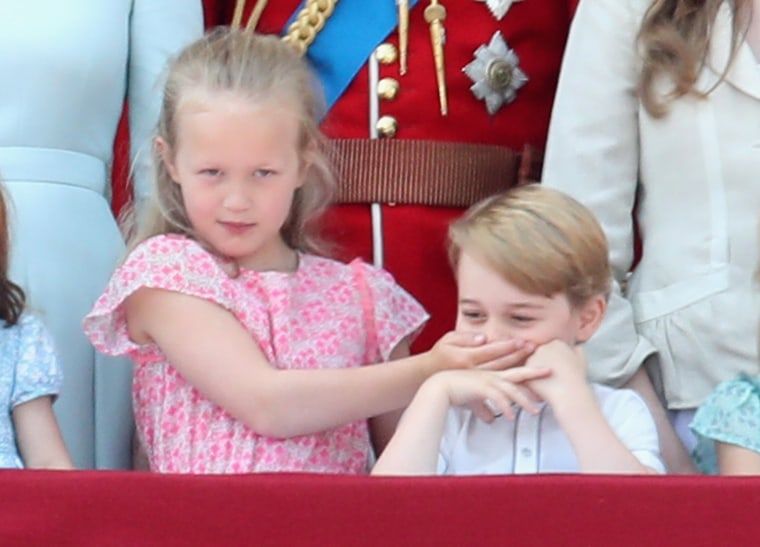 And Mia was the little girl who won the world's hearts when she posed holding her great grandmother's handbag in a sweet family photo of the queen with the younger royals.