Dressed in their best for Queen Elizabeth II's birthday celebration, Prince George and Princess Charlotte turned it on for the crowds gathered at Buckingham Palace on Saturday.
The festivities were part of Trooping the Colour, a 250-year-old tradition in Great Britain to celebrate the monarch's birthday, with a massive parade and military showmanship in front of the palace, where the public shows up in droves to take part.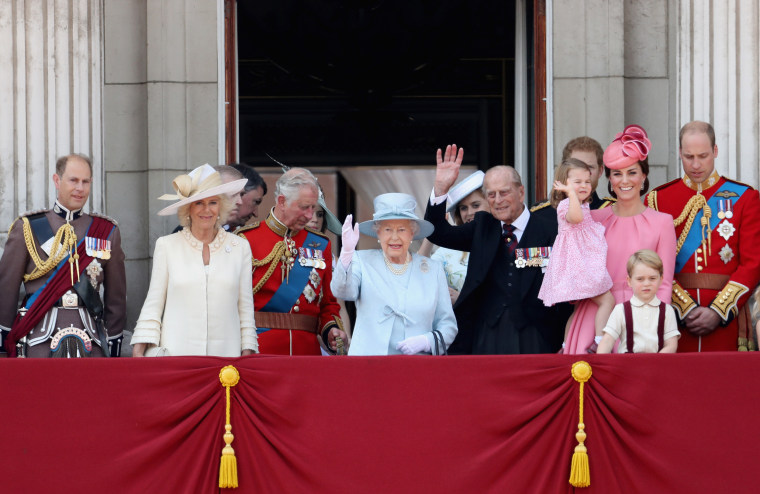 But the highlight for many came after the morning's splendor, when the children came out to appear on the palace balcony to watch the Royal Airforce flyover.
This being Princess Charlotte's second appearance at the parade, and little George's third, they were ready to play to the crowds - and they did very well indeed.
In one photo, 2-year-old Charlotte, in a pink and white polka-dot dress, complete with a ruffled collar, is being held up by her mom, the former Kate Middleton, and she grins widely at the crowd.
In other photos shared from the event, which took place at 1 p.m. London time, the children wave at the jets as they fly overhead and perform stunts. Prince George is also seen doing the standard antics of any 3-year-old (though, as he would probably tout, he turns four in July!)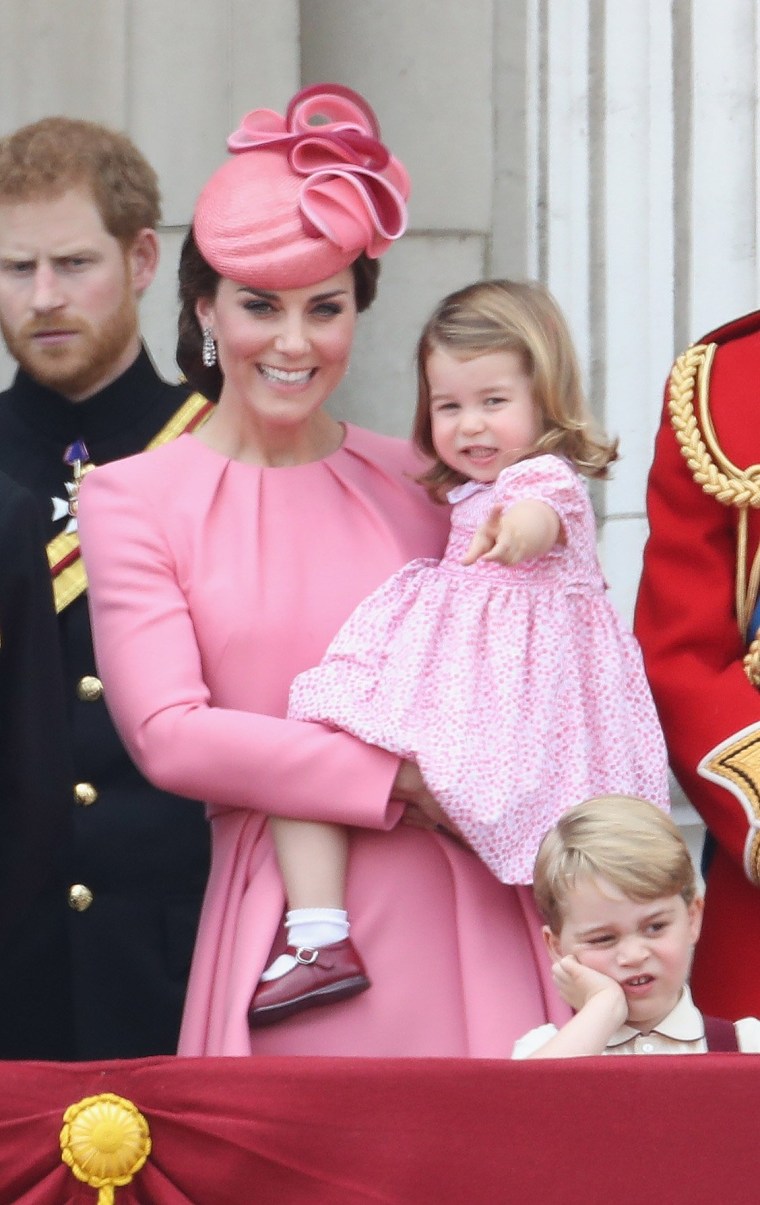 At first, George comes out with a bit of a scowl, while Charlotte is stretching her arm outward towards the gathered crowds.
Excitedly he's slapping the burgundy bunting on the railings as he tells his dad about the planes.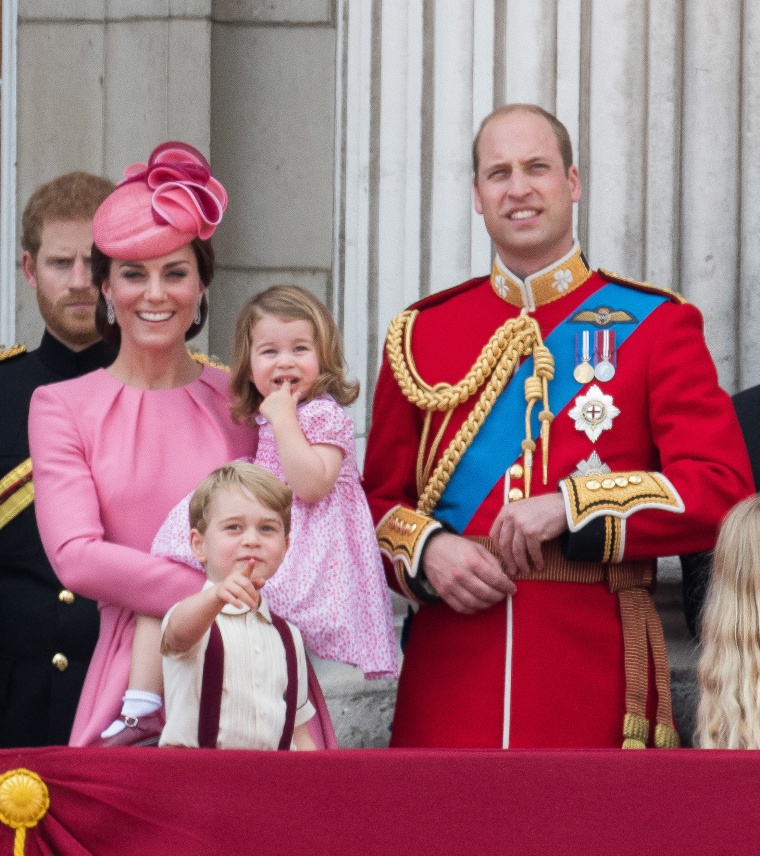 In another moment he appears to be testing his perspective, covering one eye to see how the sky looks differently that way.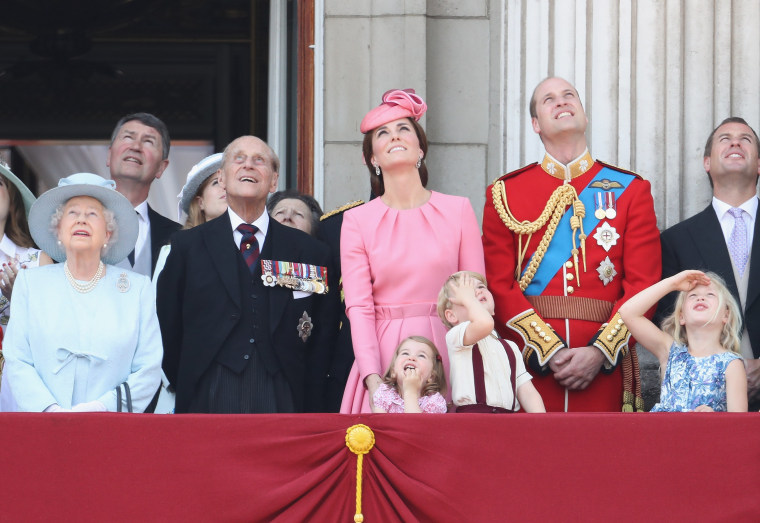 The event was reportedly the debut of Isla and Savannah Phillips, the blonde girls who are seen next to the prince and princess. They are 14th and 15th in line to the throne.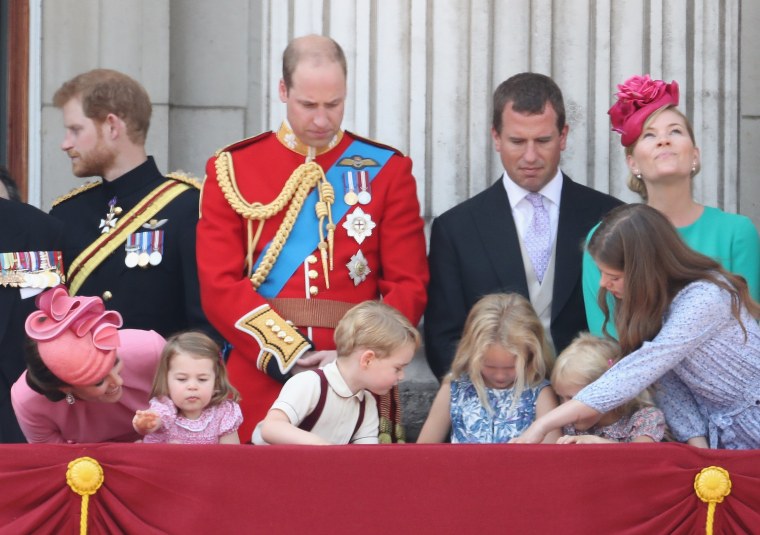 By the end of the event however, the youngest royals once again stole the show with their adorable photo op.