Every part of Prince Harry and Meghan Markle's big day was a visual delight, from the grounds of Windsor Castle to the beauty of St. George's Chapel to the crowd of famous faces, all decked out for fascinators and finery to witness it all.
But if you're more interested in "aw!" than awe, look no further than the young members of the wedding party — Harry's nephew and niece, Prince George and Princess Charlotte.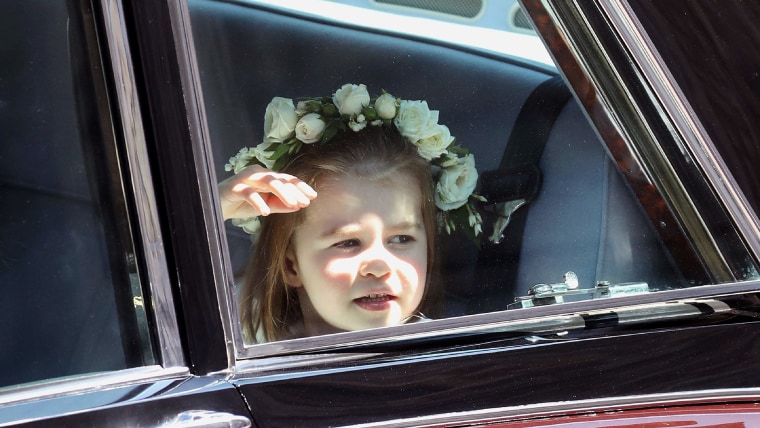 While no one could have stolen the spotlight from the new Duke and Duchess of Sussex, the wee royals certainly came close Saturday.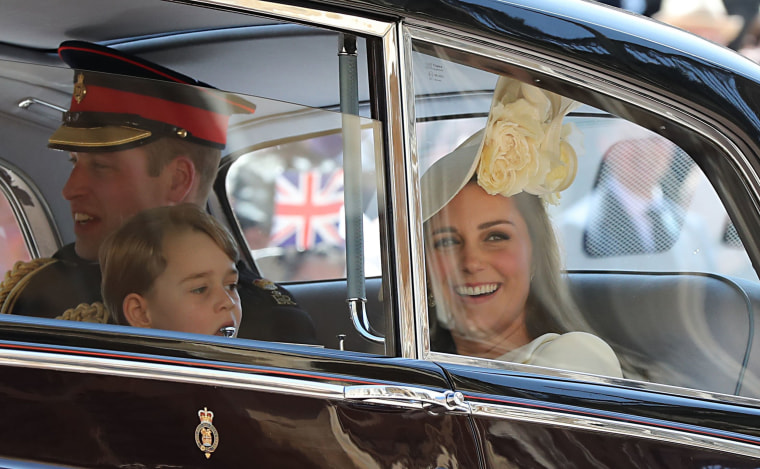 The 4-year-old page boy prince and his 3-year-old bridesmaid sister were among a group of adorable children who accompanied Markle down the aisle.
With them were Charlotte's co-bridesmaids, which included Harry's goddaughters — Florence van Cutsem, 3, and Zalie Warren, 2 — Markle's goddaughters — Remi Litt, 6, and Rylan Litt, 7 — as well as Ivy Mulroney, 4, the daughter of Markle's best friend, Jessica Mulroney.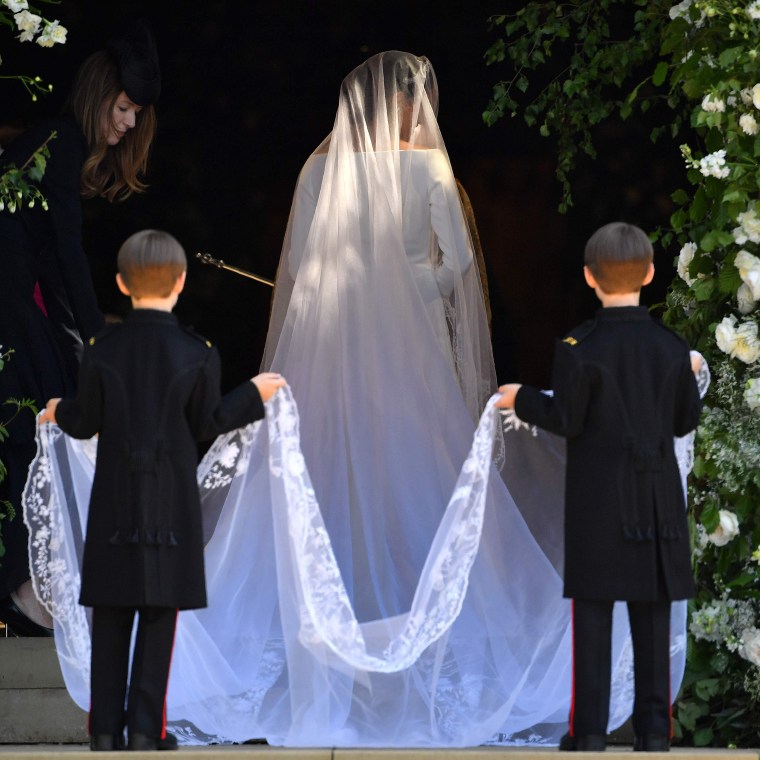 And George's fellow page boys included Harry's godson —Jasper Dyer, 6 — and Ivy's brothers Brian and John Mulroney, both 7.
As for the youngest royal in the line of succession, Prince Louis, who was just born April 23, appears to have been a no-show — as expected. When Prince William greeted the well-wishers who were camped out ahead of the big day alongside his brother, he even joked that he was looking for a babysitter for the 3-week-old.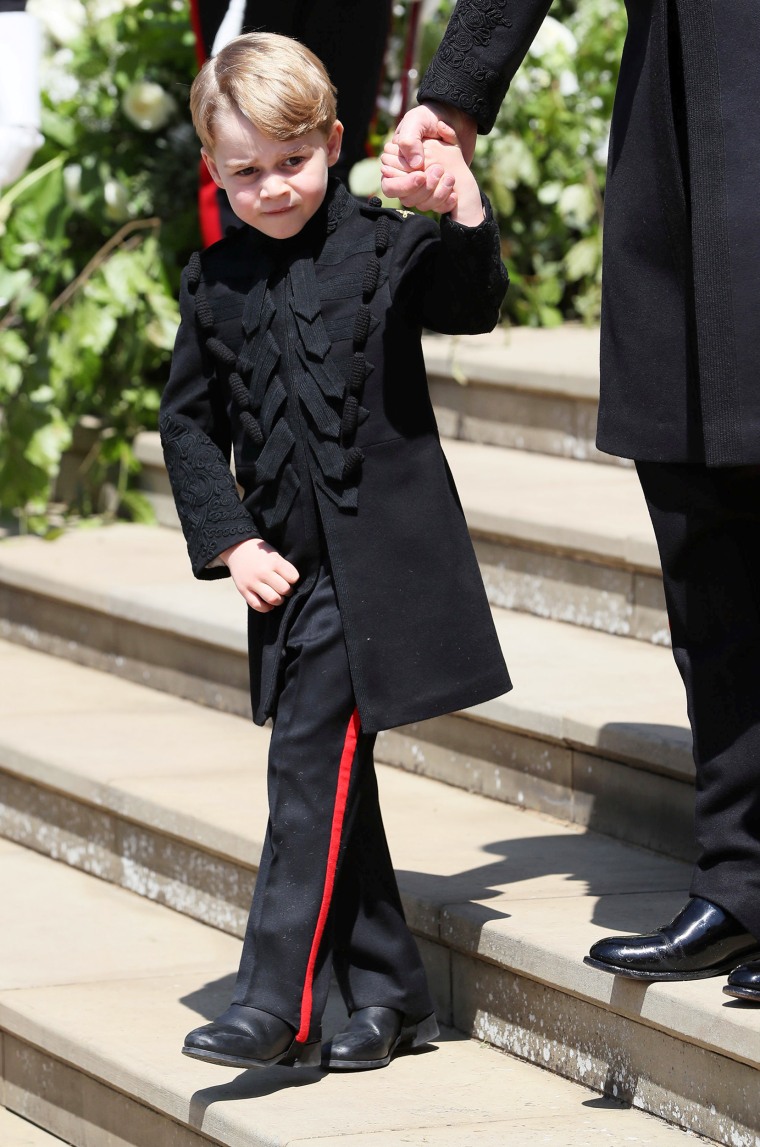 George wore formal black attire, similar to that of Harry and William, as did the other page boys. For Charlotte and the girls, it was white dresses and flower tiaras.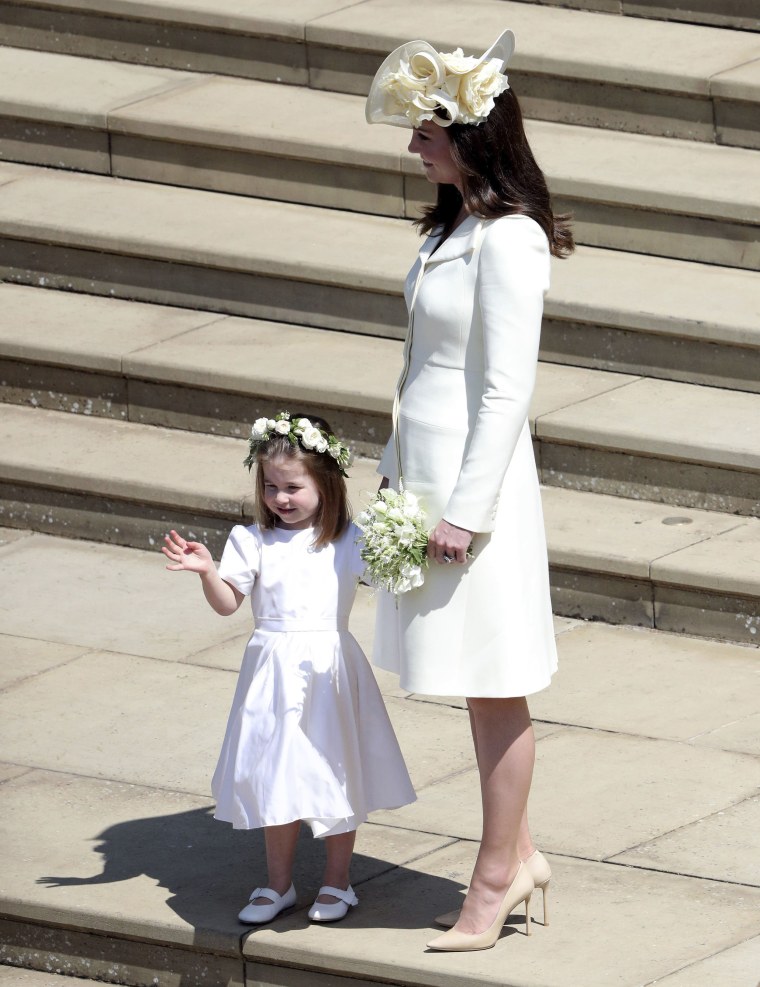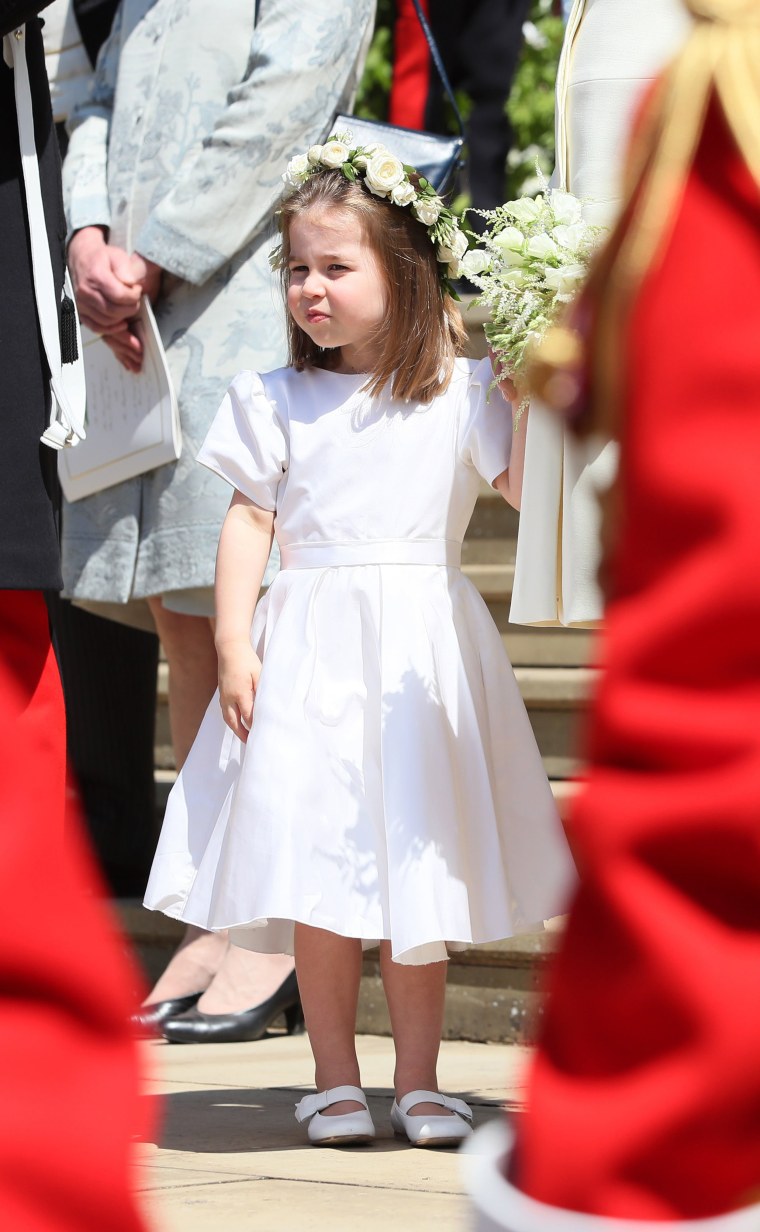 The tots walked hand-in-hand down the aisle, and while the crowd gathered within St. George's remained composed, those of us who watched from a distance were free to ooh and aw about the sweet display.
Before the services began inside the chapel, Catherine, Duchess of Cambridge, escorted her children up the steps, just as she escorted them into the church ahead of sister Pippa Middleton's wedding last year.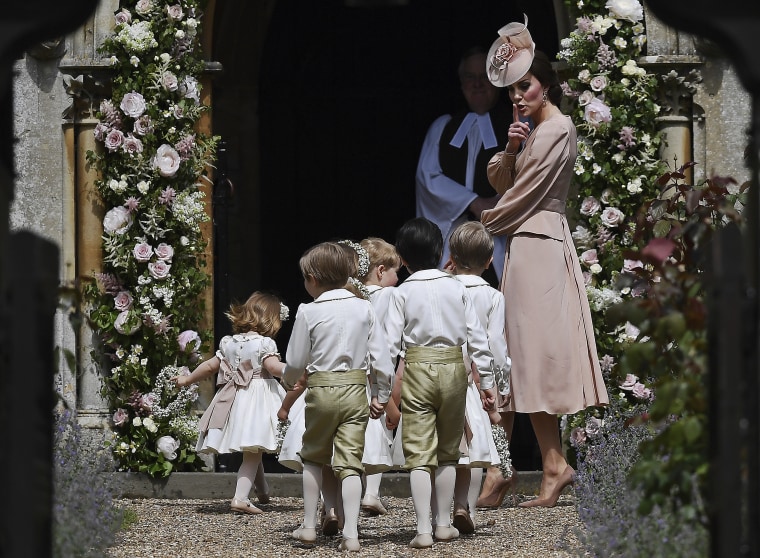 Though this time, she didn't need to tell any of her tiny charged to "shh" ahead of the ceremony!