They may be two of the smallest members of Britain's royal family, but Prince George and Princess Charlotte always deliver big smiles to any wedding they attend.
And their latest outing, at the nuptials of Sophie Carter — a close friend of Catherine, Duchess of Cambridge, and godmother to Charlotte — is no exception.
Photos from Saturday's event show the 5-year-old prince looking particularly playful as he stood outside the chapel in his white and blue linen page boy attire. Other children in the wedding party lined up and awaited their cue to enter the venue, but the future king faced another direction, sporting a slightly mischievous grin and appearing ready to march away from the scene.
His 3-year-old sister remained in line, but looked off in his direction, aware of her brother's actions but seemingly not surprised.
Princess Charlotte wore a simple white dress, like the other young bridesmaids, with a blue pouch in one hand and a bouquet in the other. A simple flower wreath in her hair completed her sweet outfit.
In another photo from the wedding, it was clear that Prince George's antics continued throughout the day, as he leaned forward, striking a pose and flashing yet another cheeky grin.
But in that pic, Charlotte, held close in her mother's arms, looked down at him with a disapproving frown.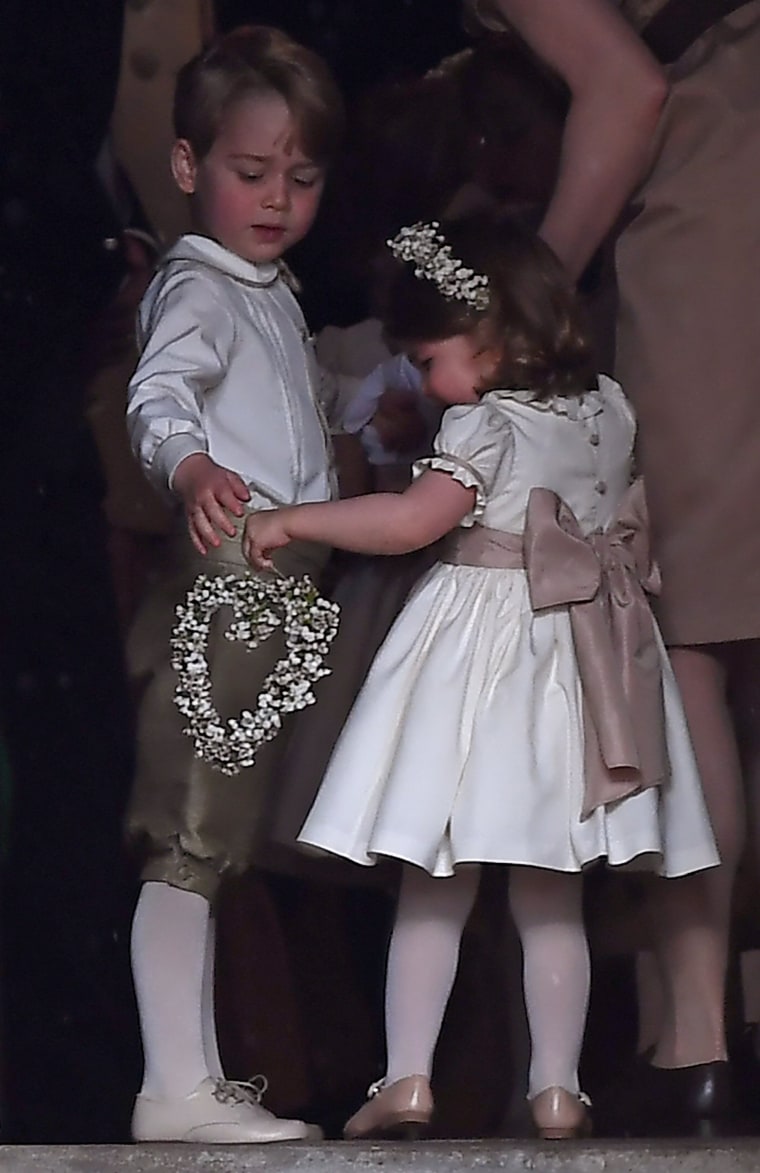 Of course, this sort of wedding-day charm is nothing new for the wee ones.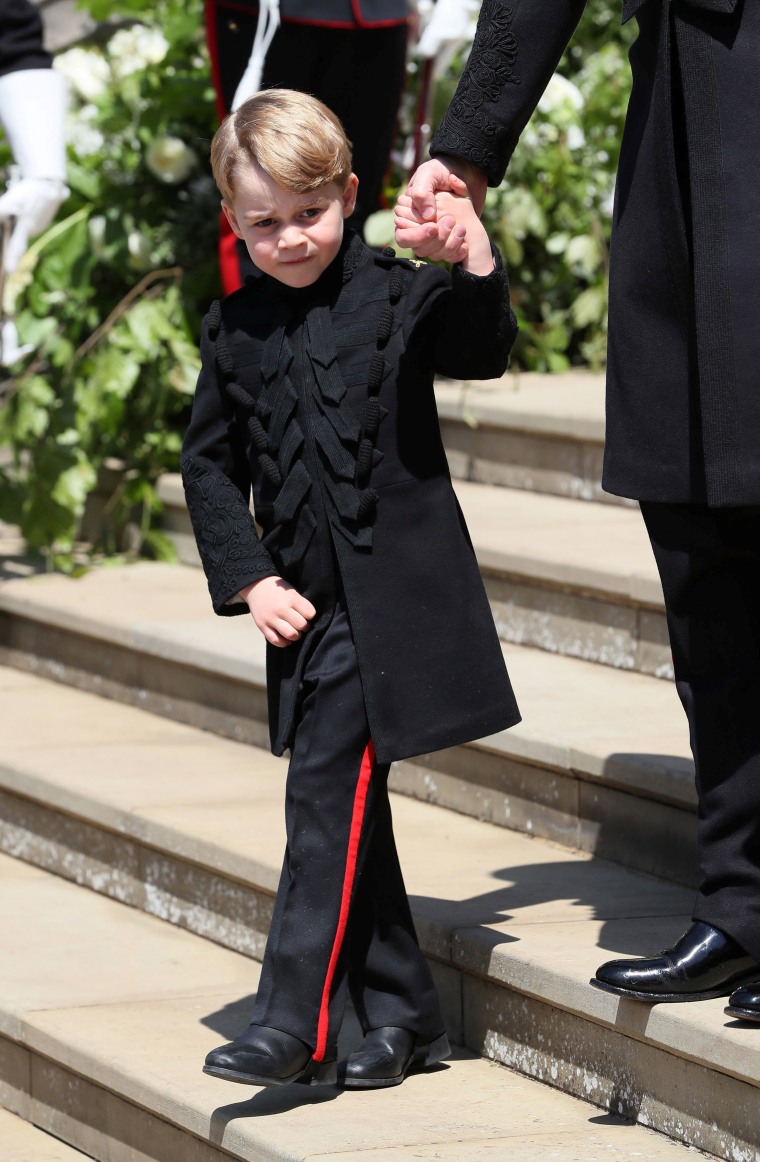 Prince George and Princess Charlotte have plenty of experience with the whole page boy and bridesmaid routine — having each filled those roles before at the 2017 wedding of their aunt, Pippa Middleton, and again when their uncle, Prince Harry, married the former Meghan Markle in May.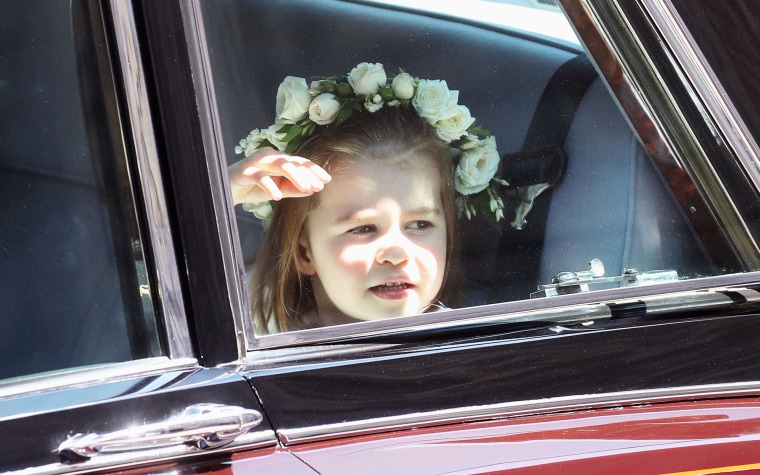 We can't wait to see what these two get up to when their cousin, Princess Eugenie, walks down the aisle next month!