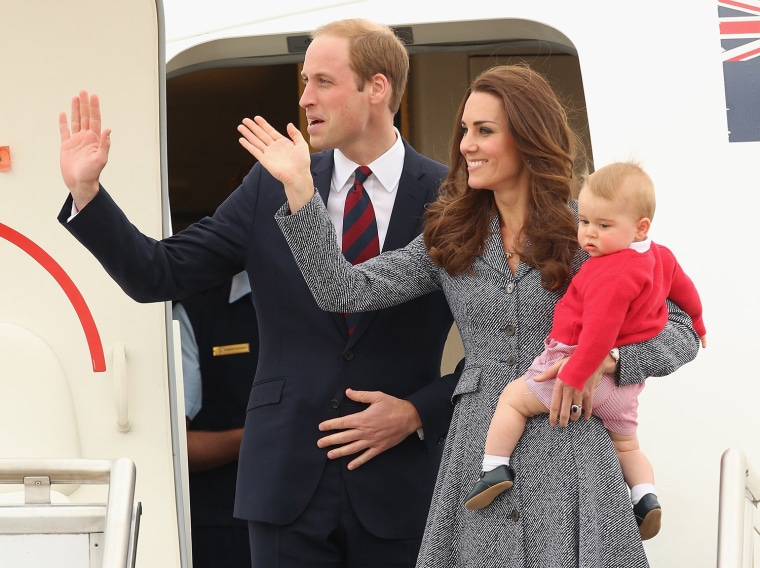 With Prince William, Duchess Kate and 9-month-old Prince George wrapping up their whirlwind tour of Australia and New Zealand, we decided to look back at memorable highlights from their visit. Here are nine things we learned about the British royals in recent days:

1. DJ'ing doesn't come naturally to them.
2. Prince William is a hands-on dad.
3. Prince George already has a few teeth.
4. They are very animal-friendly.
5. They will need an extra plane to bring home all of Prince George's presents.
6. They're thrill seekers.
7. They look great even when departing an airplane.
See more of Duchess Kate's royal style.
8. They sometimes match.

9. Prince George received his first marriage proposal.
Mish Whalen will "never be royals" (hat tip Lorde!) but she is a multimedia producer for TODAY.com. Follow her on Twitter.