It was a royal day at the polo ground as Prince George joined Duchess Kate and Prince William at a charity match in the country on Sunday.
While George and his mom were there to watch Prince William and Prince Harry play in the Festival of Polo match at Beaufort Polo Club in Tetbury, England, it appeared that the 23-month-old prince seemed a little more interested in playing on the grassy hill.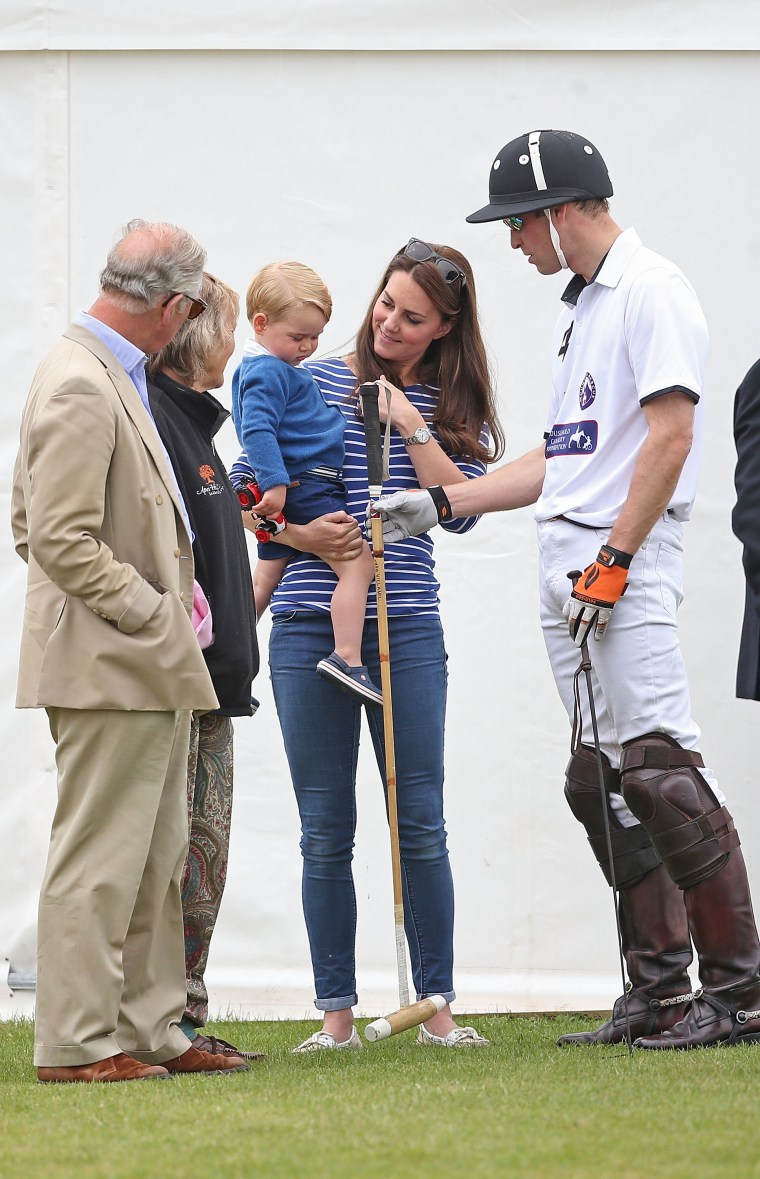 It was, of course, George's second public appearance of the weekend, after stealing the show at the Queen's birthday celebration, the Trooping the Colour, on Saturday.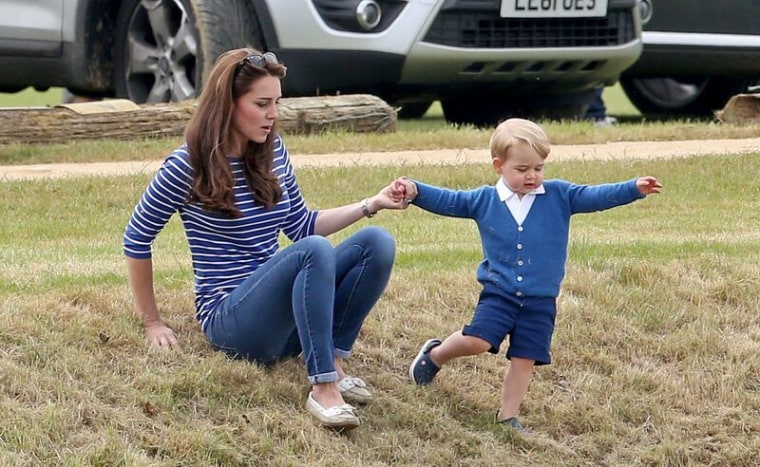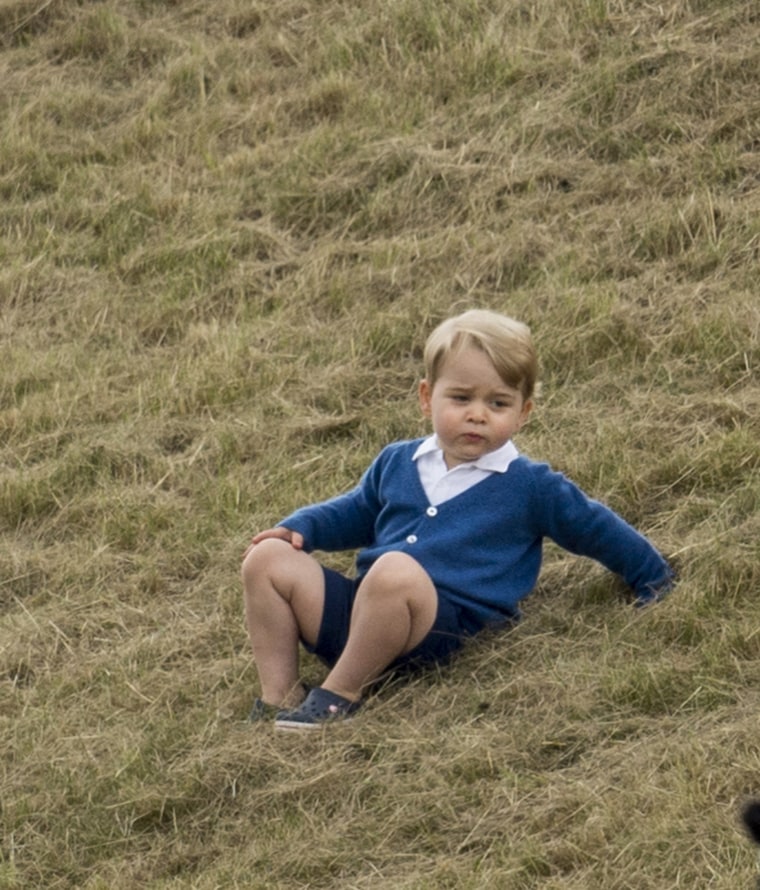 It was also Duchess Kate's second public appearance since giving birth to 1-month-old Princess Charlotte.
George was dressed in his signature blue with matching Crocs while Kate wore a striped Breton top from London-based label Me+EmRead and Topshop skinny jeans.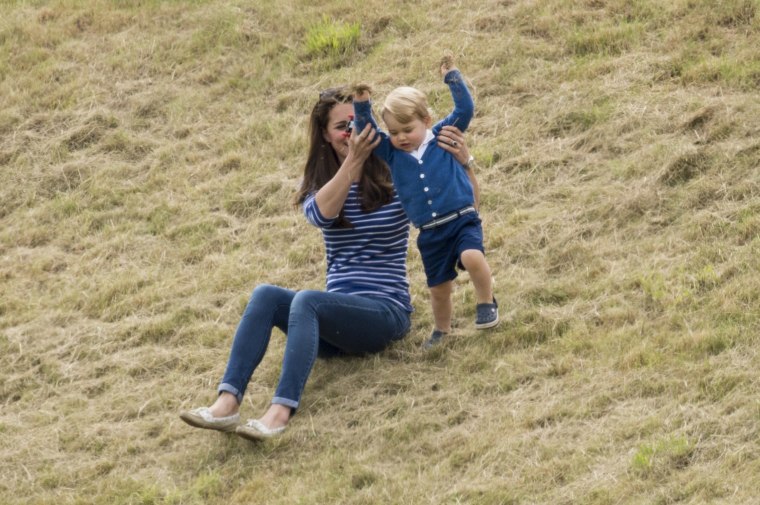 While George played with his mom, he was also joined by some companions from his extended royal family: Mia Tindall, the daughter of Prince William's cousin Zara, as well as Savannah and Isla, both daughters of Zara's brother Peter Phillip.
At one point, he even tried to partake in some sport as he tried to kick a polo ball that came his way.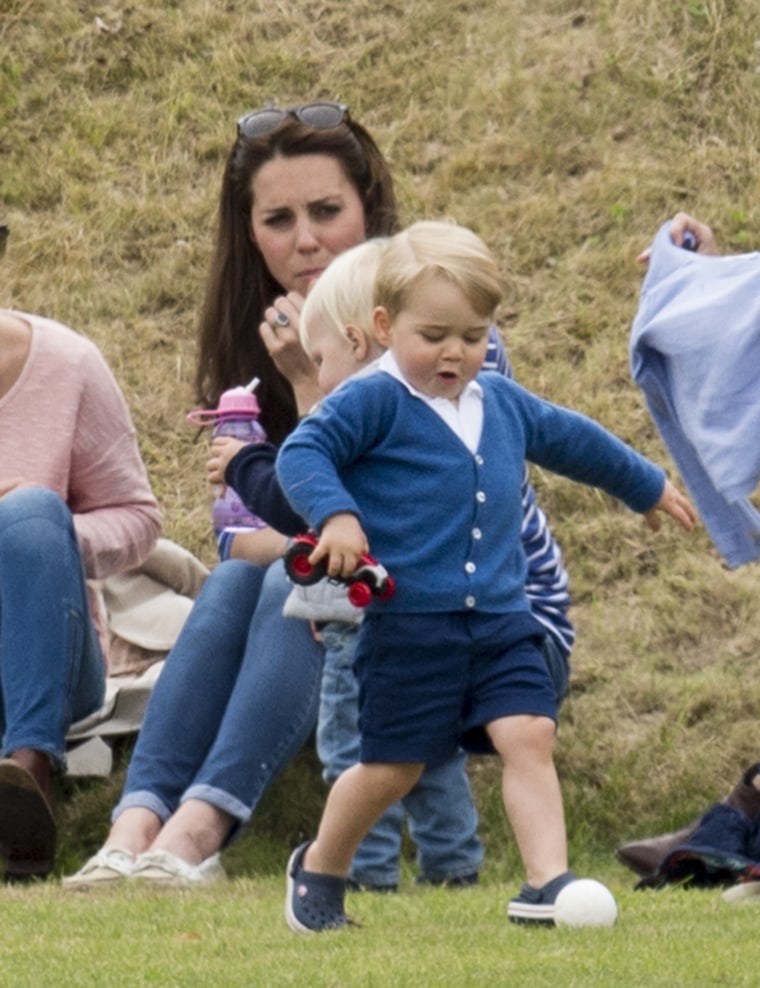 Which, he also adorably tried to throw.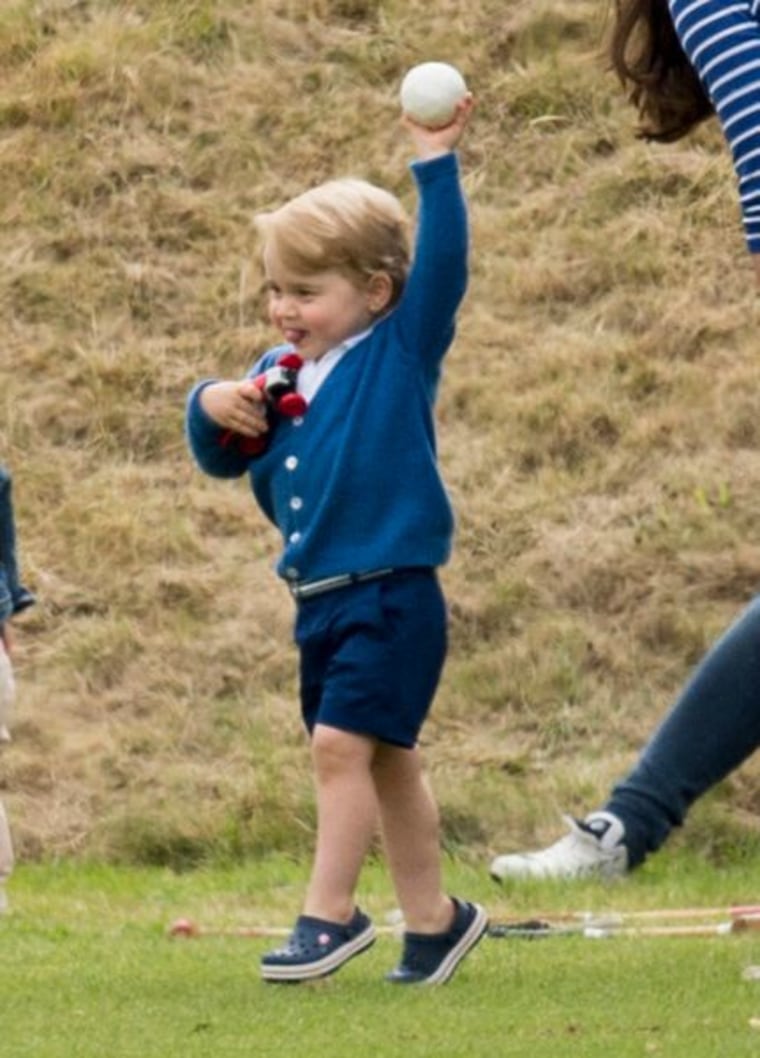 It's been a big month for the prince, who just a few weeks ago made headlines kissing his younger sister's forehead in photos released by the palace.
George and his sister also have a big month ahead of them. Charlotte is set to be christened on July 5 while George will turn 2 on July 22.