As his first birthday approaches on July 22, Prince George will be making an unusual debut for a baby, gracing the cover of Vanity Fair's latest issue. 
And his cheeks really take the cake.

Watch video: Vanity Fair chronicles Prince George's first year
Writer Katie Nicholl profiled the young heir for the magazine, speaking with palace insiders about how Wills and Kate are handling parenthood. It turns out that, with the exception of hiring a paparazzi-dodging nanny, they've experienced many of the same joys and trials as us commoners. Here are some highlights: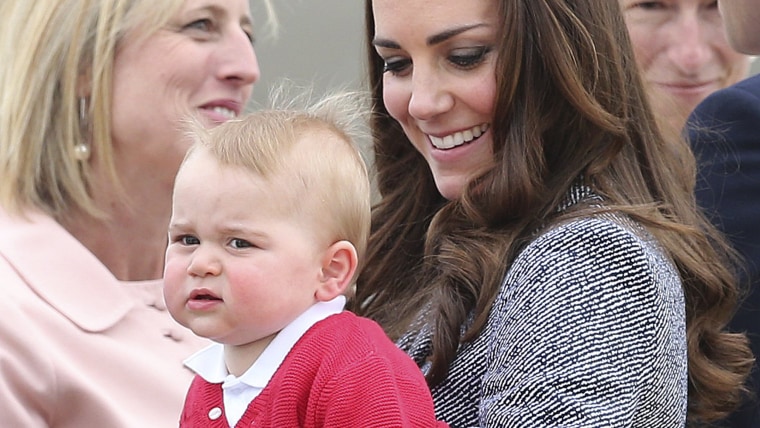 1. The headline "Prince of Wails" says it all.
Apparently, Prince George Alexander Louis of Cambridge cried a lot during his first year. Nicholl tells us, "Kate revealed she often couldn't settle him. He cried a lot, so I think it was difficult." The article reveals the little royal didn't sleep through the night until the start of 2013, when Kate introduced solids to his diet.
2. George's temperament worried the new parents when they brought him out in public.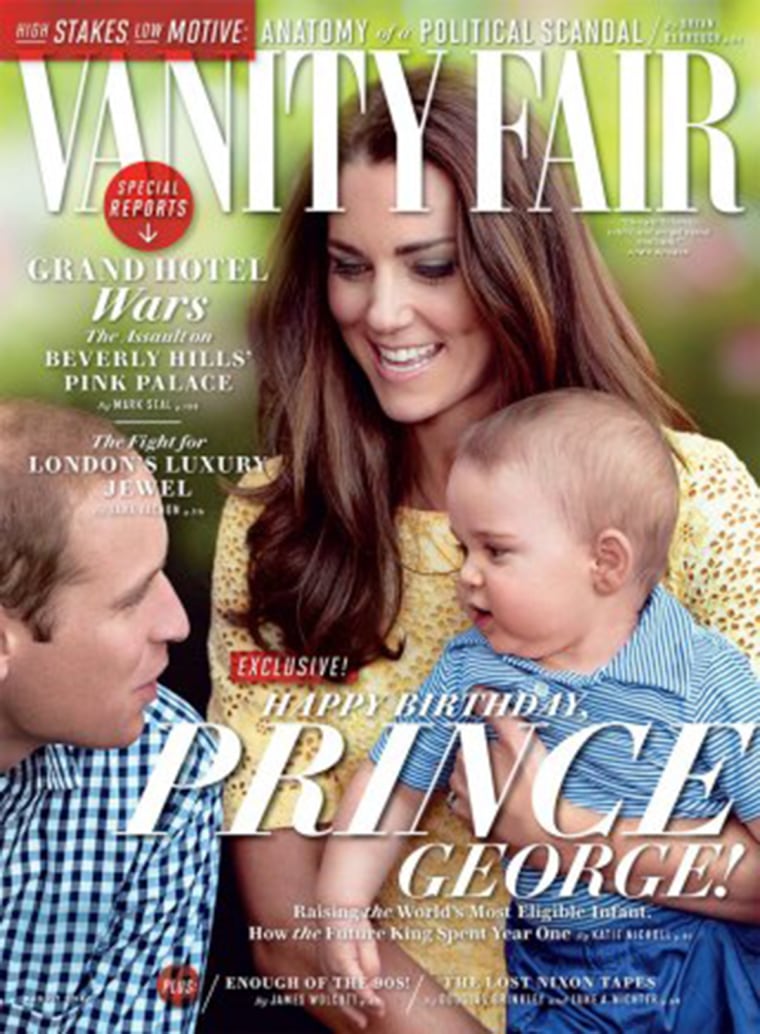 Fortunately, little George put on a good show for the cameras. "They were worried about how Prince George would cope with the jetlag and the heat and the attention," said Nicholl. "But I think they managed it amazingly well, and on the rare occasions George came out, he looked very healthy, very unfazed by the cameras, kicking his legs very happily, enjoying all the attention and stealing the show."
3. A royal baby requires a super nanny.
William and Kate were cautious about hiring a nanny. Rather than using an agency, they took a friend's recommendation to locate Spanish-born Maria Teresa Turrion Borallo. She was educated at Bath, England's Norland College, which offers some of the world's best nanny training. "These are super nannies who can escape paparazzi," Nicholl said. "They're trained in high-speed driving." Borallo also has a background in self defense, the Vanity Fair feature tells us.
4. Wills and Kate are taking on more parental duties than past royals.
Even with stellar help, the duchess and duke are embracing their parental role and pushing boundaries with the amount of care and doting they do themselves.
"They don't have full time chef at Kensington so Kate apparently mixes George's meals," according to Nicholl. "She and William also make a point of being at home for bath time and bed time, just like every other parent across the land."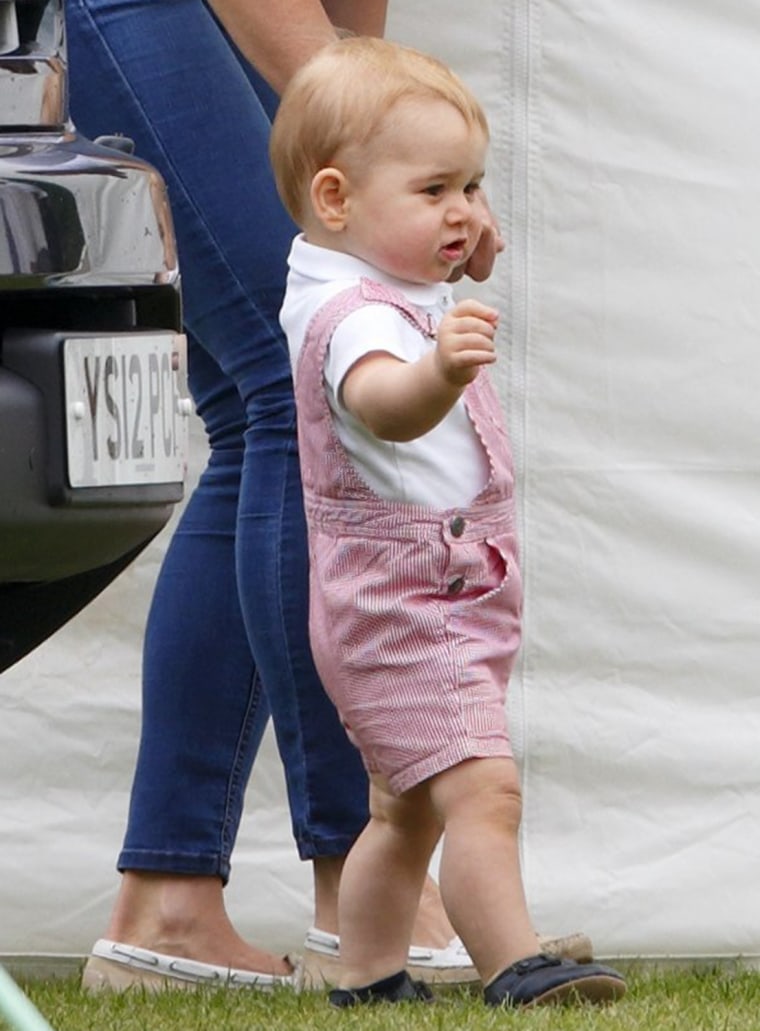 5. Soon the prince will be wobbling forward on his own two feet.
Nicholls reports that George is close to walking. He learned to "cruise" during a trip to New Zealand and Australia, shuffling along while grabbing onto nearby furniture.
6. Peter Rabbit keeps George company in his crib.

Kate personalized the royal nursery, choosing a white Beatrix Potter-themed crib and changing table from London's Dragons of Walton Street rather than using the antique furniture typically used in royal nurseries.
7. Kate protects her time alone with her firstborn.
Kate is protective of her son's privacy, Nicholls says in the piece. After photos were published of Kate strolling in a park with her baby boy, she began walking with George on the grounds of Kensington Palace.